Today in this blog we will discuss about which is the most promising career option Animator or VFX Artist.
Both Animator and VFX Artist are excellent career option in the Media and Entertainment industry as Animation and Visual Effects are important parts of Movies and Media.
Knowing about both can help any budding youngster to decide which career path to follow.
Both VFX and Animation art form has evolved as a highly professional technology from the day of its introduction and they have proved very useful for representing visual contents on the digital platforms.
Job opportunities for VFX Artists and Animators are plenty in the entertainment industry with good pay scale. Depending upon the years of experience the skilled artist can earn good money in this profession.
There are world famous Animation Studios like Walt Disney Animation Studios Pixar Animation Studios and many others where an Animator can sharpen his/her talent and live their dream.
Similarly well-known VFX Companies such as Weta Digital, Industrial Light and Magic are involved in generating breath-taking visual effects to entertain worldwide audiences and these VFX Companies can provide wonderful working environment for the innovative VFX Artists.
Career as Animator or VFX Artist gives personal freedom and good earnings; with learning new skills one can build network of their own to get endless opportunities.
ANIMATOR AS CAREER CHOICE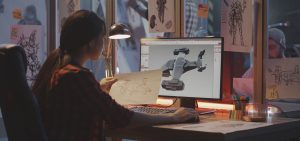 Animation is an immensely creative field and an Animator need to be very inventive and artistic.
Primary task of an animator is sketching and drawing with the help of digital software.
An animator works on Computer Generated Imagery in a skilful manner; thinking out of the box and building amazing cartoon characters or human figures involves lot of hard work and patience.
We all remembered the funny characters like Tom and Jerry, Mickey Mouse, Donald Duck and so on. These animated characters have attracted us over the years and they had been created by famous Disney Animators.
For a Career in Animation an Animator should have qualities like Sketching Skills, Patience, Detailed Computer Knowledge, Observation and Communication Skills.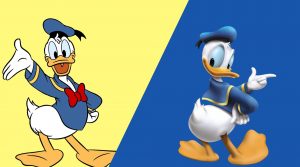 An Animator first draws his/her creative ideas on the paper and then reproduces that on the computer screen with animation tool.
Both 2D and 3D animations are popular in the entertainment and media industry therefore the animator must have the knowledge about both the art forms.
In 3D Animation, animators work with advanced high-definition 3D software like Autodesk Maya, 3DS Max to add complex body postures and expressions into the character.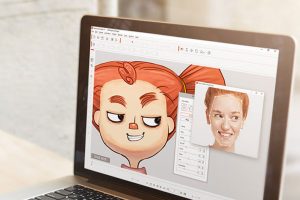 With professional-friendly animation software; animators can now add desired expressions on the face of characters. Animators can choose the best animation software available in the market for their work process.
Whether it is an advertisement clip or an animated movie; animation work requires dedication and laborious effort.
Generally, the animator works in collaboration with the Director or the Editor and creates the digital representations according to the demand.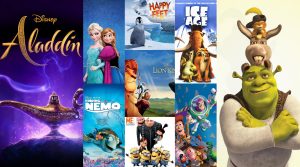 From time-to-time best animation studios like Disney, Pixar, DreamWorks have gifted us with fabulous 3D animated movies like Toy Story, Frozen, Ice Age etc which has given us wonderful and jaw-dropping experiences.
These reputed animation studios always welcome talented and passionate animation artists who can create magic on the big screen.
An animator works on 3D modelling, texture, rigging, object movements etc with sophisticated 3D software.
While working with other team members on the film project; an animator gets plenty of opportunities to come with their unique ideas.
Other than Films and Television, demand for Animators are heavy in the field of Publishing, Architecture, Medical, Marketing and Advertising.
In this career option there is a good chance for growth and creative satisfaction compared to regular courses and careers. Person with good storytelling capability can learn this animation art form to give life to his/her imagination.
According to study Animation Industry will grow to Billions in near future and this will open job opportunities for young and hard-working animators.
VFX ARTIST AS CAREER OPTION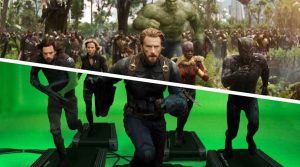 VFX or Visual Effects is another lucrative career option that can take you to new heights.
Visual Effects or VFX is widely used in movies nowadays whether it is Hollywood Movies or Bollywood.
As per a study VFX in Post-production Industry in India has doubled during the time period 2016-2019 from 39 billion to 68 billion and it will grow up to 147 billion by the year 2024.
In VFX, Green Screen or Blue Screen are utilised a lot because Visual Effect is all about creating or manipulating images outside the context of a live-action shot in filmmaking or video production.
A VFX artist modifies a computer-generated image into real-life footage which would be costly, unrealistic and challenging to shoot on film.
The availability of high-quality VFX software like Nuke, Fusion, Blender has made the workflow flexible. Now the VFX artists can easily share their works and consult among team members regarding the visualization.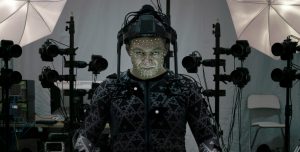 A VFX artist works on digital image Composition, Lighting, Simulation, Camera Tracking etc.
Learning VFX will open lot of job positions like Roto Artist, Compositor, Light Artist, Pre-Visualization Artist, Matte Painter and many more.
Application of Visual Effects are not restricted to Movies and Television; it is quite commonly used in Video Games and Digital Platforms.
With the advent of Over the Top (OTT) Platforms like Amazon and Netflix the demand for VFX and Animator Artists has increased.
By getting a degree in Animation or VFX one can easily start their own business and can get finance for their project easily.
Scopes for Animator and VFX Artist is plenty in the market; just you have to choose the right Institution for the best Professional Training.
CHOOSE MAAC THE LEADER OF ANIMATION AND VFX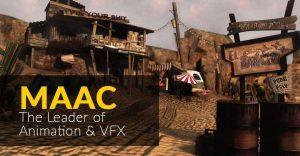 MAAC Kolkata Institute offers best Advanced Courses on Animation and VFX.
MAAC has 100% Job Placement record and facility of Online Varsity.
3D Animation Courses like AD3D EDGE Plus and D3D covers complete process of Animation Filmmaking and VFX Courses like ADVFX Plus and VFX Plus is designed to provide all the basic and advanced skills required to become a successful VFX artist.
Join MAAC Institute and choose a bright career path for your future.
You can call us @9836321595 MAAC CHOWRINGHEE @9836321789 MAAC RASHBEHARI @9830390356 MAAC ULTADANGA.