Hello Friends, all of us are familiar with the term VR which stands for Virtual Reality.
VR Technology takes us to the computer generated immersive virtual world which could be similar to the real world or fantastical.
Today we will look upon a new VR Animation tool for the beginners.
VR animation tool like Quill, Tvori and PoseVR are dominated in the market presently.
But a new VR animation tool has been launched for people who have zero knowledge in animation.
Ollie VR is a new virtual reality animation tool designed for beginners who are interested in the VR animation.
Beginners can make 3D animation very easily using this Ollie VR animation tool.
The Makers Of Ollie VR Animation Tool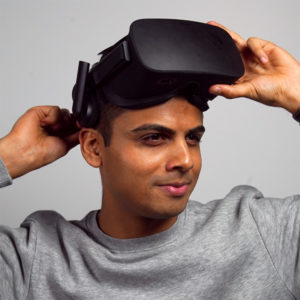 Ollie VR has been developed by a group of students from USC School of Cinematic Arts located at Los Angeles.
Ollie VR's product designer Sagar Ramesh said that "Ollie VR is for people who have no animation background and aspiring animators who find commercial 3D tools more complex".
Ollie VR has been launched in the beta form for Oculus Rift and HTC Vive
Sagar Ramesh did intern at Oculus during his college years and as a fresher at USC he worked on the graphic elements for the Sandbox VR project made in MXR studio at USC.
The new Ollie VR software is engineered to smooth rough animations created by aspiring animators with the aim to empower storytellers.
Sagar and his team created Ollie to make animation technology more accessible.
Ollie VR is targeting users in the age group 13 to 18 years old.
Sagar Ramesh decided to create VR content for Oculus Rift platform after the Facebook shut down the Oculus Story Studio ran by veterans of Pixar
How Does Ollie VR Works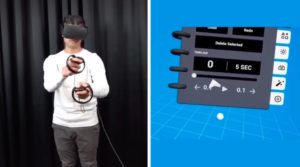 Similar to other VR tool, Ollie VR also requires VR goggles and hand controllers to create animation in 3D.
In the App user can find library of animated models, virtual cameras and lights to choose from.
A floating panel will allow the user to set the length of the animated scene.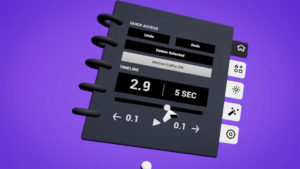 As you can see the above picture is showing a panel where you can set the timing under the option Timeline.
By hand controller users can set the duration of the animation in the timeline box.
The controllers will help to move the model through several Keyframes.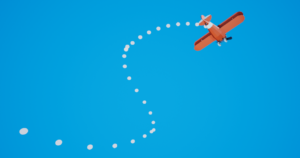 The user can track the motion paths of the object on the screen.
Right now the models that can be animated are simple elements like cars, boats or airplanes.
Users can make use of controls to adjust the various aspects of the animated scene such as opacity, stretch, squash, easing and timing.
One can also adjust the lighting by manipulating a CG light in real-time with the use of controllers.
Once the animation is finished, it could be saved with a virtual camera.
The virtual camera allows the user to export photos, videos and gifs.
Ollie VR is capable of saving animated videos created in real-time by the users in high quality videos without losing in-pp frame rate.
Behind Ollie VR Tool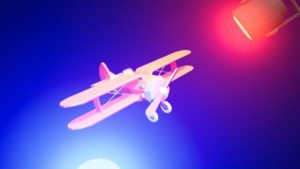 With Ollie VR people can experience 3D animation in 3D environment.
Despite coming from the field of VR technology Sagar Ramesh knew that turning Ollie VR into a tool of interactive storytelling will be a challenging part for them.
Ramesh and his team faced challenge while executing auto-polish features and the virtual camera in to the VR system.
Auto-polish allows the functions of easing, squash and stretch features.
Tool's features have been developed by trained animators.
The team took time to develop formulas that gave visually appealing final results.
Inside Ollie VR the virtual camera is an animatable object; virtual camera carries the capability to save out animated photos and video in real time.
Ramesh and his team worked on custom solution that can save high-quality videos without minimising in-app frame rate.
As Ramesh and his team had experience at companies such as Facebook VR with Quill, at game studio EA and at Oculus they handled the project efficiently.
Within the team Annie Oh contributed as product designer, Carson Hall as technical artist, Drew Okenfuss as software engineer, Nicholas Pudjarminta as filmmaker and David Deedwania as composer and sound designer.
Animated Film With Ollie VR Tool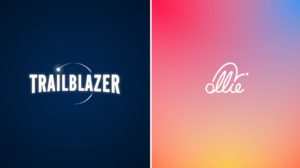 To show the potential of Ollie VR, the USC team has come up with an animated visual music piece called Trailblazer.
Trailblazer is scheduled to be release on May 11th and it is about a ball of light that travels through space and time.
This 3 ½-minute Trailblazer will definite reflect the skills of students.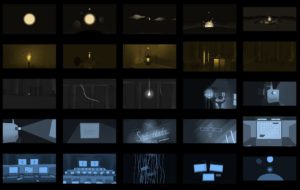 Trailblazer is an exploration into light's many forms with original music and animated in Ollie.
USC student team looked back into the past animation industry to get inspired for Trailblazer.
Ramesh said "Walt Disney in 1929 created a bond between animation and music through series of Silly Symphony and that pushed the boundaries of the animated cartoon medium."
With music composer David Deedwania, Ramesh made an animated piece and introduced Ollie's features in a creative way.
The Trailblazer got benefited from the veteran USC faculty members like Candace Reckinger, Mike Patterson and Sheila Sofian.
The storyboard of Trailblazer is all about the idea of seeing light evolve over time and for this they weaved the score and the animation smoothly together.
This is the first time that group of USC School of Cinematic Arts students have made a film with a tool that they invented themselves.
Ollie's ultimate goal is to empower storytellers and it is not for attraction only.
Recently the VR exhibitions at venues like San Francisco's Exploratorium indicated that VR's future is workable.
Ramesh and his team are planning to launch Ollie VR in the Oculus Store and Steam in the coming months.
The team is also hoping to demonstrate Ollie at annual conference of SIGGRAPH this Simmer.
Hope this new Ollie VR animation tool is going to be great fun for the enthusiasts and the aspiring animators.
Plunge into the world of Animation with our MAAC Kolkata Institutes.