Virtual means 'near' and Reality means 'actuality or real life.'so Virtual Reality basically means 'near-reality'.
VR is three-dimensional, computer generated experience taking place within a simulated environment.
The person using VR becomes part of this virtual world or is immersed within this environment and is able to manipulate objects or perform a series of actions.
VR technology uses virtual reality headsets or multi-projected environments, in combination with physical environments or props, to generate realistic images, sounds and other sensations that simulate a user's physical presence in a virtual or imaginary environment.
Virtual Reality is mostly used in entertainment applications such as Gaming and 3D cinema.
Virtual reality headsets for consumer were first released by video game companies in the early-mid 1990s.
With the help of VR devices such as HTC Vive, Oculus Rift or Google Cardboard, users can be transported into a number of real-world and imagined environments such as in the middle of squawking penguin colony etc.
Virtual Reality can be use to control robots.
Virtual reality can be a cost-effective tool in the field of Social Science and Psychology to study and replicate interactions in a controlled environment.
In the field of medicine, simulated VR surgical environment, under the supervision of experts, can provide effective and repeatable training at a low cost.
The growing market for Virtual reality, presents an opportunity and an alternative channel for digital marketing.
According to Forbes.com and Indeed.com, the job market for Virtual Reality is growing constantly.
Career Opportunities that Virtual Reality would provide:-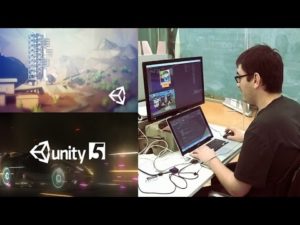 Unity Developers
The Unity engine is an amazing development engine which supports multi-platform and development of both 2D and 3D , games, videos and interactive content.
Unity developers are often skilled in customizing core game engine system and 3D graphics, SDX, DirectX and OpenGL.
A person specialized in Unity is most in-demand in the VR industry.
Unity Developers are responsible for creating the very foundation of both an AR and a VR game and application.
Experts with advanced operational knowledge of Unity are highly in demand in the world of virtual reality.
The unity developer should have knowledge of programming languages.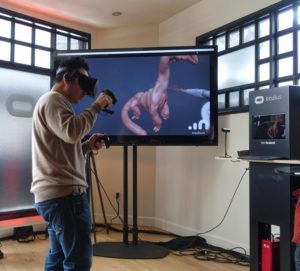 Technical 3D Artist (Oculus)
A technical 3D artist is one who is directly or indirectly involved in every single aspect of a Virtual Reality product and its development process, example a technical 3D artist for Facebook's Oculus.
Not only a Technical 3D Artist helps in conceptualizing the design of the VR app or game for Oculus, but also work intimately to define the intricate features and details.
The work of a technical artist is to sell the 3D environment to the audience by making it an authentic in replicating a real-world scenario as much as possible.
In case of imagination, artistically enhanced environments are concerned, to develop future scenario so believable that the user is completely involved in the ultimate immersive experience.
People eligible for the position of technical 3D Artist should not only have relative experience and educational background to support their portfolio but should also have perfect knowledge of high-end development platforms and mobile systems.
A sharp eye for visual fidelity, two-dimensional artistic skills along with excellent knowledge of 3D Art Package, Maya, Unity or Unreal are also considered a huge plus.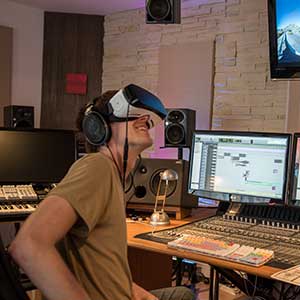 VR Sound Effects Specialist
A Virtual Reality Sound Effects Specialist is one who designs and creates original audio appropriate for particular virtual reality apps and games.
There is also a rising demand for authentically talented, experienced sound designers for Virtual Reality.
Virtual Reality does not solely depend on the visuals.
A complete sensory immersion is achieved by invoking responses from all the human senses, including, movement, touch, visuals as well as audio.
For that a specialized individual is needed who can replicate the real-life sounds in a virtual circumstance to make it actually believable.
A Virtual Reality Sound Effects Specialist coordinates all audio tracks to their visuals, along with integrating and mixing the audio content into the app/game itself.
VR Sound Effect artist preserves documentation, direct audio tools, and test dialogue delivery and reception.
The skills required for VR Sound Effects Specialist are-
Mastery in externally created music processing
Sufficient experience in Unity/Unreal development engines
Perfect knowledge of sound design, recording tools, equipment and techniques along with working familiarity with microphones
Correct understanding of video game and application development processes
Skills for audio production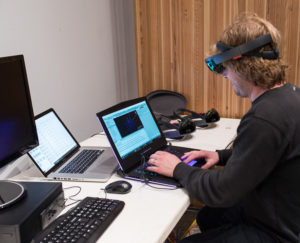 Mixed Reality Artist
The Mixed reality artist creates and plans technology that makes the interface between humans and computers far more interactive.
They are in charge of nearly all aspects of 3D design and virtual reality.
A Mixed Reality Artist is a creator or designer who engages a deep amount of digital technology to reinvent and reshape the human to computer interaction.
Mixed Reality Artist works to include and implement two and three-dimensional objects, scenes and imagery in distinctive yet interactive ways.
Mixed Reality artists are responsible for nearly all aspects of 3D design in Virtual Reality.
From shot breakdown and composition, shading, lighting and rendering real life images into virtual space, they do it all.
They are specialized in optimizing hardware and software usage by developing and applying workflows for a seamless visual language for virtual content.
Mixed Reality Artists upgrades the day to day interface of a VR game or app.
Mixed Reality Artist should have excellent knowledge of colour palettes and composition, a strong grip of Unity and Unreal game engines, Know-how of C-Sharp and C++, Python, and Mel scripting, educational background in computer graphics.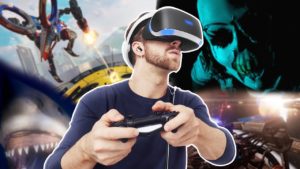 VR Game Engineer
A Virtual Reality Game Engineer's work is to create a Game or interactive content by using complex visualization techniques as well as advanced three-dimensional modelling tools.
VR Game Engineer's job is to design the game, project and view their creation in 3Dimensional before its release in the market.
By viewing the project before launching the Engineer can make changes where it is necessary.
VR Game Engineers take part in every step of VR Game development which includes designing, developing, coding and testing the end product.
A Virtual Reality Game Engineer should have knowledge of programming languages, grip on object-orientation patterns, optimization, and debugging principals, understanding of software design, three-dimensional mathematical skills and mastery of Unity/unreal engine.
Join Maac Kolkata to learn VR courses call@9836321595.
Click here to get a call back.