In todays blog we will discuss about difference between 2d animation and 3danimation.
Animation brings stories and characters to life.
The characters become a part and parcel of our lives and we feel connected to them.
During the historical times Pygmalion who belonged to the Greek and Roman mythology created a figure of a women so life like.
He prayed to the Goddess Aphrodite to give life to its own creation. That he wanted to own it as his wife and give it life.
That is the power of animation which can give life to anything with is the power of creativity and imagination.
Animation is not only a form of entertainment but also a form of art depicting sequences and actions in a proper sequence in a different way.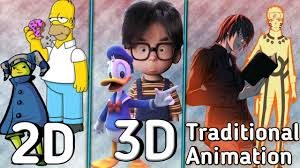 Now let us take a look into the major differences between 2D and 3danimation in detail.
2D animation is the traditional method of animation method that has existed since the late 1800s.In this one drawing follows the other in a slightly different pose which continues and happens at 24 frames per second.
2D animation images were paint earlier painted onto clear plastic sheets which were called "cels"
In this traditional method the drawings which the artist drew were put together of every frame of film and later these were painted onto clear plastic sheets which were called cels.
Then these cels were photographed one at a time over a hand painted background image.
Then these thousands of images were compiled together to run as a film at 24 frames per second.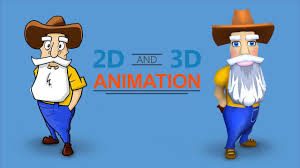 These days, most 2D animators use the computer software with applications which ranges from from digitally colouring the cels to be photographed in the traditional method, then compose every single animation element in the computer interface.
3Danimation (apart from the stop-motion, which can actually be either 2D or 3Danimation) is completely done with the help of a software.
Anything created in a 3Danimation program exists in an A,B, C, world. It means instead of a flat drawing of a globe for example 3Danimation creates a sphere that can actually rotate 360 degrees.
When we talk about the Visual Experience, 2D animation is comparatively unrealistic and deals in a 2-dimensional space as it only caters to length and width.
In 3D, the visuals which we see are created and defined in 3-dimensions– Length, Width, and Height. This in turn gives them the realistic feel and helps create depth perception within 3Danimation.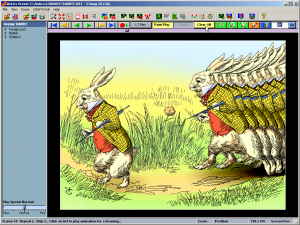 2D animation is done using traditional drawing methods.
Artists tends to use either sketch or pencil or else try to digitally draw out their characters and their movement frame by frame.
On the other hand, 3Danimation uses computer software. It involves several steps, such as modeling, rigging, and texturing.
In vector graphics programs, objects and images are kept and as geometric descriptions and they exist independently.
This helps the animators change the layers and position any other aspects of the object at any point in time.
In 2D animation we use the traditional method where we use frame-by-frame animation.
In some cases, we use tweening method which is an automatic generation of intermediate frames.
The animators also uses morphing (a visual effect that gives the feel of a smooth makeover of one object into another).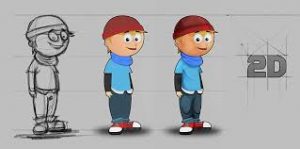 Whereas 3Danimation is totally different from other types of animation as it involves computer graphics.
Although it use the same principles of composition, movement, and technical methods which are intended to solve various tasks, these types differ significantly.
To create a piece of 3Danimation, the animator does not necessarily need outstanding drawing skills and capabilities.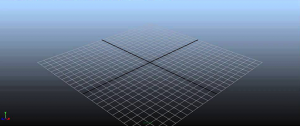 In 2D animation, we draw the key pose first, then the rest of the key poses. We then draw all the frames in between them.
But when we actually draw the character, we only draw what is seen in the shot
This concept is one of the first big differences between these two types of animation styles.
That's because when we work in a 3D environment, all the parts of the character are always there .while in 2D just draw whatever we see and the rest does not exist.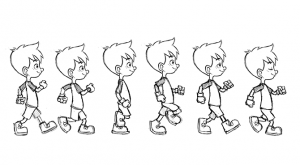 Through this certain type of advantage is given to 3Danimation, as the character is in a 3D space, we can change the camera after we are done with the animation of the scene.
In 2D, when we change the shot angle we need to draw the whole sequence again, as it has been drawn from a certain angle.
When we use animation in 3D we need to consider the camera angle at all times, and its much easier to change it later if the need arises.
As you might see from the descriptions above, 2D and 3Danimation types are quite different, and they require a whole lot of different skills.
One of the apparent differences between 2D and 3Danimation is that a 2-dimensional object shows its height and width features, while a 3-dimensional model deals with more of depth index.
In other words, a 2D animated character will look less realistic than a 3D animated character.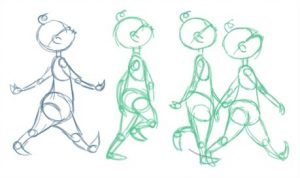 The basic technical difference between 2D and 3Danimation techniques is that in the traditional and 2D animation, the animator works in close association with individual frames, whereas in 3Danimation there is always a continuous thing happening.
Even when the object or a character is in place, there is always an ongoing and continuous stream of frames that gives the illusion of reality.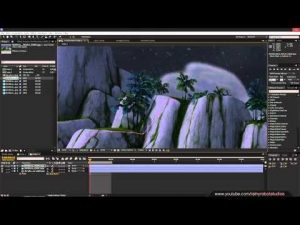 When it comes to the design concept and popularity, it is preferable to use 3D animation, since it is an extensive view of the object.
While creating a 2D model we don't get an opportunity to see specific and different parameters of the object produced so it becomes easy to use and adjust it accordingly.
2D animation software that helps digitally to add movements are Adobe After Effects and Adobe Animate.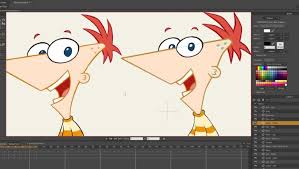 3Danimation uses softwares like Blender, Autodesk Maya, and ZBrush.
So now we know that 3Danimation gives more realistic look compared to 2 D animation.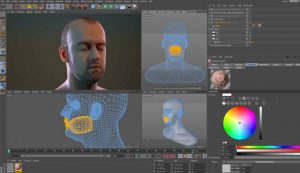 If any errors occur, it is easier to fix them in 2D animation.
This way animators only need to redraw the particular image or action if they need to change anything.
Still, a 3Danimation gives more software possibilities for 3dmodeling and helps in fixing the objects and characters.
We all still miss and remember Mickey Mouse, Donald Duck, Goofy and Pluto.
These four were the superstars of our animation industry and became the best friends of each and every kid.

But in today's generation kids wonder who these characters are as they are now seeing the different versions of these characters in their new avtaars.
When we ask about them as they have a storehouse of different characters whom they watch every day and love to see their antics.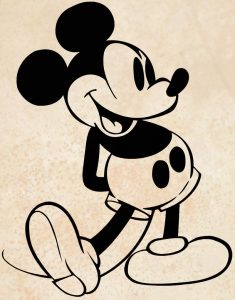 They were the real superstars during the era of 2D animation.
With time they became the veterans since the evolution of 3Danimation.
3Danimation techniques changed the face of animation after introducing the concept of depth while keeping all the points in mind in the field of animation.
Animation started with 2D animation and became so popular that it slowly and gradually reached greater heights.
Kids could not imagine that they are not real and made them their buddies and started spending more and more time with these characters and started imagining them and even behaved like them.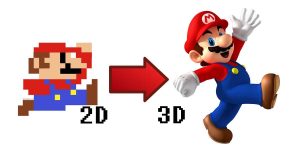 Then came 3Danimation which was more realistic in nature and had a greater impact because of its depth index.
To sum it all up, they are both highly impressive but there is a clear difference between the two.
One consists of flat artworks and more of drawings and the other consists of three-dimensional objects which gives a more realistic feel to its characters.
Animation has come a long way with its developments and innovation and creativity and no movie, series, game is complete without animated effects and features.
No one wants to watch anything if it does not show anything out of the world and this can only be achieved with these animated characters and their actions.
If you plan to make your career in animation then just don't hesitate to Call us For Expert Advise @9836321595