Let's see how professionals at VFX Studios in India keep the working environment healthy, happy and productive at the end of the day.
Everyone faces tough competitions at work places but how it would be if fun gets mix with the work.
Yes, it is possible to create working places where the employees can enjoy their day to day work and this has been done by some of the VFX Studios.
Dear friends, today in this blog we will look on few VFX Studios where working as VFX artist is a fun.
Professional Artists at VFX industry go through tough time as they work under strict deadlines and deliver huge work.
VFX Studios need to have a better working environment because better the place; better will be the production output.
VFX Studios Where VFX Artist Enjoy Their Work
BOT VFX Studios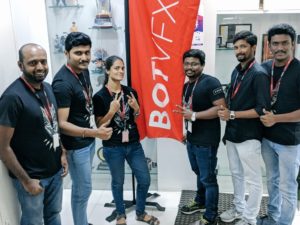 BOT VFX Studios has offices at Atlanta U.S and another branch at Chennai.
Founded by Hitesh Shah, Sreyans Bardia and Deepak Bohra, this VFX Studios provides excellent environment for its employees.
At BOT VFX each and every employee enjoys the culture of freedom as well as responsibility.
Artists enjoy BOT Company's belief in their ability.
BOT handles visual effects work for clients across the globe on TV episodes, commercials and films.
BOT has worked on projects like Black Panther, A Wrinkle in Time and many more.
Chennai BOT has a mix of talent from outside India.
They maintain the strategy of 'Take the best of both worlds'.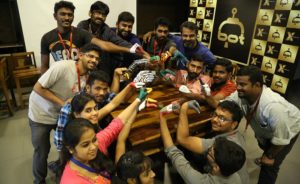 BOT VFX Studios has a culture of helping each other to grow, sharing knowledge and being empathetic to each other's ups and downs.
Founding team has worked hard to create good personal rapport amongst the artists.
BOT believes that employer and employee relationship is very important as they together create a successful team.
BOT has a BOT-TLE Club where artists plan and execute recreational activities.
As Sreyans Bardia said "At BOT we coined the term 'More 2 Life At Bot' and we do lot of things more than just work".
Red Chillies VFX Studio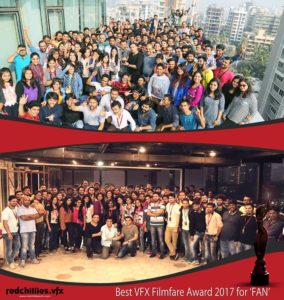 Red Chillies VFX which is a part of Red Chillies Entertainment is an award winning visual effect company founded by Bollywood star Shah Rukh Khan along with Haresh Hingorani and Keitan Yadav.
From its establishment in the year 2006 the company focussed on photo-realistic animation and visual effects for feature films and commercials.
Red Chillies VFX has come up as one of India's top Vfx Studios within these years.
This studio has successfully provided high quality working environment to the artists and professionals.
It keeps the employees inspired and motivated.
They help the employees in skill enhancement and knowledge sharing part.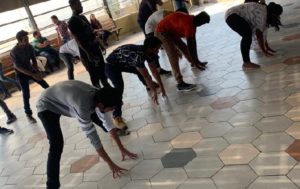 The company's management says that "fun is important for a good working environment hence we encourages indoor recreational activities".
The  VFX Studios has recreational room accessible 24/7 where employees can enjoy games like Table Tennis, PS4, Air Hockey etc.
At Red Chillies VFX working employees are young and energetic; they have team spirit and believe in working together to deliver the projects.
Together they celebrate lot of parties throughout the year.
The management at Red Chillies VFX have started a concept called 'Fun Saturday' where team building, fun and creative games are organised on a weekly basis.
After VFX Studio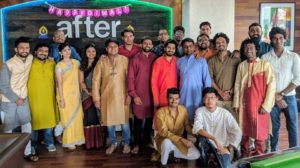 After Studio is a Visual Entertainment Services Company which has team of skilled individuals with creative minds.
It has offices at Mumbai and London.
After's dedicated team has carved a niche in the industry with their creative and technical services in the field of Films, Commercials and Visual Effects.
After Studios manager Vijay Sukale says "We provide healthy workplace environment for maintaining a positive outcome in a stressful atmosphere".
He further says we have occasions like team picture clicked, festival celebrations and office parties.
After Studio celebrates employee's personal achievements like birthdays or promotions.
Management at After Studio believes the relationship between an employee and an employer should be mutual and respectful.
FluiidMask Studio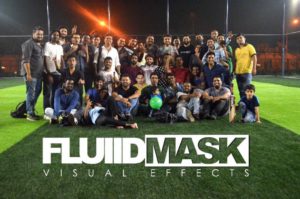 Fluiidmask Studio is a Mumbai based Animation and Visual Effects Studio.
Founded in 2016 by Viral Thakkar, Prashant Thakur, Shweta Raut and Yogesh Chhag; Fluiidmask has made a mark in Indian VFX sector.
Fluiidmask started with only 40 creative minds and faced many challenges in its long way.
Prashant Thakur believes that positive work culture encourages happier employees.
At Fluiidmask artists are permitted to give their own input in the project it gives them motivation to do the job.
The company has grown with the years and has created a good bondage with the employees through the long time.
Here also employees enjoy recreational activities, yearly festivals, Saturday Fun Day, Playing Games, field trips etc.
After every project all studio members get involve in celebrations and parties.
Pixel Digital Studio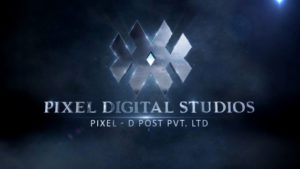 Pixel Digital VFX Studio is a Mumbai based production house for VFX and CGI.
Mrs. Pushpa Koshal, the head of operation says "Work environment is really important and we maintain healthy relationship with co-workers and supervisors."
The team members can reach the management easily at any given point of time.
They also care about employer-employee relationship that assures better productivity.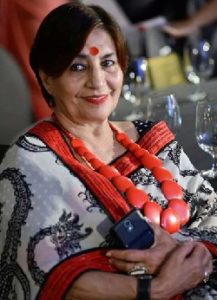 Mrs. Pushpa Koshal says "Company is very eager in retaining loyal employees.
We provide peaceful workplace where employees feel happy to work for us".
Employees enjoy festivals and parties throughout the year at Pixel Digital Studio.
Makuta VFX Studio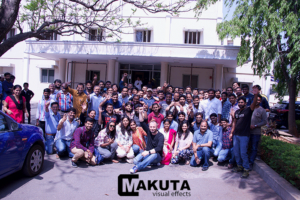 Makuta VFX has contributed in the creation of world class Visual Effects in Baahubali.
Makuta VFX's division head Pete Draper says that "we encourage communication between departments and sharing of information between senior and junior artists".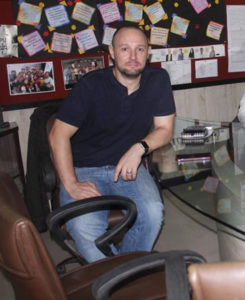 Pete Draper further says inside the studio we do several activities like Secret Santa, Treasure Hunts which are like team building exercises and challenges, it makes people to think laterally.
Management at Makuta VFX cares about artist's personal matters and health issues.
Transparency is the key, so that artists can know that they are part of the success and growth of the studio.
If you want to to be a part of such fun-filled VFX Studios, do join our VFX Course or call us @9836321595.