Hello reader, in the modern times we are quite familiar with the fact that VFX or Visual Effects have become an integral part of filmmaking process mainly in Hollywood Industry.
Today in this blog we will cover the topic India is growing market for VFX Jobs know how.
VFX Supervisors along with other artists give their best to deliver incredible VFX visuals with in the movies.
VFX is gaining popularity and has become the part of the movie script.
VFX industry in India is not lagging behind.
In India the mindset of the audience has changed due to the globalization; they are open to accept new innovative things in the area of entertainment.
Currently visual effect in India is making its presence felt in films of all genres be it action, comedy or romance irrespective of small or big budget movies.
India Has Rich Contents For Movies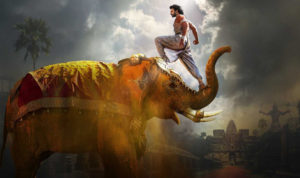 VFX industry has bright future in this land of epic mythological stories.
More and more filmmakers are looking for high end fantasies and Indian mythology has lot of fantasies to offer.
The success of 85 crore visual effect packed epic action film Baahubali has proved that visualization of fantasy is more important thing in movies and Indian audiences are enjoying the visual effects.
According to Kotha Basi Reddy who owns VFX Studio Digiquest in India and contributed in many movies including Baahubali, Magadheera, Eega etc "Indian mythology has so much of science-fiction like Ravana flying on a plane and taking Sita with him."
Kotha Basi Reddy believes that if filmmakers make movies based on Indian mythology with visual effect; the whole world would watch them.
Indian filmmakers have the ability to make VFX rich movies as lot of international projects on VFX are already done here.
The visual effectpart of the movie Life of Pi was done in Hyderabad based Studio.
Mr. Reddy believes that with the quick and easy available digital medium young talents are working on contents which will be internationally acceptable and there will be no song and dance based movies any more.
Independent Indian filmmakers are showing their talents through visual effect rich short films which are getting million hits from all over the world.
VFX-Rich Bollywood Films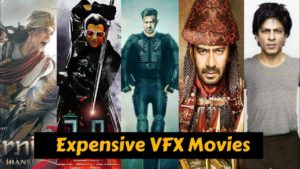 In the recent past few year Indian audiences have already experienced some high budget VFX rich expensive Bollywood movies such as Krrish 3, Ra. One, 2.0 etc.
The year 2018 was the biggest year for Indian visual effect industry as it offered huge experiential viewing for the audience with the movies like Rajnikanth's 2.0, Shah Rukh Khan's Zero and Aamir Khan's Thugs of Hindustan.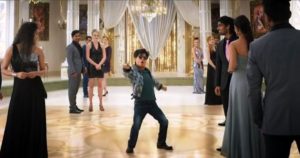 In movie Zero actor Shah Rukh Khan was reduced to 1.5 feet shorter on the screen and this difference in height was made possible through the hard work of visual effect studio Red Chillies.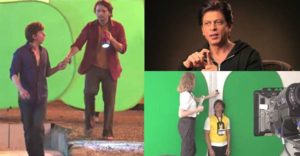 Over rupees 70 crore was spent on visual effects of this film which had 5,000 visual effect shots.
Various artists from the different field of expertise worked on the visual content of this film.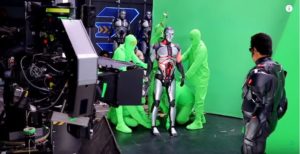 Director Shankar's 2.0 film was India's first $75 million VFX wonder movie.
South Indian Film Industry is giving tough competition with the Bollywood in terms of VFX.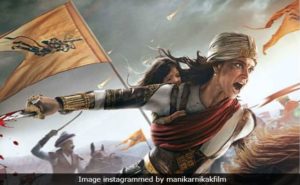 Through a very recent 2019 film Manikarnika: The Queen of Jhansi audience experienced a well crafted VFX film which had 3,000 VFX shots.
VFX rich movies create job opportunities for the local talents.
Indian filmmakers also hire foreign expects to train local artists about the technology.
Reputed VFX Studios In India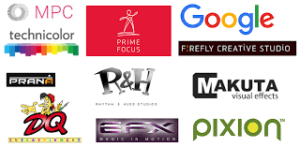 Visual effects Industry in India has created a huge job market for the skilled youngster in the past few years.
Due to the latest technology and easily available equipment at affordable rate; many VFX studios have already earned names in the market for their incredible work.
Indian filmmakers have already understood the impact of VFX and they are doing their best to make the VFX interesting and appealing.
Producers are ready to pour investments in storyline with great possibilities of VFX.
According to Danny Wilson, Creative Supervisor at Lighthouse Animation Studios; "Currently India is well positioned in the global VFX industry".
Studios like Makuta, Prana, Red Chillies, DQ Entertainment and many others are contributing a lot in the film, advertising as well as television contents.
A talented artist with the knowledge of visual effect can work in the industry as Texture Artist, Roto Artist, Lighting Artist and on various other positions.
In the entertainment industry VFX artist can work on freelance basis or full time basis and the salary scale is also quite good enough which increases with the experiences.
Visual effect industry is growing fast in India; local talents are working not only on the oversea projects but also on the various regional filmmaking industries.
Indian visual effect studios are expanding globally to meet the international projects and markets.
Studios are working on collaborations and providing breeding ground for the aspiring visual effect artists.
Other than the private companies and organizations; Indian government is also coming up with policies in support of the visual effect industry.
Government policies would enable the Indian visual effect industry to compete with established market of developed countries like US, Canada, France etc.
Job Prospects For VFX In India

VFX has the prospective to create huge employment opportunities in India.
With the coming of Augmented Reality/Virtual Reality visual effect in India will definitely grow in the coming years.
Augmented Reality or Virtual Reality contents require good amount of visual effect works like movies and televisions.
Moreover visual effect industry is a competitive market and to stand strong in this market the professionals has to develop the co-operative work culture.
The aspirant and the professionals should have the qualities of flexibility, commitments to meet the deadlines, ability to understand the demand of clients and good communication skill.
As Indian filmmakers are gearing up for the new project storyline; there will be new scope of work for the Visual effect  artists.
Therefore there is no looking back and the future of the visual effect artist is secure in India as long as demand for stunning visual contents will grow in the entertainment market.
Know more about Indian visual effect  market through us.