A career as a vfx artist is one of the most lucrative career nowadays.
It involves a perfect blend of story- telling, cutting edge technology, and creativity.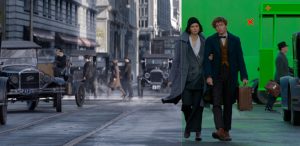 One might be interested in a career in visual effect because one may be fond of movies or he may be interested in hanging around movie star.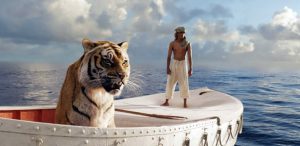 So to become a vfx artist one should keep the following things in mind.
A good VFX shot may either keep a permanent effect on the viewers mind or it may be gone completely unregistered.
Special effect create images that are unbelievable.
Most of the effects are done with the help of computers as well as by people who has achieved high level of balance between technical and artistic skill.
If any person is interested to become an on screen conjurer then here are some points one should keep in mind.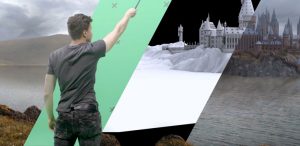 Observation power– A creative VFX artist should have a good observation power .
He or she should capture the movement of the different objects such as the movement of a leaf in wind, wild beasts chasing human beings in a jungle, ship wreakage and almost everything that moves.
The more one pay attention to minute objects the more he will be able to work realistically.
Skill Based Qualification requirement– Although one doesn't need any formal degree to become a professional Vfx artist, an in genuine quality is enough.
But a professional course certification or diploma wil be an added advantage.
These courses helps to attain a high end experience in industry-grade software.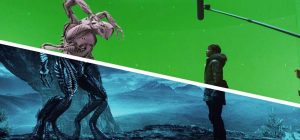 One also need to study the history of visual effect , the evolution of vfx and a lot.
One need to watch a lot of movies with visual effect starting from historical era till now.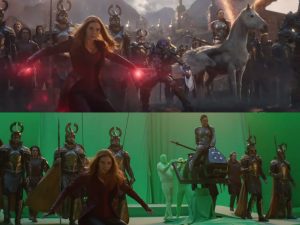 Choosing the right training Institute-An aspirant student should choose a well reputed institute that provides high end technical facility to the student.
A institute which doesn't have a good lab facility wont be beneficial to the aspiring students.
A good computer lab is always neccassary for the students.
A good faculty team is another important factor.
Trainers who have high end expertise in VFX field may oly be trainers in an institute.
Last but not the least an aspiring student should choose a college where placement assistance is provided.
If a fresher wants to intrude in this industry he or she will be completely newcomer in this line.
He will obviously need placement assistance.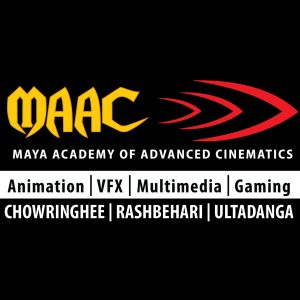 Experiment –The six basic effects that every VFX artist must learn to create are fire water,cloud,smoke,explosions,lighting electricity ,and motion trails.
One should also learn to create computer generated scenes or CGI of various other movies.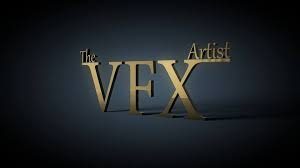 One should also learn to experiment with software.
Blender and Maya are the frequently used software in VFX .
If these two things one learn thoroughly and effectively it will have a great impact on their career.
Though a Vfx artist need to create some hand–drawings still he need to work a lot on computer .
Other than Blender and Maya one need to know the Adobe Creative suit and Java Script.
An aspiring student should keep a general idea of upcoming software in the VFX blogs.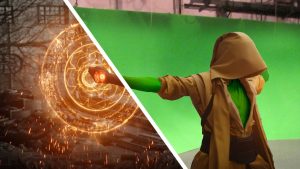 An aspiring Vfx student may try to improve the way shading is used during practical sessions.
One may also try to improve the model.
So one must be very much tech savvy to become a successful VFX artist.
Show reel Creation– A showreel is a end-result of various of the nice and best work one may create while freelancing or even when one go for job interview.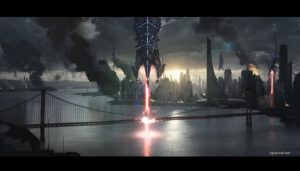 While appearing for interviews one may send these portfolios to various animation studios and visual effects studios .
In this way by producing the showreel one may show that they are eligible to apply for the position.
One may also one through the portfolio websites that are available in internet.
They could easily get a proper notion of the works of other artists .
Specialization- One need to gain expertise in VFX as well as other things like compositing softwares, rigging, texturing and environment building.
The big budgets projects that are financed by high profile producers a aspiring or and experienced artist need to work on Vfx only.
But if an artist is engaged in freelancing he may need to get a good idea of rigging texturing and environment building.
A freelancer will have to do everything on his own.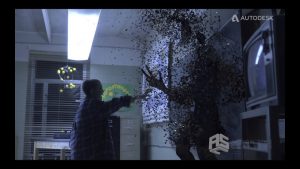 In this way he will gain expertise in this field.
After gaining an expertise in these field one may intrude into the gaming industry, production house, and media house with ease.
A hard working Vfx artist could only gain recognition in this field.
It takes to gain a lot of knowledge and a good observation power.
Watching movies, television show videogames-To become a good VFX artist one need to watch a lot of movies that includes visual effect.
The shot of the movie where the visual effect is used should be paused.
One should try to locate where any new technique is used or the original touch is given to it .
One should try to analyze the way lighting is used.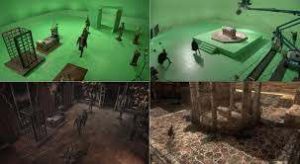 One should also try to know how blocking is used as well as how the shots are sequenced.
So its better to enjoy the destination of learning and gaining knowledge before one reach the goal.
In order to become a good Vfx artist one need to create and iand make high quality VFX, this could be done or learnt only when aspirent takes deep dive training from good reputed institute.
One should have high level of visual awareness and artistic ability.
A successful VFX artist need to have good interpersonal skilla and lateral thinking skill.
One should be enthusiastic to learn enthusiastically and develop professionally.
The points discussed above will help someone to become a successful Vfx artist.
MAAC Institute has a reputation of extremly good research & Development team consisting of industry professionals who prepare the detailed curriculum for each course to provide students a solid foundation for learning.
As a part of this endeavour, hi-tech labs with wi-fi enabled campus act as ideal training ground for budding professionals that allow them to experiment and practice to enhance their skill sets.
So aspirant if you are planning to make your career in vfx as vfx artist then call us @9836321595 to make your dream come true.