The Animation is a fast growing industry in India.
It has become a great deal of Indian media and entertainment industry.

During the present day, it has provided an effective ground of job opportunities for aspiring students.
Media has influenced and is responsible to revolutionize the Indian media and entertainment industry.
With the advent of the rapid 3G and 4G services, it has become a bonus to the animation industry to grow to a much higher extent rapidly.
The prime intermediate of movie making, filmmaking, TV series and episodes are 2D Animation, 3D Animation and Visual Effects.
Animated movies are globally accepted throughout the world. Moreover, with the advent of digitalization, efficient workforce and low production cost, this industry has prospered to a great extent.
From the past few years, top animators are working in top studios and have produced valuable works through the workforce.
In order to encourage and show up new talents, they have introduced awards like 24FPS awards, Annual Graphics and Animation Film Awards (AGAFA).
These awards are offered for best animation, graphics design, VFX and many more.
Top 10 Animation Studios in India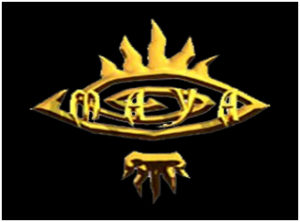 Maya Digitals Studio: Maya Entertainment or Maya Digitals is situated in Mumbai since 1995.
They are contributing to the Entertainment and Media industry from a long time.
Their clients are from various parts of the world like BBC, Sony, Disney, Google, Activision and Rainbow.
They have training centres in Asia and the Middle East.  A huge workforce of 400 people is able to generate an annual income of 1billion.
They have contributed many blockbuster movies and to name a few are The Mummy and Stuart Little.
Wabo is a short film character on which they have worked in collaboration with the United Nations.

Pentamedia Graphics: Pentamedia Graphics is situated in Chennai and it is one of the top 10 studios in India.
It has been serving the Indian media and entertainment industry since 1976.
It has got its headquarters stationed in Singapore.
Previously it was known by the name of Pentafour software which they changed into Pentamedia.
They own Media Dreams, another software company dealing with animation in the television.
They have contributed a huge workforce and production services throughout the years.
Their services range from 2D animation, 3D animation and Visual Effects.
Their projects include Gulliver's Travels, Pandavas – Five Warriors and Sindbad: Beyond the veils of Mists, The Legend of Buddha and Alibaba, Tarzan and the Aliens and many more.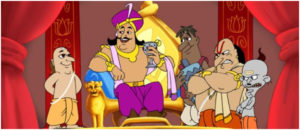 Toonz Animation India: The studio is stationed in Trivandrum and they have a huge amount of workforce.
Several animation projects on which they have worked are VFX, 2D animation, 3D animation, flash, digital and slow motion.
Not only in the Indian entertainment industry but they have also contributed to foreign projects.
A vast workforce of 600 people aids in completion of their works.
They always aim to provide premium quality services.
Some of their popular work on TV includes Adventures of Tenali Raman, Return of Hanuman and in movies, they have the 2Dand 3D version of Tommy and Oscar.
As a result of their excellent contribution to the animation industry, they have positioned among the top 10 animation studios in the world.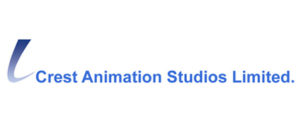 Crest Animation Studios Ltd: It is one of the largest animation houses in India.
Since 1990 they have been serving clients of both US as well as the UK. In India, they are situated in Mumbai.
However, their production houses continued to be in California.
To name a few of their popular works are Jakers: The Adventures of Piggley-Winks, Sylvester and the Magic Pebble and Shrek, Pet Alien and the likes.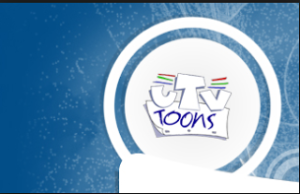 UTV Toonz: Situated up in the year 2000, UTV Toonz is one more division of the popular UTV Software Communications Ltd.
The company is based in Mumbai and has served clients since then.
The initiation of this company is from a 2D animation firm which emerged into a full-grown digital media.
They have served clients all over the world including North America, Asia and Europe.
Club Now (a cartoon series) and The Doonz (a fantasy series) are their popular achievements. Other works include Clootie & Dumpling and Snow Queen.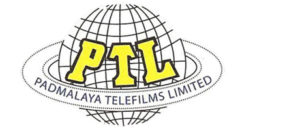 Padmalaya Telefilms: This production studio has made a significant progress in the entertainment industry.
Padmalaya is a section of the Zee Telefilms.
This production house has spread out their wings in South Asia with their services in 2D, 3D and VFX.
With an amount of US$ 14 million, they have produced 104 cartoon episodes.
The best British animation companies like Mallard and Ealing Animation are towards their way to collaborate with this animation house.
With the help of effective achievements, they have been able to produce a strong reputation for themselves.
As a consequence, they are going to tie up with the Los Angeles Club.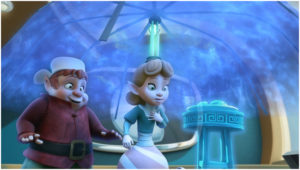 Prana studios: It has been a perfect venue for the amalgamation of 3D Animation, Graphics and Visual Effects.
It has its production houses stationed in Los Angeles, CA, USA and Mumbai, India.
They are devoted to creating state of the art visual imagery, complete feature animated films, premium quality Visual effects for live action and hybrid films, short-form media, and special venue attractions.
They work in teamwork with major Hollywood studios and autonomous production houses all over the world.
Some of their famous works are Legends of Oz: Dorothy's Return, Tinker Bell: The Pirate Fairy, The Prince of Dark Waters, and Transformers: Dark of the Moon and many more.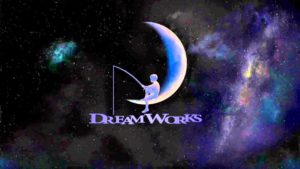 Dreamworks Animation: Though it is headquartered in California it has its efficient branch office in Bangalore.
The studio is founded in the year 1994 and since then it is serving millions of clients across the world.
With a huge 2,700 number of employees, it is one of the premier Animation and Visual effects industry in India.
They have produced distinct successful productions: Kung Fu Panda 2, The Boss Baby, The Prince of Egypt and many more.
The company has services like 2D, 3D visual effects, digital distribution, post-production and lot more.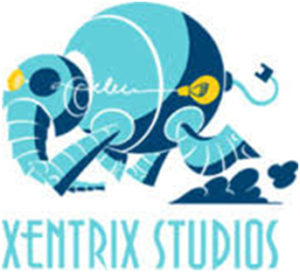 Xentrix Studio: It is a rapidly emerging studio in Asia.
They have been serving clients throughout the world in UK and US.
They are dedicated to offering services for high-end CGI animation and gaming projects.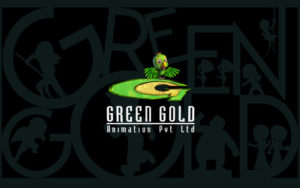 Green Gold Animation: Green Gold Animation is a forge in creating Indian animation.
The distinct popular shows that catch the attention of the viewers are Chhota Bheem, Mighty Raju, Arjun prince of Bali and many more.
Their famous shows are running in the various channels like Cartoon Network, Pogo, Discovery Kids, Hungama and Disney, sketching a vigorous viewership of over 60 million kids.
It has been in the entertainment industry and entertaining the youngsters for over a decade.
Due to the huge popularity of the characters it has helped the company advance and establishes itself as a premier Merchandising, Movie Production and Digital business company.
It is quite difficult to categorize among the various Animation Studios as all studios provide custom quality services throughout the world on various projects.
In the recent times, due to the evolution of improved technology Animation is also facing unprecedented growth and development.
So if you are planning to learn the skill and become an animator and a part of these studios then  don't hesitate to explore your dreams we are just a call away @9836321595 or just click here to register.