The Animation Industry in India is constantly developing and growing irrespective of many hurdles.
Here in today's blog, readers we will tell you about what an animation studios looks for in a budding animation aspirants who wants to be animator.
The reason behind the progress of animation industry is advancement of technology, availability of sophisticated software and creative new young generation of artists.
Over the years animation industry has witnessed a good number of innovative and gifted young minds.
Within the animation industry there is a huge demand for multi-skilled professionals who can deliver their best under odd circumstances.
The top Animation Companies in India are-
Maya Entertainment Ltd, Green Gold Animation, Pentamedia Graphics, Toonz Animation, Padmalaya Telefilms, Paperboat Animation, DQ Entertainment and others. 
Criteria of Animation Studios
Aspirant in Animation can take full-time or part-time courses on 2D -3D Animation or Multimedia.
There are several program like Certificate, Diploma offered by various Institutions of Animation.
Interested candidate can enter Diploma course on the basis of entrance exam whereas admission in part time and short term courses happen according to first come first serve basis.
Across India there are many private and government institutes that provide training in animation; these institutes also arranges for job placement during or after completion of the course.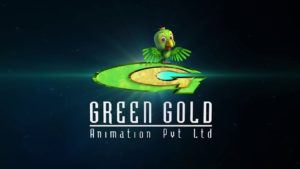 Green Gold Animation Pvt Ltd is a Hyderabad based Indian Animation Company, which mostly looks for young talent.
Nageswari Namana, Human Resource head of Green Gold Animation mentions about few things that the company looks for in a fresher-
Candidate should have the basic knowledge of animation
The candidate should have passion for animation
Calibre to express ideas and imagination through drawings, colours, words or software
Positive attitude, hard work and willing to learn
At the time of campus recruitment HR department carefully look at individual artists, their work and their career aspirations.
HR personnel also give advices to the candidates regarding which job will suit them according to their talent.
After taking a job in an animation company; the aspirant should focus on learning and practicing, commitment to the job for few years is important.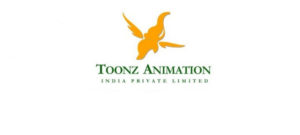 Founded in 1999 Toonz Animation India Private Limited located at Trivandrum has set parameters for animation aspirants.
Toonz has great team of creative and technical experts from around the world.
According to Toonz's HR Camilla Mary the aspirant or the new recruited candidate should have the following qualities-
Commitment and Loyalty (employee should committed to the company)
Multitaskers' get the priority (Multitasking not only benefits company but also enhances individual's profile)
Ambition (Ambitious people are hard worker)
Self-motivated
Good Communication Skills
Good Attitude
HR Camilla Mary further says that the person should be more artistic in approach, should have creative skills, software knowledge and understanding.
Toonz Animation is currently producing over 10,000 minutes of 2D and 3D animated video contents each year, which is making it one of the best animation production houses in the world in terms of quality and quantity.
Ms. Camilla Mary adds few more criteria for the entry level artist-
An inclination to learn and grow
Possess talent, passion, perseverance and discipline
Willingness to run the extra mile
Toonz offers thrilling working environment focused on innovation and pure fun, anyone who has the passion to pursue career in animation, Toonz provides a perfect platform for them.
It brings real talent in students and grooms them to be the most wanted animation professionals.
Toonz animation produced animated TV series like Tenali Raman.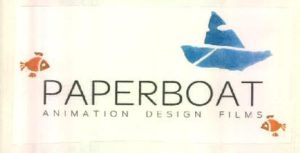 Paperboat Design Studio is another studio located at Mumbai is specialised in animation for TV, film and digital forums.
They receive resumes, internship requests and job applications through their website.
Aspirant from different with a keen interest in animation apply as animators, visualizers and artists to make mark in the sector.
Chairman and creative director of paperboat Soumitra Ranade along with creative director Aashish Mall and Mayank Patel says
"We prefer someone who is excellent in his/her field of work but who has exposure to several different areas of work. Also it goes without saying that we require our recruits to have a great imagination and, most importantly, an ability to work in a team."
At the time of recruitment they focuses on –
Decent portfolio
Calibre to handle obstacles
Imaginative along with ready to adopt different style.
Sense of humour
Leadership (should have ability to lead a team)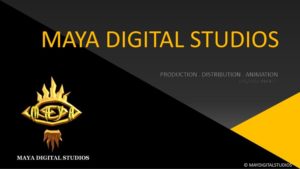 Maya Digital Studio founded by internationally acclaimed filmmaker Ketan Mehta is one of the largest computer animation and visual effects studios in India.
Maya Digital Studio's Mumbai office looks for Graduate in any field with technical skills in Autodesk Maya.
Mr. Anish Mehta sees the studio's daily operation.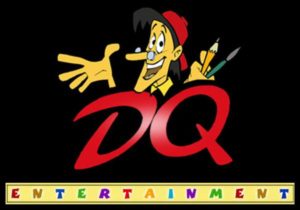 DQ Entertainment is located in Hyderabad and Kolkata with the manpower of 1700 artists.
They prefer fresh candidate and give them enough opportunities to sharpen their skills in different genre of animation.
They have National and International mentors for the aspirants.
DQ's criteria for recruitment are-
Strong knowledge of 3D software
Good Communication Skills and Positive Attitude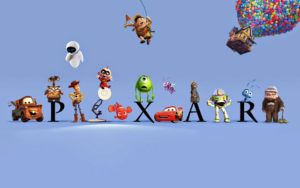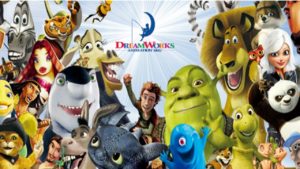 Not only Indian even American Animation Studios like Dream Works Animation, Sony Pictures Image Works, Pixar Animation Studios and Double Negative looks at the portfolio of the artist first to evaluate their aesthetic skills.
Technical ability, aesthetic eye, problem solving skills, good communication skills, team players and commitment to quality and life-long learning are the basic qualities which all the studios prefer.
Indian Animation Industry has a huge prospects, the door is always open for the young and creative minds.
Maya Academy of Advanced Cinematics or MAAC is a leading Multimedia-House in Kolkata.
If you are passionate and talented and wish to join animation field then please contact @9836321595.