Today in this blog we will our task will be to give an overview on global animation and gaming industry which is expected to skyrocket by 2020.
Big budget animated movies from the reputed Animation Studios like Disney or Pixar earns good profits in the market.
Amazing animated movies unfold an imaginative world before us which tickles our curiosity and possibility.
From its inception animation industry has changed a lot.
Leaving behind the painful and time consuming hand-drawn animation techniques animation has entered into the world of digitization.
Animation industry is moving toward the excellence while creating fantasy world before us.
Scenario Of Global Animation Industry
Animation Industryhas covered a long journey and it will shine in the near future.
A study shows that total value of global animation industry will reach US$ 270 billion by 2020.
And the reason behind it is theincrease in cable and satellite TV channels, low cost internet access; availability of mobile devices along with popularity of streaming videos.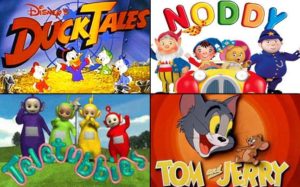 In the past animatedtelevision series were targeted at younger children but in recent times television channels and film industry are producing animated series and movies for teenagers, adults and whole family entertainment.
Cartoon shows like Tom and Jerry, Mickey Mouse Club House, Duck Tales are evergreen programs which still attract us with its simple storyline.
Over the years animation has evolved from series of static images to 3D computer generated Imagery.
Animation has progressed from 2Dimensional to 3Dimensional computer modeled images.
Animation has moved close to in depicting the reality.
High-end 3D software is capable of generating real human like figures and other creatures in sophisticated manner.
Big animation studios are investing money to produces high-quality animated movies.
Current animation industry is influenced by large multinational studios and Television broadcast companies.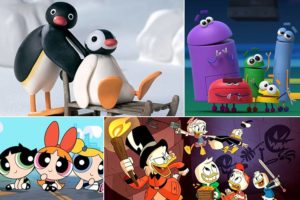 New advanced animation studios are involved in producing various forms of animated programs in partnership with global companies.
Co-production strategies have been adopted to explore global market opportunities.
Many studios across the countries have adopted co-production strategies to explore animation world; funding is flowing from Hollywood to other countries and vice-versa.
Animation Studios in China and India are co-production studios in Europe, Japan and North America.
Co-production has helped in bringing few and fresh creative ideas from other countries.
Countries like United States, Canada, Japan, China, France, Britain, Korea and Germany are included in major animation market.
Both animated feature films as well as short films are in demand in the entertainment market.
Online Platforms For Animation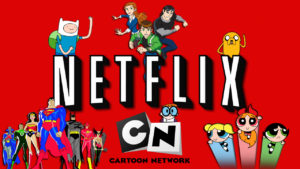 Animation contents are not stick to television and movies anymore; online platforms like You Tube or Netflix is providing heavy animated contents to the viewers over the internet.
The streaming market for animation content is growing at an annual rate of 8%.
Netflix has launched animated all time favorite cartoon shows so that users can access those at their comfortable time.
Netflix's streaming business has grown tremendously with the launch of animated cartoon programs.
Popular cartoon series are coming back in the Netflix platform to win the heart of the young viewers.
Global consumers are showing demand for realistic animations; so animation studios are engaging more in making animated films and television series.
Independent filmmakers are coming up with amazing animated films and easily uploading it in the platform like YouTube.
Growing popularity of different platforms has increased the demand for animated contents all across the countries.
Animation studios are investing their time, skills, knowledge and talents to develop unique storylines and characters which will attract the viewership in large scale.
Younger generations are opting for animation industry has it has huge possibilities to explore.
Scenario Of Global Gaming Industry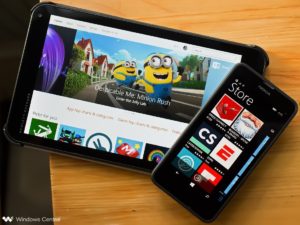 Animation has huge potential in gaming industry.
All sort of video games are created with the different animation techniques.
Animated content of Augmented Reality and Virtual Reality gives immersive experiences to its users.
Visually stunning animated games with the appropriate background music and dialogue engages the players of all age groups.
Animated games are available to the users in the form of PC games, mobile games, console games, VR and online games.
Advanced and accessible technology has made animation and games reachable to the masses and this industry is becoming one of the fastest growing segments in the global entertainment market.
Global gaming industry was US$96 billion in 2018 and is growing at the rate of 30%.
Gaming industry is moving rapidly with constant innovations.
Video games of different genres are in constant development to fill the need and demand of the users.
Animation studios are taking part in creating amazing games for mobile phones or virtual reality.
Job market for Game Designers is quite attractive.
Huge Market For Mobile And Tablets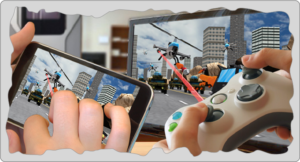 Experts say that gaming industry is earning more revenue than the movie and by 2021 mobile will be source of 60% of the total video games income.
Skilled artists with the in-depth knowledge of animation join game designing companies and they work on new stories, new characters to bring more diversity.
Due to the creativity potential and innovative techniques global gaming market size has been increased.
Government is also taking initiatives in this field.
Increase in the number of Smartphones and broadband internet has raised the number of gamers.
United States and Europe is currently the largest market for the games; Asia pacific is also growing along with China, Japan and India.
Gaming industry is witnessing more participation from the old generations and females.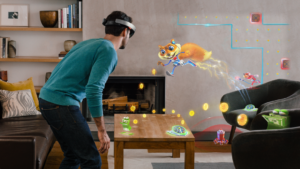 Animated VR games have added new dimensions in the 3D gaming world.
VR game takes the gamer into the virtual world and gives them immersive experiences.
Gaming is growing as a social activity, Esports or electronic sports competition takes place in different countries.
Esports is a multiplayer video game competition between professional players and individual or teams.
China is the leader in eSports; several tournaments are organized here throughout the year with millions of participants take part in both online and offline.
Global animation and gaming industry has a huge potential in the near future.
Our MAAC Kolkata is a leading Institute for Animation Courses; be a part of it to learn more.