In todays blog we will cover how pandemic has reshaped India's VFX Animation Industry .
Since 2020 drastically after the pandemic it has been observed that Indian consumers are frequently watching content in their device.
It had resulted in a boom in media and entertainment industry though there were some hindrances in the beginning.
This has resulted in a change in the spectrum of how stories needed to be told , mainly those stories that are mainly dependent on VFX animation industry.
Business houses are using VFX animation for overall growth of their industry.
Ever since the outbreak of covid the pre-existing style of the industry has totally changed in a way that nobody has ever imagined.
Digital mode of entertainment , digital mode of communication , digital mode of business is the prevalent trend of society.
E commerce become the essential only mode for all kind of purchases.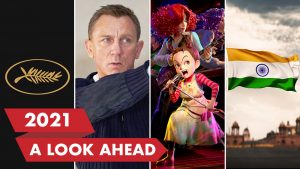 Online transactions has helped us a lot in this pandemic situation. Thus online content has given us a sigh of relief amidst all odd.
There is more inclination towards online content consumption.
The consumption for online content has doubled from an average 17 min to an average of 6 hours 59 minutes.
People are spending time more on free video , music streaming service, playing video games, and just surfing on facebook instagram and twitter.
This trend has created a tough competition in media and entertainment sector.
Despite the economic slowdown and a hindrance in production in the early month of the pandemic the media and entertainment providers opt the consumers to stay longer in their platform.
The media and entertainment industry has also witnessed a massive disruption in the sector.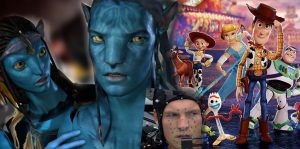 The boom was quite obvious for VFX animation industry .
The consumer's liking are changed drastically and the growing demand for OTT content has seen a massive risen .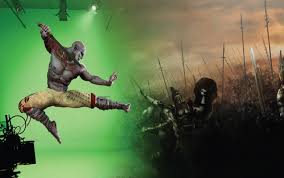 With growing change in the liking of the consumers the demand for OTT content has increased .
This has very much resulted in a demand for OTT content but there has been a major drawback for cinemas and theatres.
If one wants to calculate in numbers there is an overall decline in 24% that is 1.38 million loss for media and entertainment .
The revenues earn in 2020 dates back to the revenue earned in 2017.
But one industry which has grown fast despite the pandemic that is non other than vfx animation industry.
In this situation it is very difficult to work in studio or to make film in a normal way because it involves a lot of people casting crew , one need to travel a lot also.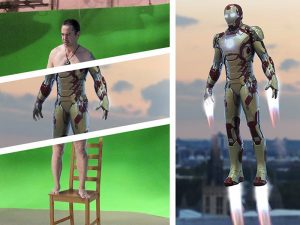 So one is focusing on VFX animation industry to provide engaging content.
Movie makers, production houses and content creators are producing animation based movies or stories that generally depends on special effect and animation.
For example movies like Inception, Avengers, Bahuballi and Games of Thrones, all are VFX based movies.
Prana Studio in India has made the movie Khaleesi's dragon.
Tenet is the action movie that is generally full of visual effect and it is a winner of Oscar award for VFX.
Though animation and visual effect is a vital factor in the content creating process have now reached climax stage.
As per research of Boston Consulting Group and the Confederation of Indian Industries the Indian vfx animation industry has a capability to take 20 to 25 per cent of the global 10 percent of the global market share.
According to Mr Keitan Yadav Coo at Red Chillies VFX it is because of the pandemic that there is a growth in vfx animation industry.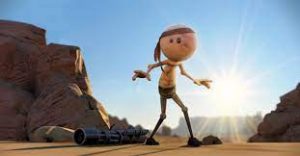 Now the industry is investing in virtual production so they are able to work with social distancing and more productively with lesser number of people, and there are few shoting days, and artists are managed more efficiently.
Before the outbreak of the Covid , the vfx animation or gaming industry never had the idea of working from home.
In this present condition Red Chillies has been working with 300 artist working remotely and some of their works include Gunjan Saxena, Class '83, Radhe etc.
According to a third generation entrepreneur Annat Roongta MD, at Famous studio" the pandemic has both good and bad effect for the VFX animation industry''.According to him every challenge has a silver lining.
There is an undue demand for animation and VFX in the pandemic or endemic situation.
Animation and VFX studios are having a remarkable surge in the demand for content for domestic shows.
The animation part grew up by 10% in 2020. It has now reached Rs 24.5 billion though there is a halt in production during the initial stage of pandemic.
There are a lot of reason why the VFX animation industry work has never stopped due to growing demand of online visual content.
The main reason is as one is in the mid stage of the pandemic creative studios are not getting being allowed to shot freely they are given a time slot, there is a restriction in the number of artist.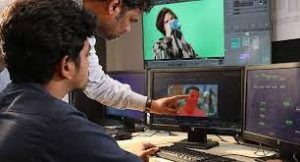 The type of work and the kind of work the artists were doing earlier nowdays in this pandemic situation it is not possible to work in that way.
The outbreak of corona virus has helped them to just rearrange the way they were working earlier.
There is an overall rise in the demand for content in commercials, webseries, feature film the studios are not taking live action projects but they are focusing on VFX animation industry.
Indian VFX studios has now achieved a high level of quality with a high level of talent.
At least 46 % of VFX studios didn't promote a work from home policy or they have the technological setup to promote WFH mode( work from home mode).
As for example the VFX for Avatar 2 was very much created in New Zealand in a Work from Home basis.
Nube studio work successfully on projects like Raktanchal , Aarya and movie Mumbai Saga during the pandemic.
The pandemic restrictions has led to the advent of new technology.
Due to social distancing the animators and vfx artists are forced to adopt new technologies.
The filmmakers and creative directors are adopting advanced technology to adopt to this situation.
As for example the movie was shot in Mumbai. But it is shown as if it is in US.
It is done with a virtual production and a motion control technology called Techno Dolly.
Game development companies such as Unreal engine and Unity technology are generally assisting filmmakers in this project.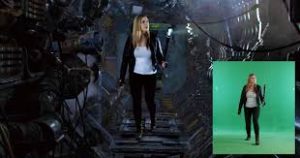 In the year 2020 the Indian animation industry has earned 70 to 75 percent of revenue from its international client.
India has become the hub for animation and visual effect for most of the big ticket Hollywood films .VFX is being done by studios in India.
Though for Covid pandemic there is a great change in our lives but the VFX animation industry has flourished a lot in this situation also.
There is a tremendous growth been noticed in VFX animation industry.
There is a tremendous possibility of making India one of the world's largest hub of VFX animation industry in near years.
So aspirents planning join VFX animation industry this is the right time to hit. Join the best VFX animation institute learn the techniques and walk away with a booming career.
To know more just Call your nearest MAAC CENTER.
@9836321595 MAAC CHOWRINGHEE
@9836321789 MAAC RASHBEHARI
@9830390356 MAAC ULTADANGA