In this blog we will see how one can turn his/her gaming obsession into profession.
At present days multitudinous digital games are available in the market but these games are a matter of worry for many parents because video games leads to addiction and hindrance in career development of young players.
Video games can be played in Desktops, Laptops, Tablets or Mobile Phones and they can be installed anywhere and played anytime.
Digital Games are so well-designed nowadays with sound, visual effects and modeling techniques that it is hard to ignore them completely.
Research says that video games can impart creative thinking and problem-solving attitude among children but care must be taken so that gaming doesn't turns into obsession and if anyone has passion about gaming then he/she can turn their obsession into profession.
Game industry is expanding and to meet the demand of gaming enthusiasts various Multimedia Institutes have introduced Game Designing Courses in their Academic activities and MAAC Institute is one of them.
MAAC Institute has highly professional Game Designing Courses for those who want to make career out of gaming.
To turn gaming obsession into profession one must be familiar with the following opportunities available in the gaming industry for the passionate gamers.
GAMING DESIGNER Or GAME DEVELOPER
Developing tempting video game is not a joke; it requires hard work, dedication, skills, creativity and Knowledge.
A Game Designer deals with the creation of game characters and storyline whereas Game Developer handles the programming part of the game.
Game Designer makes the game more engaging to the users while Game Developer can develop the game for desktops, mobiles or video game console like Sony's PlayStation etc.
Both Game designer and developer works as a team to construct super interesting, customer friendly games.
A game designer meticulously designs the game rules, scoring systems, dialogues, characters, level of difficulty, storyline, environment etc and for this task he/she must have proper knowledge and skills.
Game Developer turns the game designer's vision into playable and controllable game. Properly planned programming languages enhance the game play.
A Game Developer works with codebases to make the game work as the designer has envisioned.
The figure of salary for Game Developer and Designer is good enough and it depends mainly on the gaming companies, level of expertise and skills.
GAME ANIMATOR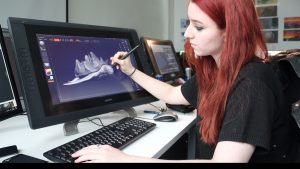 This is an excellent position for those who have skills to create memorable characters that will visually attract to players.
Game Animators combine technology with art to create animated environments and images for video games.
They use sophisticated 3D software like 3ds Max, Maya to build up three-dimensional realistic characters for the games.
Game animator creates 3D model characters with all possible movements through the animation software; animated characters in colourful and astonishing visual compositions wins the heart of game players.
Game animator decides upon the colouring, texturing, lighting, visual effects and other visual features of the game content.
This is highly skill based job and game animator must have proper training and education to shine in the gaming business.
With the touch of their skilled hands Animators makes the gaming world realistic so that players can get engage with the artificial world.
AUDIO ENGINEER AND TRANSLATOR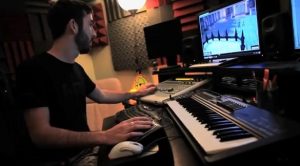 Audio in game is crucial point; without audio the game becomes dull and boring. Catchy audio effects within a game increase its demand amongst the customers.
Video games highly rely on the audio compositions.
Lively or attractive game sounds are generally constructed by the Audio Engineers.
They use recording equipments like microphones to record natural sound effects or dialogues.
After the recording part audio engineers supervises all the audio tracks to create balanced audio effects.
Audio engineer works with background music, voice-over, dialogues and ambience noise while creating proper sound track for the games.
Youngster who has passion for audio/sound aspects can choose this position as career option but proper certification is necessary for this specialized field.
Translators in gaming industry convert the characters' dialogues into various languages. Video games have demand in global market and therefore games need to be translated in order to be sold to international audiences.
GAME TESTER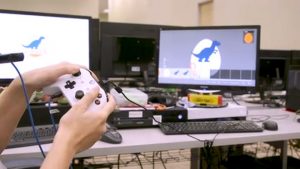 This job is all about playing the game but it is not as simple as it sounds due to tight focus on quality assurance.
Game Testers make sure that the game functions properly and game instructions and documentations are mentioned clearly.
They are part of the game development team whose prime job is to look for glitches or malfunctions in the gaming product and report their findings to the game designers and developers for the correction.
A game tester plays the game and completes all the levels and checks voice-over, dialogues, speed, characters functioning and every detail before approving the video game.
It's a really a nice job if you have passion for problem solving and gaming aspect.
The role of game tester and professional gamer is quite similar as both involve in the task of playing video games.
Professional gamer earns from sponsored tournaments just like professional athletes; internationally various championships and tournaments occurs which ensures higher cash prizes and rewards.
Professional Game Developers demand in the gaming industry is thriving as present tech-savvy young generation are enthusiast and ardent about digital gaming world.
GAME DESIGNING COURSES AT MAAC

Therefore anyone who is thinking to pursue Game Designing Course after 12th can join MAAC's ADIDG and DGDI Courses which covers Game Design, Game Art and Texturing in Game etc.
Under ADIDG and DGDI Courses you can learn about 3D Game Design, Game Theory, Game Concept Art, Game Testing and many others. At MAAC one can learn game development 3D software in great detail with the help of dedicated professionals.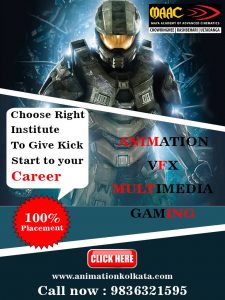 This Game Designing Course is for all age group; any one with 12th standard qualification can join this course at their comfortable time slot.
Gaming industry is facing tough competitions as fresh and hardcore professional gamers are joining this industry to make better and amazing games for everyone.
So what are you waiting for? Turn your gaming obsession into Profession by joining any of our MAAC Centres and fulfil your dream to enter Gaming world Call us 9836321595.