All of us are very familiar with the name of this two digital platform i.e Netflix and YouTube.
Today in this blog we are going to talk about Netflix or YouTube Trending Among VFX and Short Filmmaker.
Netflix offers online streaming of films and television programs.
Netflix introduced the streaming of media in the year 2007 and started its first television series Lilyhammer in the year 2012.
Next it streamed Orange is the New Black in the year 2013.
It has over 148 million paid memberships in over 190 Countries.
Viewers across the countries enjoy TV series, documentaries and feature films of different genres and languages through Netflix.
On the other hand YouTube allows users to upload, view, share, comment on videos.
Both Netflix and YouTube are hugely popular among the people worldwide.
Netflix's VFX-Rich Contents

Netflix is growing excellence in VFX as it received Emmy Awards recently in the VFX Category for three television series Lost in Space, Altered Carbon and Stranger Things.
These three shows demonstrated how Netflix is using VFX-rich contents to its series.
According to Jabbar Raisani VFX Supervisor of the first series of the Lost in Space more than 20 VFX Companies from four continents contributed to the high quality VFX.
For Lost in Space, Image Engine provided 271 shots in five episodes and 11 of VFX shots used in teaser trailer.
Netflix is committed to the magnificent visuals.
Television Series Altered Carbon and Stranger Things also had huge team of VFX houses working on impressive effects.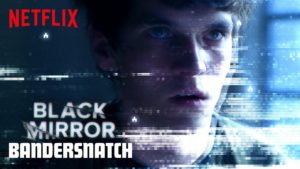 Series Black Mirror was another Netflix original with exceptional VFX.
Netflix is dedicated to provide wide variety of global content to the entertainment lovers.
Mill Film Supervisor Aymeric Perceval comments that "Netflix has established itself as the biggest provider of VFX works today".
The Visual Effects quality is high on its show as because Netflix wants to keep the bar raised.
Netflix Head of Global VFX Andrew Fowler says "We use the VFX in sensitive manner so that the show doesn't become bigger and complex compared to the last one".
Many filmmakers are turning to the series and Netflix focuses on top quality work.
Netflix has amazing VFX team managing film and series.
From documentaries, indie films, original film and series all get support from Netflix Studio group to improve workflow and enhance efficiency in the VFX space.
Netflix VFX studio group focuses on creative thinking and high quality output.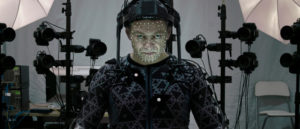 Netflix provided most superior VFX techniques to the Andy Serkis's Mowgli: Legend of the Jungle to enhance its contents; they used the performance capture for the stunning VFX.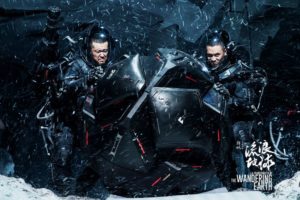 The Wandering Earth is another VFX rich movie which was streamed globally through Netflix.
This film has 2000 VFX shots which took almost two years to complete.
Netflix translated this movie into 28 languages so that more viewers can enjoy it regardless of linguistic differences.

Sacred Games and Ghoul was the most watched Netflix Original show in India.
In case of India's VFX scene the budget is not the big issue; the issue can be how promising the future of VFX loaded story telling in India look.
Netflix is in task to make programmes with 21 countries including Germany, India, South Korea and Brazil and for it Netflix is constantly coordinating with the VFX vendors across the globe.
Netflix has opening for skilled professional with deep knowledge in VFX toolsets.
According to the report Netflix would spend $22.5 billion per year on content by 2022 and an appropriate part of it will go to VFX.
Currently Netflix is working on many projects to thrill the viewers with brilliant visual effects work.
YouTube Is For Short Films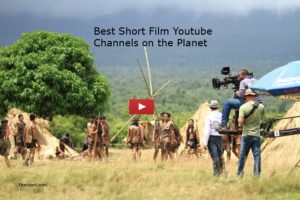 The digital scenario is changing the filmmaking and entertainment world at a fast speed.
So if Netfix has become popular for showcasing VFX on the other hand YouTube is for short film makers.
Online videos are becoming more popular than ever.
YouTube is showcasing the talent of short filmmakers.
YouTube allows users to upload videos up to 15 minutes in duration and hence it has become a platform for the short films.
Many young and talented independent filmmakers can upload their films in the YouTube Channel to be viewed by the audiences.
It is a great platform for both the movie makers and the movie lovers.
Short filmmakers are coming up with unusual storyline and concepts which are winning the heart of the viewers.
Best short films makes great impacts than the full time movies.
YouTube has great collections of short films of different genres.
One can view these short films free on YouTube anytime, anywhere without going to the movie halls.
Even one can like, share or comment on each of the short films loaded on YouTube.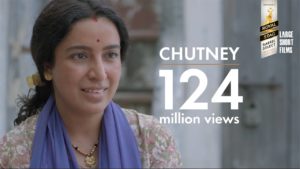 YouTube uploaded short film Chutney is an Indian Short Film directed by Jyoti Kapur Das and produced by Tisca Chopra.
This film became very popular and received 124 million views.
The story starts with simple home maker but as it progresses you can find many layers of Tisca Chopra's character.
In case of short films finance aspects are not so big; you can find low budget best short films or little high budget science-fiction film also.
These short films cast new talents as well as film industry's famous actors.
A short film with unusual storyboard always wins hearts of the viewers and it gives messages in short duration of time.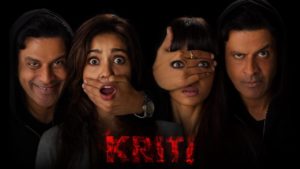 Kriti is another YouTube short film directed by Shirish Kunder and featuring Manoj Bajpayee, Radhika Apta and Neha Sharma.
The film is about psychological thriller.
It has been made in a very unique way with different style of cinematography, design and acting style.
It has received 7 million views.
The short films are available in the You Tube Channel with the English subtitles so viewers of any region and language can understand it easily.
So what are you waiting for, if you are an aspirant filmmaker with a good storyline; give yourself a try; make a short film and upload it in YouTube so that the whole world can see your talent.
We at MAAC deliver best courses on VFX and Filmmaking; explore the unknown path with us.