In our todays blog discussion we will dicuss about the popular VFX Studios in India which has makred its presence in gobal market.
Lets understand what VFX or visual effects means when we heard this word being frequently used in film.
By the term VFX we mean visual effect it is meant a special effect that is added to a film or video during post production by computer generated imagery.
There are many types of visual effects.
Such as computer generated imagery, bullet time, virtual cinematography, digital compositing etc.
Where reality meets and merges with imagination it is there we find the VFX and to give a shape to the imagination is where we have VFX Studios.
The demand for VFX artist is rising due to the production of movies and television shows set in the utopian world with weird creatures, extra terrestrial planets, galaxies and many more.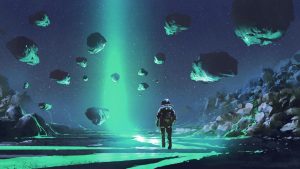 We were always overwhelmed by films like Transformers, Dead
Pool, Captain America, Spiderman.
Actually in these movies visual effect is used.
Indian movies are running late in terms of visual effects compared to Hollywood movies.
But still some popular movie production house in western countries who choose Indian vfx studios for their visual effect work.
VFX studios in India are very much favoured by Holllywood filmmakers.
India is a place where top VFX Studios have developed itself.
As the labour cost in India is low it is easy for the industry to produce their work at a cheaper cost.
These vfx studios have produced famous movies in Hollywood like Games of Throne, Jungle Book etc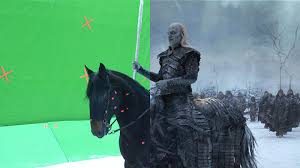 These VFX studios are capable of showing high quality VFX and they are able to create a mark in Indian as well Hollywood movies.
There are some popular VFX studios in India that are very much popular among Hollywood filmmakers.
Some of the VFX Studios in India are as follows-
Digital Domain
Digital Domain situated at Hydrabad India has produced some Hollywood movies like Deadpool, Xmen, Apocalpse, and Spiderman, Homecoming.
These movies made by Digital Domain have become very much popular.
Phantom Fx
Phantom Fx is a leading Vfx company and had created Vfx for movies like Michel Bays Transformers Franchise.
In this movie Transformers Franchise it has created marvellous transformation of robots into cars.
It has worked in some other movies like The Avengers, The Curious Case of Benjamin Button, Ghost Busters.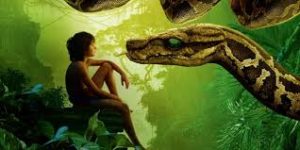 Prana Studio
Prana Studio in Mumbai India is one of the most famous studios in India.
The VFX in the movie Game of Throne was made by Prana Studio.
There is a sequence of a majestic fire breathing lion.
These visual effect is created by our Indian visual effect artist.
Highly skilled visual effect artist effectively designs visual effects for movies.

MPC
MCP studio is located in Bangalore.
Since its inception it has created visual effects in movies like Xmen, duties of future past, Godzilla, Gaurdians of Galaxy, Cindrella, and Martin.
Prime Focus
It is India's largest independant media house. This company was established by Namit Malhotra.
It has its offices in Goa , Bangalore, Hydrabad, Kolkata, London, Toronto , Vancouver.
The company has invented new technologies like View- DTM, Hybrid cloud technology.
It is one of the first company that converted a 2d movie into a 3d version of it.
Avatar is one of the most expensive movie ever made by Indian vfx studios Prime Focus with budget of the movie was Rs1,100 crore.
It was a extraordinary movie in terms of visual effect.
More than 200 VFX shots are made by Indian Prime Focus company.
The company has worked in several movies like Beauty and The Beast, Transformers, The Last Knight, Kong : the skull Island and gravity.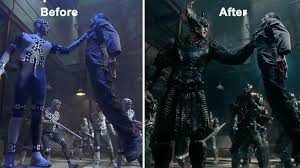 It is the worlds largest independant and media service powerhouse.
Famous movie like Gravity, Intersteller, Shrek, Tron and Legacy 's visual effects are made by this production house.
Prime Focus has win Oscar for visual effect in 2013 for the film Gavity.
The team again got Oscar for visual effect in 2015 for the film Christopher Nolan "Interstellar''.
It has received Oscar nomination for the film Tree of life, X men, First Class, Harry Porter, Deathly Hallows Part 2, Transformers Dark of the Moon, and Hugo.
India is now the hub of famous VFX studios in the world.
Sarvortarzan
Sarvortarzan is one of the top VFX studios in India.
It had worked with many small budget as well as high budget films.
One of the film produced by Sarvartarzan is Dabang Sanskar.
Reliance Media Works
It is one of the prestigious studio in India.
It is located in Communication Centre, Film City , Complex, Goregaon Mumbai.
It has its global presence in 78 cities in Uk and US.
The company provides facilities of media and film motion picture processing and Di, and film restoration of Audio and Image enhancing.
It also has facility of 3d digital Mastering, Studio and equipment, Visual equipment renting, Visual Effect animation, Broadcast, TVC and Post production and feature film.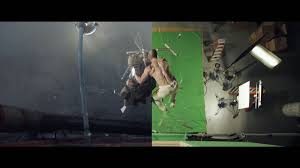 Reliance Media also works in the name of Big Synergy Media Limited, Reliance Media works to produce television content.
The company works on all areas and stages of Visual Fx development from conceptualization, Look development, onset supervision, and compositing.
Tata Ellixis
It is another company located in Bangalore which specializes in visual effects and had expertise in various fields.
Tata Ellixis is mainly a technologically sound studio , highly capable of delivering great quality visual effect.
The services generally provided by this studio is particle effect, atmospheric effect, compositing, wire removals, color corrections, rotoscope, matte cutting, logos and titles, concept design.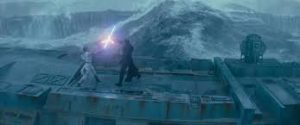 Red Chilies VFX
Red Chilies VFX this organization's founder was Shah Rukh Khan. The company is located in Mumbai were the king of Bollywood lives.
It is a world class studio which works internationally.
It is well equipped with the high technology and has an experience of more than twelve years.
The movies produced from here won great awards like Filmfare award, Special Jury Award, IIFA Award.
Many Hollywood film like Hercules, Genghis Khan 's Vfx were done from here.
The famous Hindi movie Ra One was made from here.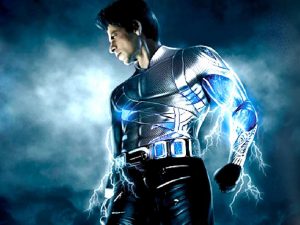 Pixel Digital Studios
This studio is also located in Mumbai.
It is a place where there are many experts who are very much talented in this particular VFX field.
This studio provides service in VFX, like Set extension ,visual supervision, keying, compositing, matchmaking, wire removal , rotoscoping.
This studio specializes in high quality 3d video works on conceptualization, its manifestation.
It has worked in several well known films like Sanamre, Raaz Robot, Hate Story 3 etc.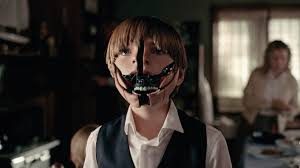 So India can rightly be regarded as a VFX hub with many VFX studios
making a mark in global cinema.
Rising no of VFX studios has also created a requirement for well skilled VFX artist .
As a whole VFX is a good career option for aspiring students who are interested in the said field.
If you want to know more about our VFX Courses Call For Expert Advise @9836321595
Click Here and Register for free counseling.