One of the widely used terms in filmmaking is visual effect & special effect.
Nowdays people are interested in science fiction and animated movies movie makers   prefer to expertise in this field.
So to make the movie realistic filmmakers use both special effect and visual effect.
People sometimes are of the opinion special effect and visual effect as the same thing.
But actually there is a great difference between visual effect and special effect.
Special Effects are illusions or visual tricks used in theatre, film, television, to stimulate the events in a story.
Special effects are traditionally divided into categories of mechanical and optical effect.
Visual effects generally denotes to post-production while "special effect" refers to mechanical and optical effects.
So to be precise special effects are applied on the set during production, visual effect in post production.
Such in the movie "Mere Brother Ki dulhaniya" the movie was actually shot in set but it appeared to the audience as airport.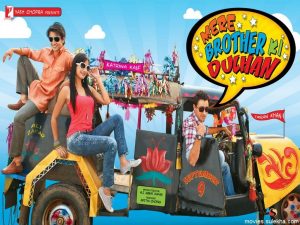 Special Effects occur in reality in a physical a substantial way to make a scene natural and spontaneous.
Special Effects is actually created by makeup artist, by using make ups.
Visual effect is created by the animator using software by using computer graphic imagery.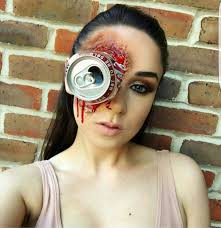 Many people are of the opinion that in the era of visual effect the idea of special effect doesn't have much importance.
But in the reel world special effect still exists.
When an actor lives in real explosion or runs through a real forest in flames, his or her acting skill enhances.
This sort of natural acting by the protagonist couldn't be achieved by using visual effect.
In the movie the burning train special effect was used to show the actual scene of fire.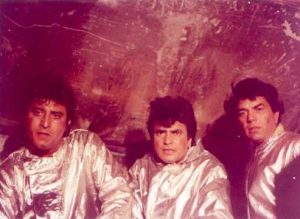 Special Effect has some limitations.
But visual effect doesn't have much limitation.
Visual effect had successfully taken the audience to the fantasy world that could never had been achieved.
On the othr side Special Effects alone such as in the movie " Ratatouille" a rat speaking and behaving as a human being, create immense impact.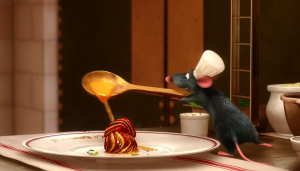 Visual effects are cheaper than Special Effects.
In Special Effect a producer spends lot of money to create the realistic set.
But in visual effect realistic film footage is created with the help of animation software that makes it cheaper.
Special Effect is parent form of all the effects that is sound and visual effects.
Whereas visual effect only applies to effects that could only be visualized by the audience.
Special effect is created by artificial makeup which look realistic, but its expensive impractical, time consuming and also a laborious job which requires a lot of manpower.
On the other hand visual effect doesn't require much manpower at all .
Only engaging a fulltime animator or a team of animator is enough.
Special Effect is created with the help of artificial sets.
A scene of earthquake or volcano eruption or anything like building collapse is created erecting artificial establishment's .
This things might sometimes become dangerous during shooting.
While shooting a film protagonist, director, filmmaker, all remains in the set.
If anything collapses one might get injured.
Fire scenes created by special effect might be dangerous sometimes as anybody could be injured by fire.
Sanjay Khan suffered burns while shooting for the serial The Sword Of Tipu Sultan.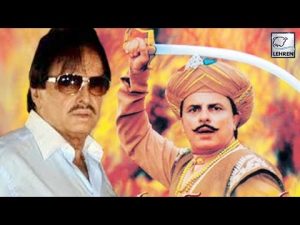 Nowadays in movies special effect doesn't work alone.
Both special effect and visual effects are merged together to reach high level of perfection.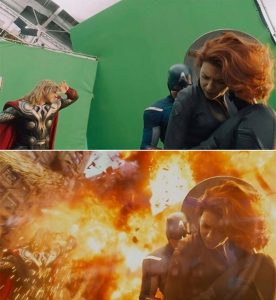 Though visual effect and special effect are merged together in a movie but sometimes visual effect might not be as realistic as it could have been created by special effect.
Sometimes people might get not get the real feeling by computer generated imagery.
Special effects are designed by art directors or special effect artist but for creating a stage he will have to depend on skilled and unskilled labour that may not have any artistic excellence that is generally expected from artist.
Visual effects are created by totally by animators, who have high level of skill and artistic experience.
Though special effect has some limitations in movies that visual effect doesn't have but special effect is widely used in theatres operas though nowadays people doesn't have much attachment to these form of art.
A SFX Makeup artist is the individual behind a character we see in a movie.
A very hectic pre-preparation time to create moulds and sculpts, long working hours monotonous work is required to become a special effect makeup artist.
A person needs to have a diploma or certificate in professional makeup to become a special effect makeup artist.
Special effect set artists makes miniature model of the building, structure, mountain, forest to create a scene.
So to become a special effect artist one need to be very much creative and he or she should have artistic excellence and also man management capability as for creating temporary structures one needs to be cautious of safety measures for the protagonists and other crew members.
So to be precise one doesn't need any formal or professional degree to become a special effect artist.
But there are some makeup artistry and movie set designing courses one can undergo to become a special effect artist.
On the other hand VFX needs to be an animator, they need to do certain diploma courses in animation such as diploma in 3D Animation and VFX, diploma in VFX.
A SFX artist may earn a salary of approx Rs 40,000 per month on an average.
It is seen that a career in Special Effect Makeup artistry is quite fulfilling for candidates who have zeal to create imaginative things.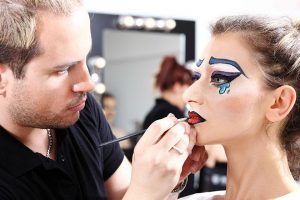 While the remuneration of a VFX artist in our country depends on the potential of the artist.
An animator may earn Rs 250,000 per year.
But his excellence may help him or her to earn more.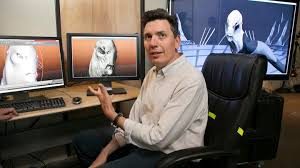 As a whole in the current scenario in entertainment industry in India the need for a VFX artist is much more than the need for a SFX artist.
A movie could be very nicely created with the help animation and VFX avoiding extra cost and man-management.
People prefer to watch movies, they doesn't have much preference to theatres and operas.
So there is much preference for VFX artist now days.
SFX and VFX are two different methods of transmitting realistic effects in movies.
Without comparing them today's directors have combined them achieve high level of realistic excellence in movies.
Do share your comments about what do you feel is more promising in todays era SFX or VFX.