Today we are going to discuss about different types of 2D software and its implementation.
2D software allows the artist to create character movement in two-dimensional space.
A 2D animated character can move up, down, left and right but cannot move toward or away from the viewer.
Animation can teach, entertain and inspire the audience.
Presently Animation Industry depends on the skilled and highly specialised workforce to undertake massive 2D animation projects.
Modern 2D animators don't use paper and pencil anymore to create animated features in the Audio-Visual medium.
2D animation has become fully digital now days and uses cutting edge technology to create the breathtaking detail and artistic fidelity that we have already witnessed in our modern films.
Few digital tools developed for 2D animators are highly specialised to perform one function while others offer almost everything you need for creating a full-length animation right from your Personal Computer (PC).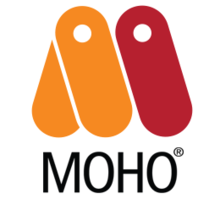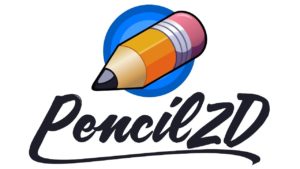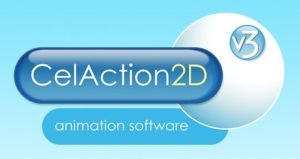 The following are the 2D software available in the market-
CelAction2D
CelAction2D is the professional software for films, TV series and commercials.
It represents the state-of-the-art in high quality, high volume production.
Moho
Moho is the vector-based animation software distributed by Smith Micro Software.
This software comes in two different versions, Moho Debut and Moho Pro.
Pencil2D
Pencil2D software is the free and open-source 2D animation software available for Windows, Mac OS and Linux.
Pencil2D uses a bitmap/vector drawing interface to produce simple 2D graphics and drawings as well as animation.
Toon Boom and Adobe Flash.
Here we will focus on commonly used 2D software which is Toon Boom Harmany and Flash.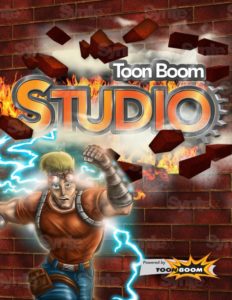 Toon Boom Harmony Software
Toon Boom Harmony is produced by Canadian Software Company Toon Boom Animation, Inc founded in 1994 and based in Montreal, Quebec.
Toon Boom Harmony develops animation and storyboarding software for film, television, web animation, games, mobile devices, training applications and education.
Toon Boom Harmony is used in over 130 Countries and was awarded the Primetime Emmy Award in 2005 and 2012.
Toon Boom purchased the software development business of US Animation Studio in 1996.
In the year 2012 Toon Boom Harmony was acquired by Corus Entertainment.
Toon Boom Harmony 14 is the latest version launched in 2016.
Toon Boom Harmony is affordable for both professionals and amateurs.
Toon Boom contains the tools required to handle cut-out (feature) paperless frame by frame and traditional animation workflows from scanning to compositing and 2D/3D integration.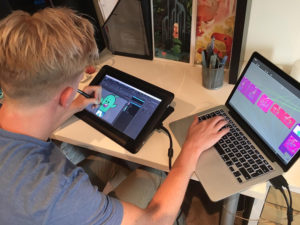 It has toolset like pencil line with textures, deformation tools, morphing, inverse kinematics, particles, built-in-compositor, 3D camera and 2D-3D integration.
Users can draw animation directly into the software using a graphics tablet in case of paperless animation solution.
Harmony has tools for both traditional frame-by-frame animation and "puppet rig" style animation.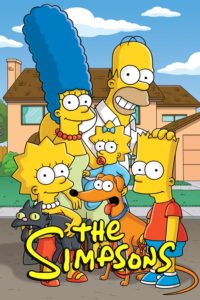 Harmony has been used in the films like The Simpsons, The Princess and the Frog, The Congress, My little Pony: the movie and others.
Harmony Server provides capabilities for teams of animators using Harmony who wants to share files and manage assets from a central database that is located on a server.
Harmony Server includes production controls for managing rendering jobs and coordinating batch scanning of paper drawings.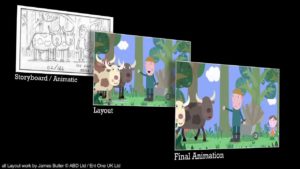 Toon Boom Storyboard Pro software is used in pre-production to create storyboards for a wide variety of project types including 2D and 3D animation, stop motion and live action productions.
Storyboard Pro software contains all the tools required to create storyboards and animatics.
Hence Harmony for all animation tasks, Storyboard Pro for storyboarding and concept visualization and Harmony Server, is meant to help synchronize the works of large studios by acting as a repository for animation assets and storage.

Adobe Flash
Adobe Flash Software is used for production of animations, rich internet applications, desktop applications, mobile applications, mobile games and embedded web browser video players.
Adobe Flash displays text, vector graphics and raster graphics to provide animations, video games and applications.
This software allows streaming of Audio-Video and can capture mouse, keyboard, microphone and camera input.
2D artist can produce Flash graphics and animations using Adobe Animate.
In Early 2000, Flash was widely installed on desktop computers and was commonly used to display interactive web pages, online games and to playback video and audio content.
You Tube used Flash Player in 2005 as a means to display compressed video content on the web.
During 2000 and 2010, many Companies like Nike, Hewlett-Packard, Nokia, Cartoon Network, HBO, Disney and Motorola used Flash-based websites to launch new products or to create interactive company portals.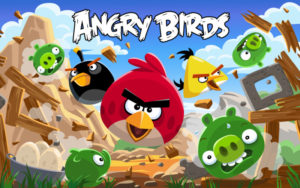 Games developed by Flash software include Angry Birds, Clash of Clans, Farm Ville, Adventure Quest and many others.
Adobe launched various technologies to help build video games including Adobe AIR (to release games for desktop or mobile platforms), Adobe Scout (to improve performance), CrossBridge (to convert C++-based games to run in Flash), and Stage3D (to support GPU-accelerated video games).
Compared with Anime Studio and Toon Boom Animation, Adobe Animate is one of the common animation programs for low-cost 2D television and commercial animation.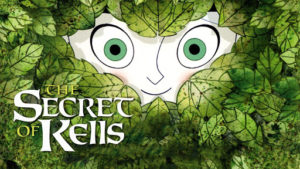 Flash software is used less for feature-length animated films but an Irish film The Secret of Kells (2009) was animated primarily in Adobe Flash and was nominated for Academy Award for Best Animated Feature at the 82nd Academy Awards ceremony.
The End-users can view Flash content via Flash Player (for web browsers), AIR (for desktop or mobile apps) or third-party players such as Scaleform (for video games).
Both Harmony and Adobe Flash are the go-to software for modern-day 2D digital animators due to their low cost and potential shortcuts that are not offered with traditional ink-and-paint animation.
In this blog we tried to give you a brief glimpse of the different types of 2D software that are used to create wonderful animations in the Multimedia platform.
You can too unleash your imagination and build interesting and funny characters with Maac Kolkata storyboards in the 2D platform and for that you need proper knowledge and skill about the 2D software.
Call us to learn 2d animation technique @9836321595.