In today's blog we will look into latest trends of 2D & 3D animation in 2021.
From the time of its origin animation has witnessed many innovations and competitions.
This year Animation Studios are focussing on embracing the technological advancements to meet various industry demands.
With unique creative ideas and effort; animation industry has raised its standard to excellence over the years.
2021 is going to be a great year with lots of animated storytelling, bold colours, textures, glow, live-action and many more.
2D or two dimensional character animation in X axis and Y axis is still significant in current scenario whereas 3D or three dimensional animation which included depth along with length and breadth is very popular now.
For impressive visual result animation world is combining both 2D & 3D technique in this year.
Superior quality animations are indispensable in advertising, business and entertainment sector.
Let's get an insight into the latest animation trends of 2021.
FUTURISTIC AND LIVELY 3D STYLE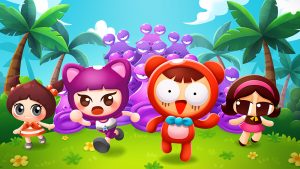 Worldwide animation studios have created marvellous 3D character models till date for movies, television series and advertising.
Depth in 3dimentional animation makes the visual more close to reality.
New age animators are coming up with surprising elements in 3D style like simplicity, rounded shapes, purity and other features.
3D animators are focussing on creating simple characters with geometric shapes in more authentic way.
In 2021 Mother Nature is the trend in 3D style; nature inspired elements will find place in the animation.
3D visuals with motions look more realistic which is why 3D cartoon series and video games have great demand among young generation.
TIGHT COLOUR PALETTE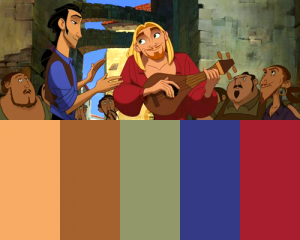 Restricted colour palette is another trend of 2D & 3D animation in this year.
Animators will be telling bright animated visual stories using only few primary colours instead of rich palette with lot of semi-tones.
Restricted colour palette has become one of the hottest digital illustration trends.
With limited primary colours the animation looks sophisticated and uncomplicated.
For an animation artist it is challenging to use limited colours to reveal the mood and character of the illustration; such animations often provide feelings of nostalgia.
THIN LINE ANIMATION 2D & 3D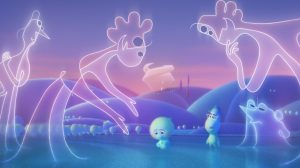 The above still image is from the recent movie Soul (2020) by Pixar animation studios where line animations have been used.
Here we can see thin line figures performing actions smoothly and delivering emotions wonderfully.
This year artists will create more and more animations which will look like hand-drawn line pictures and this line animation in 2d & 3d is going to be popular trend in 2021.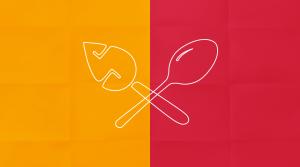 Line animations are making their mark in business and advertising world because through animated lines ideas and messages can be delivered quickly and easily to the customers.
Above image shows brand Swiggy and Zomato in simple line forms.
BLENDING ANIMATION AND LIVE-ACTION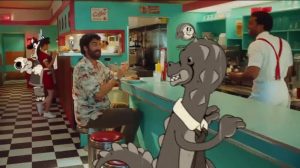 The above image from Progressive Small Business Insurance Commercial shows how animated characters in form of animals and other objects can be inserted into live-action shots to make the scene more interesting.
Mixing Live-action and animation can make the visual more colourful, livelier and bolder after all 2D & 3D animation should be attractive and exciting.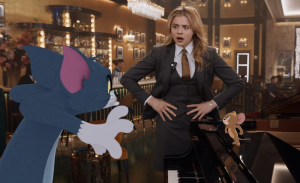 Lots of Hollywood movies have used this blending technique of live-action and animation for the entertainment purpose in the past years.
Latest 2021 film Tom and Jerry is the fresh example of this trend.
More music videos, movies, fashion commercials and advertising will use this trend this year.
ADDING TEXTURE FOR REALISM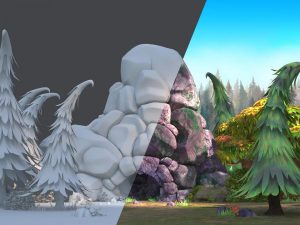 Texture adds realism to the illustration that is why creating interesting texture is an important trend of 2021 in animation.
Texture can add depth to the character and can evoke feelings in observer.
The animated object suppose a tree will look more real if its body texture matches with the real tree.
DON'T IGNORE POWER OF SOUND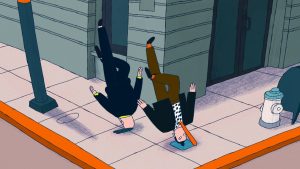 AWKWARD is a short film about social awkwardness made in 2020 where only dynamic music and sound effects has been used.
Solid good quality sound track is very important in animation because sound can enhance the storyline.
In animated storytelling sound effects of glass shattering or bird chirping helps the audience to be associated with the scenes immediately.
In case of horror scenes sound plays a key role in conveying fearful situations.
UNUSUAL CHARACTERS AND ILLUSTRATION STYLES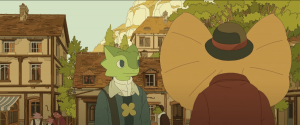 COLZA is 2020 animated short film where the protagonist is a unique young Lizard and the plot illustrations are very different and attractive.
In 2021 animation trend is going to be marked by strange, unique characters and versatile illustration styles.
CHARACTERS WITH REALISTIC EXPRESSIONS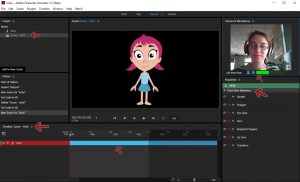 Nowadays Animators are busy in achieving realistic facial expressions of the characters in 2D and 3D animation platforms.
Adobe Character Animator is wonderful software which uses facial tracking; that means it can translate animator's facial movements onto a cartoon character's face of any style.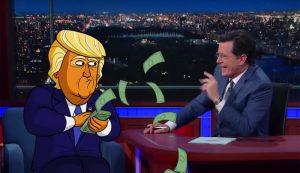 The above cartoon image of Donald Trump in the American night talk show called LATE SHOW With Stephen Colbert is a good example where cartoons have realistic facial expressions.
Lifelike facial expressions and mixing live-action and animation are the top trends of 2021.
GLOW AND SHINE EFFECTS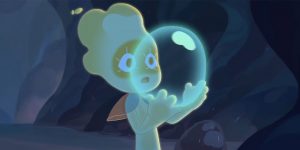 This year modern eye-catching visual effects like Camera Lens Effects, Shine and Glow Effects and Light Leaks are going to be added in animation videos.
Animation videos with supreme quality visual effects have always made impressions on viewers.
STORYTELLING THROUGH ANIMATION AND RETRO ANIMATION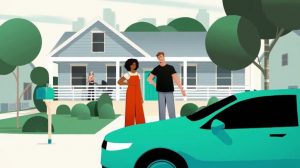 Retro texture, comic-book styles are coming back in animation world this year.
Use of primary colours and genuine textures are highlighting the animated scenes.
Storytelling is the most important ingredient of any animation whether 2D & 3D.
Animation filmmakers can create impression on their audiences through well-crafted narrative and characters.
Therefore year 2021 is going to be exciting for those who are in Media and Entertainment Industry; with all new animation trends the viewing process will be thrilling no doubt.
MAAC Institute of Kolkata offers advanced courses on 2D & 3D Animation and creates job-ready professionals who will be recruited by animation studios.
MAAC has already introduced new techniques like 'Online Varsity' and other to reach out to its student in this pandemic time.
Join any of our MAAC Centres to learn modern trends of 2D & 3D Animation.