In the present era, there are many fascinating reasons for people to play video games.
As a result of the improvement in software and technology, the video games of today are rising up to a highly realistic level.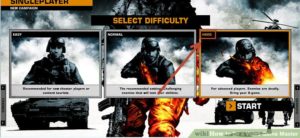 Building a good team, effective planning, and incorporating visual effects in three-dimensional forms have become crucial in a game development studio.
Contrary to movies that have remarkable 3D effects, it is the assistance of the gamer that is needed.
Not just passive viewing, but active participation of the gamer is intended at its core.
It is quite common that video games are more thrilling considering the fact that they not only entertain us visually but also the characters within the game can be controlled strategically by the gamer.
Corporal adventures and actual challenges are hard to acquire by ordinary people who spend their regular schedules working strongly.
Neither they are able to play sports nor can they refresh their mind doing extra-curricular activities.
Video gaming can be a mode of refreshment helping people to break out of the boredom of typical nine-to-five jobs.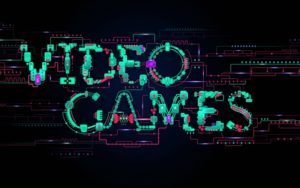 What are Visual Effects: Work of Imagination
Freedom serves a storytelling purpose for filmmakers, game designers, writers, and directors.
Since communication developed humans have been telling stories freely.
During ancient times, oral and written storytelling can cover everything imaginable.
A writer has complete freedom to do anything with their main character turn into a giant cockroach.
Similarly, game makers have the freedom to implement planned strategy and method to make their products attractive and reliable.
With the advent of special effects came visual effects. And from then started its journey towards core gaming and filmmaking.
Even though most visual effects work is completed during the post-production, it is carefully planned and choreographed in pre-production as well as in production.
With the use of multiple tools and technologies such as graphic design, modelling, Animation visual effects are initially executed in Post-Production.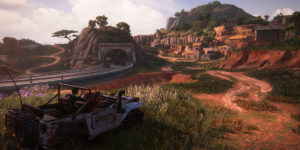 Types of Visual Effects
Visual effects have been the fundamental part of video games.
The planning of visual effects is the preference of the graphic characteristics of the project, where the activity of a video game studio outstrips the design of effective mechanics.
It reveals space for the establishment of a visual identity that should reflect the objectives of the project at the break of the day.
Visual effects may be categorized into four categories:
Matte paintings and stills: This paintings or photographs are traditional which help in background plates for 3D characters, digital sets, backgrounds and particle effects.
Digital effects: This is the diversified processes with the help of which imagery is created from photographic assets.
The process is done with the amalgamation of still photography and computer-generated imagery (CGI) to create environments in digital effects.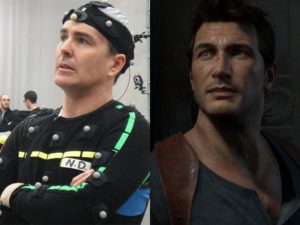 Motion Capture or Mo-Cap: It is another branch of visual effects.
It is the method of recording the movements of objects and people in digital media.
In a period of Mo-Cap, the topic whose motion is being captured is recorded and sampled many times per second by different scanners placed all over the environment.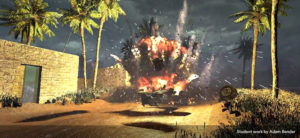 Visual Effects and its Uses
Visual effects have been used in various fields almost from the beginning of movies.
In the early 1900's Méliès used visual effects broadly during this time. Since the visual effects have been used frequently and not just for special purposes.
Visual effects continued to develop and administer sights not viable to actually film.
But visual effects are followed by certain restrictions.
The movement of the camera and other refrains were simply owing to the limits of the technology at that time.
The advent of digital and computer graphics has been beneficial as tools for special visual effects.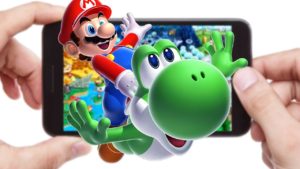 It has made possible to the artists of having full control over their images in a way not possible before.
These are summed up in their toolbox of previous techniques including models when desired.
Many features come under the range of visual effects in video games like creating virtual shots, adding characters, adding objects or props, adding eye effects, removing the wig and specialized speed changes.
With the help of special visual effects, one can hide their rigs if required and expand and embellish what they are able to administer.
The special effects teamwork with the designer and the game planner to expand the sets that are built or builds sets that would be impossible to build for real.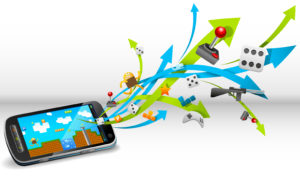 Now it is time to look after the major reasons why visual effects occupy the maximum area in video games:
Firstly, it is economical than the alternative. It appears to us expensive but in reality, it is low-cost and effective than the other means.
It proffers more explicit control.
After all, time is much crucial onset and the game director may desire to have exact control to precisely change it later. For this, visual effects may be the right option.
Talking dragons, floating spaceships, falling burgers, flying mice and shooting lasers are not very easy things to acquire.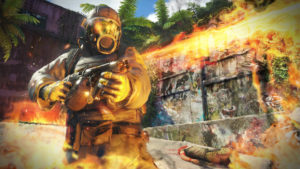 Visual effects have made it possible to create such pictorial depictions through its innovative ways.
In order to keep in mind visual effects models, surroundings have to be created from scratch core.
It is not affordable to build a castle to shoot games.
We have to build and paint everything from scratch to serve the video game purpose.
During the movement of characters or creatures, we have to ensure that their feet touch the ground without going into the ground or floating above it.
Many of the things are taken for granted in live action has to be worked out in great detail in visual effects.
As for example, Game of Thrones and other fantasy and science fiction television programs show the utility of visual effects in video games.
Other regular shows like Boardwalk Empire, Breaking Bad, and Bones etc all have used visual effects.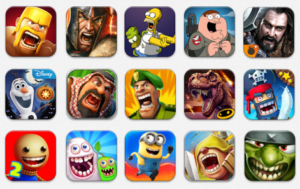 Therefore, if you are willing to learn about vfx and Animation and about how you can transform your imagination into reality join MAAC Kolkata today.
If you have the will to create and imagine anything MAAC Kolkata is the right place for you.
Hurry join us.