There are lot of career opportunities in animation industry.One of the most creative and interesting among them is ''voiceover''.
It is really interesting that how a person could make a character so much interesting that it leaves a permanent impact in ones mind.
In this era of voice acting only doing specialization in one kind of voice over is not enough.
In order to become a good voice over performer in animation industry one need to gain expertise in the below mentioned said fields-
One need to practise reading long form of narration that helps in increasing the skill of stamina reading, and character split.One should practise reading sample scripts.
A voice over performer should try to understand the script rather than simply reading it.
According to famous voice over actor Anatol a creative mind is essential to become a great voice over artist.
Successful voice over artists in animation industry take into account different elements of a character and filter them in their mind.
After making a thorough research in their head and at last they finalise which character suits them the best.
They also do research on famous voice over performances on product company research, script pronunciation or how a character will speak or react in a particular situation.
There are various well known voice over performances by different actors.
Some of them are discussed below-
Disney's movie Aladdin became so much popular only because of the voice over performances of Robin William.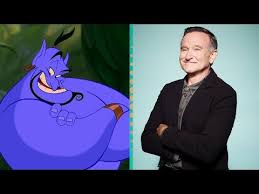 Robin William was an extremely popular actor. He was an extremely busy actor.His earlier movies became too much famous only because of him.
But he was worried that the character of mischievous and golden minded character Genie in Aladdin for which he was paid 75,000 dollar would overshadow the movies for which he was paid handsomely.
Robin William make an unusual deal with Disney that his name shouldnt feature in advertising or promotion of the movie.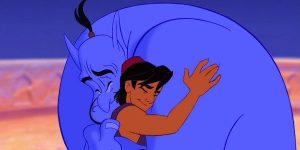 He was also of the opinion that the Genie character shouldnt take 25% of the movie poster.
Generally actors want to draw as much attention to their movie characters .
But in this case Robin William was totally different.He never wanted the audience to focus much on Aladiin. William as active presence in the film Aladdin.
American Animation film can roughly be divided into two ages roughly pre Aladdin and post Aladdin.
The name of the actor Robert William became synonymous to Aladdin.
William marvellously played the role of Genie in the film Aladdin.
Robert William has the experience of playing well known characters some of them specific people and some of them broad archytypes.
The relationship with Genie and Aladdin was sweet and tender and that became only because of the way William portrayed the role.
The film Aladdin in animation industry owes much of its success to Robin William.
Jeremy Irons in the Lion King- Jeremy Irons gave the voice over of famous movie the of the villainous lion "Scar'' become very popular in animation industry.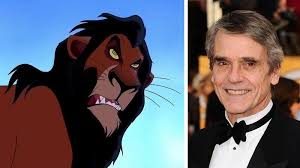 Jeremy Irons voice over was the ideal voice for any sophisticated villiain in animation industry.
One of the most remarkable moment in Disneys The Lion King was when Scar while singing the song "Be Prepared '' reveals his plan to murder Mufasa.
But in the song ''Be Prepared'' Jeremy developed voice congestion.
So the producers ask Jim Cumming to come and replace Mr Iron.So the song was sung by Jim Cumming.
Though all through it was one of marvellous performance by both Jeremy Jones and Jim Cumming.
Steve Carell performance in the movie '' Despicable Me ''- Steve Carell once revealed how he gave the voice over of Felonious Gru in the movie Despicable Me movie.
He voiced the character of villain turned hero turned villain again made us laugh .
In this movie Steve not only voiced the character of Gru but also doubled his duty by voicing Dru.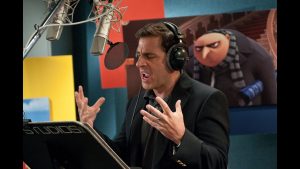 According to the opinion of the actor his children are responsible for his success in voicing the character of Felonious Gru.
He said he tried a few on his kids and that made his kids laugh.
This Russian accent skilfully matched the personality of criminal mastermind turned hero perfectly.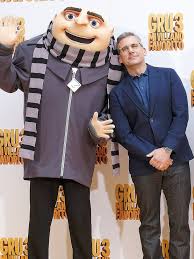 Pierre Coffin- Pierre Coffin is a French man who directed the movie Minions.
He infact give voice over to the protagonist of the movie golfy spiky haired Kevin, one eyed Stuart and infantile Bob.
The Minions appeal owes to a great extent to the voice over of Pierre Coffin.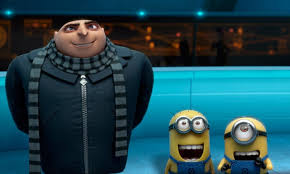 Ellen Degeneres, Finding Nemo & finding Dory- Ellen Degenres delivered the voice and humorous timing for Dory the bright blue fish who had a loss of memory.
Dory's way of taking and optimism had an emotional impact in the mind of the audience.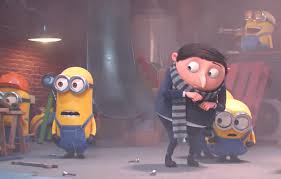 Tom Hanks Toy Story- Tom Hanks voiced the character of Woody , the leader of Andys bedroom.
He has been regarded as the best voice over artist for Pixar till date.
Tom Hanks revealed that whenever he didn't have the time to do the voice over his younger brother Jim was called for the job.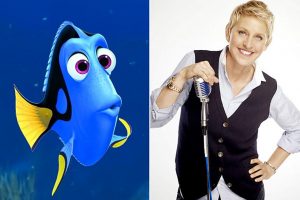 Mark Hamill , Batman The Killing Joke- Unarguably the best Joker voice over for Disney comedy animated movie was that of a Mark Hamill.
Mark Hamill was voicing The Joker for various Dc animated Tv shows video games .
But at first he was reluctant to voice the animated adaption of 1988 classic ''Batman ; the Killing Joke''. But later agreed to voice the villain in the film.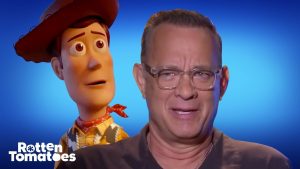 In this movie Hamil's character has equal part madness, silliness, quick modulation of voice from high pitch to low pitch and mad laughters which potrayed the jokers character exactly as it was in the comics.
Johnny Depp ,Rango- Rango , was an eccentric and intelligent chameleon .
Johnny Deep voiced the character of Rango in the movie Rango.
It was very much interesting to watch how Johnny Depp changes his voice modulation in the film from a brave voice to a coward voice.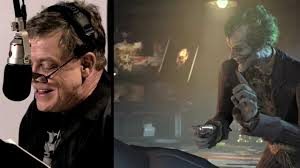 Jack Black, Kungfu Panda movie franchise- Jack Black gave a wonderful of an overweight and slow Panda who later became Dragon Warrior.
Black made justice to this role and he became indispensible in the movie and animation industry.
Amy Poehler, Inside out- Amy Poehler performance in Inside out was very much worthful as she has done most of the dialogues in the movie.
Her marvellous voice turned the character of ''Joy'' into the heroine of the movie.

There are several other voice over performance by renowned Hollywood and animation industry which has created a marvellous impact in the animation movie world.
So indeed a good voice in animation industry bring success to the movie and a bad voice over might bring it down.