Today in this blog we will talk about 10 best web series to watch during lockdown.
The nationwide lockdown has restricted people to their homes during this corona-virus pandemic but to break the boredom OTT platform has come up with many new web series to keep the audiences busy.
OTT Platforms like Netflix, Amazon Prime Video, Disney+Hotstar, Zee5 are the most popular streaming services that have come up with new thrilling stories to entertain viewers.
One can watch these web series at anytime from the comfort of their homes only by subscribing to these online streaming services.
These web series are in the 'episodic form' and can be watched on range of devices like desktop, laptop, tablet and smart phone.
Let's have a look on the latest engrossing web series that won the heart of spectators by receiving millions of views.
PANCHAYAT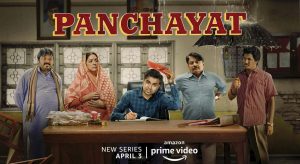 Comedy-drama web series PANCHAYAT released on April 2020 is created by TVF (The Viral Fever) Production Company for Amazon Prime Video. It is a delightful piece of life series that has captured the essence of rural India authentically.
This series casts Jitendra Kumar, Raghbir Yadav, Neena Gupta, Chandan Roy and Biswapati Sarkar in the main roles.
The plot of the story is about the life of engineering graduate who joins as a Panchayat Secretary in a remote village Phulera of Uttar Pradesh due to shortage of better job options.
This eight-episode long rural drama series was shot in a real Panchayat office in Madhya Pradesh.
Each episode brings new day to day rural challenges for Abhishek Tripathi (Jitendra Kumar) which he has to solve whether willingly or unwillingly.
We as an audience see life in Phulera through Abhishek Tripathi's eyes as rustic, monotonous and idle.
AARYA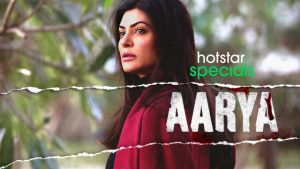 Aarya is crime web series on Disney+Hotstar platform under the banner Ram Madhvani Films which stars super attractive Sushmita Sen and Chandrachur Singh in the lead role.
The storyline is about Aarya Sareen (Sushmita Sen) an independent woman who joins the mafia gang to take revenge of her husband's murder and thus protects her family.
Released on June 2020 Aarya shows how a loving and caring mother can become ferocious tigress if her family is in danger.
SHADOW AND BONE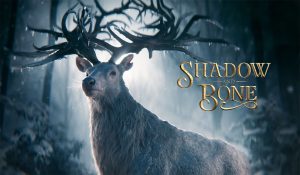 Netflix's American Fantasy Shadow and Bone developed by Eric Heisserer is based on Grisha Trilogy by author Leigh Bardugo and released on April 2021.
Here is this series the orphan mapmaker Alina Starkov (Jessie Mei Li) discovers her extraordinary power to fight against carnivorous creatures Volcra and sets her country free from darkness.
This amazing action-thriller web series has striking visual effects which shows gorgeous world; Shadow and Bone is a visual treat and it is winning the heart of viewers no doubt.
JAMTARA: SABKA NUMBER AYEGA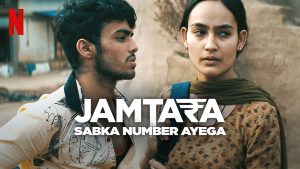 Jamtara: Sabka Number Ayega is based on Indian crime drama created for Netflix released on January 2020.
Based on true events, Jamtara: Sabka Number Ayega revolves around the phishing operations at Jamtara district in the state of Jharkhand.
It shows how young and juvenile local goons make phone calls to different people and asks them their bank details to steal money from their accounts.
JURASSIC WORLD CAMP CRETACEOUS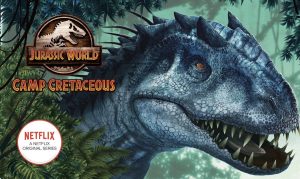 Jurassic World Camp Cretaceous is a Netflix original animated series released in September 2020.
This absolute thrilling web series tells the story about six teenagers who are invited to attend a state-of-the-art adventure camp on Isla Nublar but suddenly faces danger when dinosaurs break out of their habitat.
Based on the novel Jurassic Park and developed by American producer Zack Stentz; Jurassic World Camp Cretaceous has realistic 3D human character in 3d model and impressively rendered dangerous dinosaur Carnotaurus.
MENTALHOOD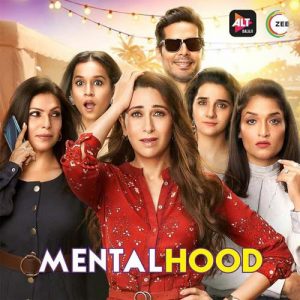 This Karishma Kapoor debut web series is produced by Rupali Guha for the online streaming platform Zee5 and ALTBalaji.
Released on March 2020 Mentalhood has well-known star casts like Sanjay Suri, Shruti Seth, Tillotama Shome, Sandhya Mridul and Dino Morea and Shilpa Shukla.
The plot of Mentalhood tells that motherhood is not that easy; it explores the multitasking nature of different types of mothers and their best ways of upbringing their children.
BOMBAY BEGUMS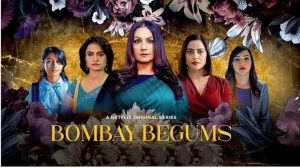 Bombay Begums is all about new age corporate women directed by Alankrita Shrivastava and Bornila Chatterjee for Netflix.
Released in March 2021 this web series portrays Pooja Bhatt as a powerful corporate queen who is ambitious and works hard to maintain her professional designation and dignity
THE SERPENT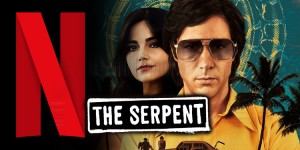 Crime drama The Serpent is based on true incidents of serial killer Charles Sobhraj who used to murder young tourists during 1975-2000 in South Asia.
French actor Tahar Rahim is in the main role of this web series and he portrays the role of Gem dealer who makes friendship with young backpackers and later robs and murders them.
The Serpent is Netflix original series which began streaming in April 2021.
Superb realistic character appearances and the 1970s visual ambience will definitely win the heart of its viewers.
PAATAL LOK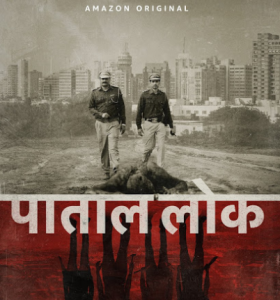 Amazon Prime Video Paatal Lok (May 2020) has already received eight nominations at the Filmfare OTT Awards and won five awards in the criteria of Best Actor, Best Series, Best Original Story, Best Screenplay and Best Direction.
This shows a Delhi cop Hathiram Chowdhary (Jaideep Ahlawat) who gets the chance to investigate a high-profile case about fake assassination of a TV journalist named Sanjeev Mehra and during this investigation some unwanted truth comes up. 
LUPIN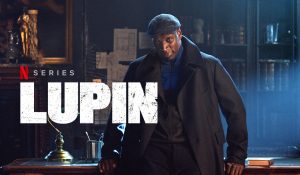 Netflix's Lupin is a French mystery thrilling drama series released in 2021 January.
French actor and comedian Omar Sy is in the lead role of Assane Diop, a man who is inspired by the master thief Arsène Lupin a character from early 1900s.
Assane Diop sets out to take revenge from wealthy and powerful Pellegrini Family who blamed Assane's father for the theft of an expensive diamond necklace.
Lupin series is a big hit on Netflix platform and it has been watched by millions of viewers worldwide.
The list of exciting web series doesn't ends here; there is more to come in the near future.
Web series are excellent entertainment source during this hard time of lockdown where one can watch any series of their choice through streaming method from anywhere.
Aspiring students who dreams to become future filmmakers for OTT Platforms can contact our MAAC Centre because here in MAAC we teach our students digital filmmaking course at affordable cost.