You ever feel like taking a single day off means falling behind in the constant race towards progress? While that might be a bit of an exaggeration, there's no denying that industries are developing extremely fast today. In this online era we will give our readers updates of the most popular animation magazines which are available for online reading.
The driving force behind this growth is the rapid progress in technology, especially computer hardware and software. Of course, the impact of this is keenly felt in the field of animation, computer graphics and media.
For reference, let's take a look at the Arkham series of Batman games. Albert Feliu, lead character artist for Arkham Knight (which is for Playstation 4, XBox One and Windows PC), said that a single character model in the game could contain the same amount of polygons used to render the entirety of the environment in Arkham Asylum.
The gap between the release of the two games was six years. In six years, technology had advanced this far, and of course, artists had to advance to keep up and utilize what was available to the fullest.
For the prospective animator or 3d modeler, or anyone interested in this field, then, one of the key tasks is to constantly stay aware of the latest news and developments in this world.
Fortunately, there are a number of excellent online sources that enable one to do so. Here, we'll be covering some of the best and most widely favored ones.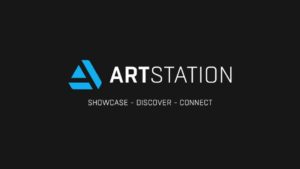 ArstStation: Steadily gaining popularity through its constant and superb quality content, ArtStation is a platform for artists in the games, film, media and entertainment industry to showcase their art and skills.
Providing a means to showcase one's portfolios and discover others' art, it also has its own magazine, which has detailed tutorials on modeling and sculpting, digital painting, drawing, as well as visual effects and animation.
ArtStation is composed of a community of industry professionals as well as some of the best students in the world, making these tutorials both informative and up to date with the industry's latest developments.
In addition, it also has artists' portfolios so that one can experience and be inspired by them.
It also has a news section which should keep you in the loop on all the things you need to know about industry happenings.
Finally, it even provides job opportunities straight from some of the absolute best companies in the world, such as Ubisoft and CD Projekt Red.
As if all this weren't enough, it even gives valuable advice and tips to those making their portfolios or planning to apply for jobs.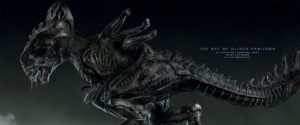 Animation World Network: The largest publishing group in the field of animation on the internet, it provides relevant and useful information to readers from over 151 countries!
Providing information on all aspects of animation, it covers a range of topics, and is available in both digital and physical form.

A prolific content provider, it posts around 25 times per week, ensuring that you'll definitely get plenty of information about the industry.
3. Cartoon Brew:

Everyday since 2004, Cartoon Brew has produced quality content, bringing news, trends and ideas in animation to fans, artists and execs alike.
Notably, the site functions under the editorial presence of Amid Amidi, renowned author and historian.
Cartoon Brew focuses on both computer based animation, including visual effects used in blockbuster movies, as well as traditional hand drawn animation and stop motion, thereby providing vastly varying content.
In addition, it also accepts submissions!
This is becoming an increasingly rare practice in today's day and age, and provides struggling independent artists with an excellent way to build connections and land a deal, or even get some exposure which might eventually lead to a job.
Cartoon Brew also provides opportunities for advertisement to both independent artists and corporate entities.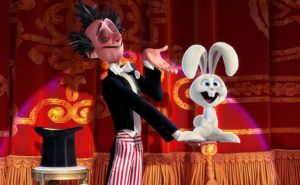 3DTotal

Founded in 1999 as a 3D resource website, it has grown over time into one of best 3d art websites on the Internet.
Today, it offers a myriad of training products, along with an excellent gallery that showcases artists' work, as well as an extremely useful texture library that will give you something to cover your own models with!
It also has a large number of tutorials on varied subjects, making this an excellent site to improve one's skills and knowledge.

And finally, we have our own MAAC blog publication, which is what you're reading right now. As a premier institution for study in the field of animation, VFX and CGI, MAAC offers industry-relevant, career oriented courses.
Essential software's, along with industry practices form part of the course here, ensuring that students are well prepared.
The MAAC blog is a means of providing information on techniques, important technology, as well as tips and tricks to help you take your art to the next level.
From the evolution of Animation film in India, to 3d printing, to 3d Modeling and sculpting, photography, and much else, there's something here for everyone.