The days of getting a degree of engineering and get a job instantly are over. Indian job market has grown exponentially. With the increase in population jobs are getting scarce. Today in our Blog we will discuss the effective ways to crack down  Animation Or Vfx Job Interview.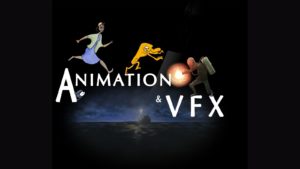 And following one person to the most widely hunted jobs like a flock of sheep are totally unintelligent and a falsely idolized way to be successful and a handsome earner.
Getting to know your passion and deliver your life to something that will provide for you ever after is the only sensible way to be successful both mentally and physically.
As Chinese philosopher Confucius said "Choose a job you love and you will never have to work a day in your life. "
VFX and the world of cinematic effects have out grown its possibilities since the last decade. Great companies have been leading the world to a generation where everything is possible; From the showing new planes across unknown galaxies to new creatures both friendly and dangerous.
VFX has done it all, the world owes a lot to the emergence of VFX. As there has been a victory march to success for VFX on motion pictures and all other departments as advertisements, news, short films, so has the opportunity of jobs spread all across the globe?
Trainees, interns and freelancers they all have fondles with this huge industry.
The number of movies in India using solely VFX to intrigues its audience into the mesmerising world of CGI  has increased steadily from 15 movies from 2000-2009 to 39 movies from 2010-2017 alone  and yes it does take time to produce a movie solely dependent on CGI, be it 3D animation or VFX. And as it is increasing movie numbers the job openings are increasing too. Which is an interesting news for all artists ro show off their unmatched skill in the real world.
Preparing for any job feels like a cut throat affairs for any fresher or even any experienced person. Job interviews have been intense to limit as there has been a struggle to get the job since recent generations. There are different stages where you give interviews, both alone with the authorities or as a Group Discussion with other participant, oh and god help you if u are introvert or socially awkward in front of so many people. So here we are today to ease off that stress and get you ready to crack that job you dreamt of.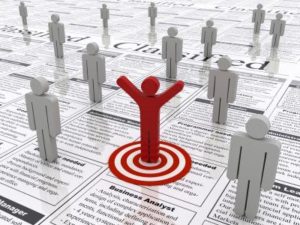 There are some few steps which if you follow is guranteed to help you succeed in a job interview in any firm or studio hiring VFX or animation artist :-
Understanding the job requirement – Now a days people apply for jobs very randomly. Having a job is a necessity, yes; but you have to be prepared and worthy to get that job. Years and months of hard work take into actions to get prepared for the job.think of it as you are a master of Microsoft office but you apply for a job in studio which is only looking for 3D artists, then you are bound to fail the interview, because you are not prepared. You need to be fluent in every software in the field you are aiming to get the job in. For VFX you need to have knowledge in software's like Nuke, Fusion, After Effect, Mocha, Autodesk Max or even Maya many more. For 3D side of the job you need Maya, Max, Mudbox, Zbrush, Photoshop etc. So be prepared to indulge your knowledge rather than diving into the job without knowing anything and hoping to learn while in the job.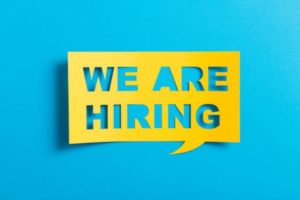 Knowing what you are good at – You can have everything, but certainly not everything at once.for this field of job, you cant be doing everything the production needs, because it would be too much for a single person. So people specialise their preparation into a single aspect of the job, like Modelling & Texturing, Lighting & Compositing, Animation, Rigging, Tracking, Chroma and wire Removal, Matte Painting and numerous divisions. The pipeline of a productions requires every aspect to be equally hard working and deliver the best work. So you need to keep an updated CV ready, would be an added benefit if you have a Show Reel ready. So take time beforehand and decide whole heartedly what you want to do in production.
Making a good Show-reel – A showreel is a short videotape containing examples of an actor's or director's work for showing to potential employers. For ones looking for jobs in tis field of production they have a fairly same but different way of making a showreel where you compile your works to impress your employer. Makuta co-founder Pete draper shared in one workshop how to make a good showreel. He said " 1. Keep your best works in the showreel, 2. Keep it short and to make it interesting make something different, 3. Start your showreel with the best work, and finally 4. Roll out with the credits. In short keep it simple and keep it real but never fabricate .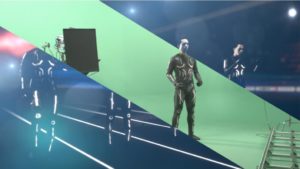 Be honest and respectful to your employers – in and interview its necessary for the employee to be honest. But you should even never argue back with your employers. If they are wrong about something then tell them politely, because no one likes a smart ass. If asked about your salary expectations then never hike up your expectations to wierd values, it might make the employers think you aren't serious about the job and u just changing the job for money. Do research about salary expectations. You could also research what are the probable questions that might be asked to you in the interview, this helps a lot, ask your friends who are currently doing a job in the same field or just look it up in the internet. Also never ditch a company just after getting hired, it sends a tremendous bad impression, and you might even get black listed for this. And at the end of the interview always ask for a feedback and pointers to how you performed, makes the organisation think you are optimistic and okay to accept what they have to say.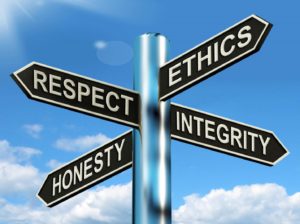 Overcome your fear of rejection – sitting in you room and fearing you will not get the job will never get you the job, if you are even remotely good at something you should be self-confidant and optimistic that you are going to get this job. Lower self-confidence leads to low self-esteem, which intern ruins your working capability which will harm your career. If you dont get one job there are millions of other studios waiting to hire you because entertainment never stops this era. There is always a silver lining. Take pride in what you do and answer with honesty and dedication, because that is how you convince your employer that this job means a lot to you.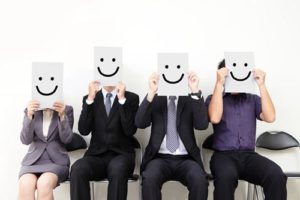 Breathe in and chant this mantra every day to get into shape for your first job interview, because "A journey of a thousand miles begins with one step" – Confusions.