Hello Readers, today through this blog we will take you into the domain of Pixar Animation Studio.
How can we forget the vivid, brilliant and vibrant moving images of the films like Cars, Toy Story, Incredibles, Coco, Finding Nemo and Ratatouille.
For all those stunning Movies the credit goes to none other than Pixar, one of the finest animation studios in the world.
We generally see a hopping desk Lamp with the name Pixar, Luxo Jr. is studio's mascot.
Founder George Lucas was awarded Lifetime Achievement Award by the Venice Film Festival on September 2009.
Pixar Animation Studio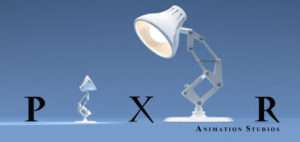 Pixar Animation Studio is based in Emeryville California, currently owned by Walt Disney Company.
This American animation studio started in 1979 when founder George Lucas recruited Edwin Catmull from New York Institute of Technology to head Lucas film's computer Division.
Edwin Catmull contributed in many important developments in computer graphics.
In 1986 Steve Job purchased the Computer Division from George Lucas and established an independent company Pixar with 40 people employed and Catmull became Chief Technical Officer.
As Walt Disney Studio was interested in Pixar Image Computer, Pixar and Disney started collaboration on Computer Animation Production System (CAPS) which revolutionized the creation of traditional animated films.
Pixar Animation Studio is famous for CGI (Computer Generated Imagery) animated feature films created with RenderMan-Rendering Application Programming Interface which is used to generate high-quality images.
Pixar Animation Studio created RenderMan, a 3D rendering software used to render Pixar's in-house 3D animated movie productions and also available as a commercial product to other companies.
The digital revolution in filmmaking was driven by applied mathematics along with computational physics and geometry.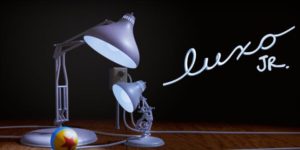 Short Film Luxo Jr. is one of the first projects completed by Pixar in the year 1986.
John Lasseter wrote and directed this 2 minute short film.
The story revolves around one large and one small desk lamp.
Luxo Sr. is the larger lamp while Luxo Jr. is the smaller lamp, junior lamp plays with a ball that flattens accidently.
The hopping desk lamp is included in the Pixar's corporate logo.
The director John Lasseter wanted to complete this short film for the 1986 SIGGRAPH, an annual computer graphics conference attended by many industry professionals.
This animated film displayed the use of shadow maps within the rendering software, CGI Shadows were created by adding darken as well as flattened version of the shadowed object.
John Lasseter put the classic animation principles popularised by Disney's Nine Old Men to convey the lamps' emotions.
Edwin Catmull and Lasseter worked around the clock and the film took four and a half month to complete.
Pixar has made both feature films and short films, Toy Story (1995) is the first-ever computer animated feature film.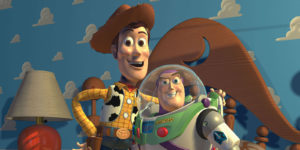 After the success of Pixar's short film Tin Toy in the 1988, Disney approached to Pixar to produce computer-animated feature film.
With Walt Disney Animation Studio, Pixar made a historic $26 million deal to produce three computer-animated feature films and Toy Story was first of them.
Toy Story (1995) is the Pixar's first feature film entirely computer-animated and first feature film directed by John Lasseter.
About 27 animators worked on the film Toy Story, Woody character was the most complex as he required 723 motion controls including 212 for face and 58 for his mouth.
Each and every shot of this film passed through the hands of eight different teams, the art department finalised the colour scheme and general lighting for each shot.
For this film the shading team used RenderMan's shader language to create shader programs for each model's surface.
Each frame took 45 minutes to 30 hours to render depending upon the complexity.
Toy Story required 800,000 machine hours and 114, 240 frames of animation in total.
Academy Award Winning Movies by Pixar Animation Studio
Pixar Animation Studio won 19 Academy Awards or Oscar Awards for Best Animated Feature, 8 Golden Globe Awards and 11 Grammy Awards along with other awards and acknowledgements.
Here are the Academy Award Winning Films-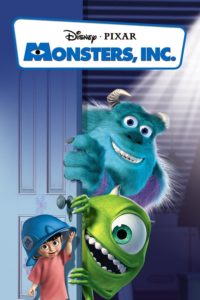 Monsters, Inc. (2001) directed by Pete Docter used new fur simulation program called Fizt.
Fizt allowed Sulley's (furry blue monster) fur to react in a more natural way.
Fizt program also helped to control the movement of the Boo's clothes in the film.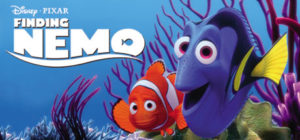 Produced by Pixar Animation Studio Finding Nemo made in the year 2003 won the Academy Award for Best Animated Feature.
To make the movement of the fish believable, animators took a crash course in fish biology and oceanography.
Animators visited aquariums, did diving in Hawaii and received lectures from ichthyologist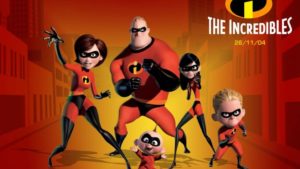 Pixar Animation Studio's Superhit film The Incredibles (2004) received widespread approval from critics and won two Academy Awards.
The animation team of Pixar Studio worked hard to animate all human cast of this film, which required creating new technology to animate detailed human anatomy, clothing and realistic skin and hair.
In The Incredibles the skin of the characters gained a new level of realism from a technology called Subsurface Scattering.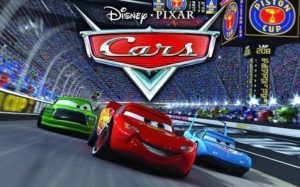 Disney purchased Pixar in the year 2006 and Cars (2006) is the Pixar's last independently produced film.
Computers used in the development of this film were four times faster than those used in The Incredibles.
Before making the film director John Lasseter visited Ford Motor Company to learn how real cars were designed.
Animators worked for many months on figuring out the movement of the cars.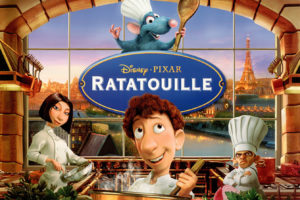 Film Ratatouille (2007) won Academy Award for Best Animated Feature in the year 2007.
The animators observed the movement of the pet rats before designing the rat character.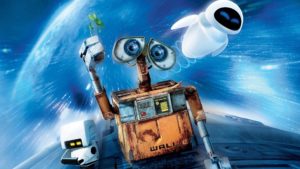 Pixar Studio's WALL-E (2008) was instant blockbuster and topped Time magazine's list as Best Movies of the Decade.
Most Pixar's films have up to 75,000 storyboards but WALL-E required 125,000.
The animation crew used to watch Keaton and Charlie Chaplin's film for animating robots.
Films like Brave (2012), Coco (2017), Up (2009), Inside Out (2015) also won Academy awards.
And the journey of Pixer continues .
Hey aspire to be apart of such big animation studios and gain knowledgeable about different types of Animation Techniques.
Just click and register. Awesome career waiting for you.