Dear Aspirants, today in our blog we will give an overview on some of the new features of Adobe Premiere Pro CC 2019 that can benefit VFX artists.
Adobe Premiere Pro CC 2019 is the video editing software developed by Adobe Systems.
Adobe Premiere Pro CC is the successor of Adobe Premiere first launched in 1991.
The new version of Adobe Premiere Pro CC 2019 will mostly be used by professional media houses, film studios to edit audio/video visuals.
This editing software supports high resolution video images.
It helps to turn raw footage into stunning cinematic products.
Video, audio and graphics can be imported using this software to create new edited video which can be export to the other medium or format for distribution.
New Adobe Premiere Pro CC 2019 will be a great help to the VFX artists as it has been launched into the market with some advanced features.
Adobe Premiere Pro CC 2019 supports both Windows and Mac platform.
New Features In Premiere Pro CC 2019 For VFX Artists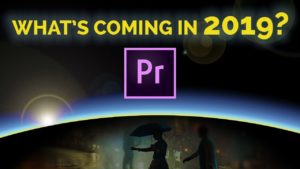 More Native Support Cameras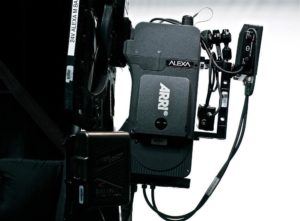 This feature will provide to work with various clips from different sources, so more camera support is better.
New Adobe Premiere Pro CC 2019 will support footage imported directly from cameras such as Arri Amira Camera, Arri Alexa LF footage, Sony Cameras, High-Efficiency Image Format (HEIF)/HEIC Capture format used by iPhone 8 and iPhone X.
Visual Effects artist could gather many images and visual from camera sources to work.
More camera support feature will allow professionals to capture the raw footage from different types of digital cameras.
Once the footage will be captured into the Premiere Pro CC software then the professionals can work with different visuals.
VFX artist can import the 3D projects in the Premiere Pro CC through cameras which has been prepared on other software.
Adobe Premiere Pro CC 2019 provides built-in-support for Arri Amira Camera and now it will allow to import from Arri Alexa LF (large footage) file format, Sony Venice V2 and iPhones latest versions.
Additional Selective Grading Curves In Lumetri Colour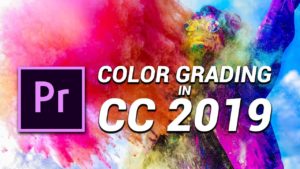 Colour adjustment is an important part of any visual content.
The Colour Grading option has additional selective Colour Grading Curves in Lumetri Colour.
VFX artist can work on colour improvement of the visuals easily with this new Colour Grading feature.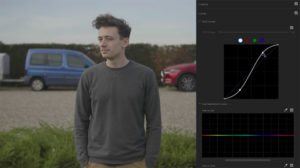 Visual Effects artist can even fine tune skin tones by working on Lumetri or Luminance/saturation Curve.
This feature also allows naming of various Lumetri Colour effects on a single clip.
Artists can get faster experience while working with Lumetri Colour Effect.
Adobe Premiere Pro CC 2019 allows the VFX artists to have more control over cinematic colour grade.
Consolidate Duplicates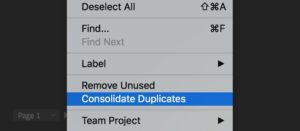 In case of big movie project multiple VFX artists works on the same project file.
In that case there is a chance of importing multiple duplicate files of the same clip into the project bin of every VFX artist.
Hence VFX artist can remove the unnecessary duplicate copies with the Consolidate Duplicates Command.
This feature can save lot of time and will avoid frustrations in VFX artists while working on same project.
The VFX artist will simply have to select Edit>Consolidate Duplicates to remove duplicates from the project bin.
Grouping For Team Project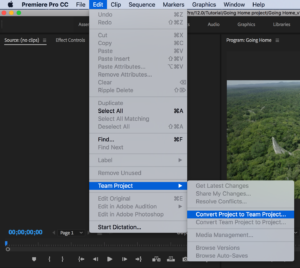 Collaborator Grouping is another feature that has been added to latest version of Adobe Premiere Pro CC for the benefit of VFX artist to work in a large team.
VFX artist can simply share their project with the group.
Team project simplifies the work with multiple team members in post-production stage.
Collaborator Grouping will allow editors, motion graphic artists, VFX artists to work together.
They can share sequences, compositions among themselves with this feature without the need of additional hardware.
One can easily invite or add or manage new team members.
Team member can work from anywhere and can easily link the media.
This new feature will help in the creation of multiple versions and collaborates on shared material.
Projects can be shared without overwriting someone else efforts.
VFX artist can share their visuals with the team through Collaborator Grouping and can rectify their work based on the team member's suggestions.
Improved Auto-Saving Option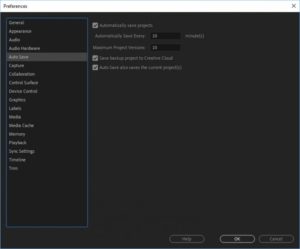 It happens many times that while working on a project, suddenly Premiere Pro crashes down and you don't remember the last time when you saved your project file.
New auto-saving feature allows to automatically save the current primary .prproj file of your work.
Thus you can have much better chance of retaining your recent work in the original project file.
This setting is off by default, one can activate this option by simply clicking to Edit>Preferences>Auto-Save>Auto-Save also saves the current projects.
Once the Auto-Save is enabled, Premiere Pro CC will create a backup project file for all open projects along with current working project file.
For VFX artist auto-saving is a great help as VFX artist deals with heavy visual contents which need to be saved immediately otherwise they have to go through again creating complex visual effects for the scenes.
This feature will add another layer of protection against losing work.
Virtual Reality Enhancement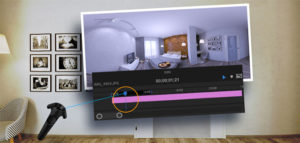 Adobe Premiere Pro CC has added ability to create 180/Virtual Reality video for Monoscopic and stereoscopic content.
This will allow VFX artists to see the 3D contents more effectively.
Artist can play the complete video in the Google VR180 format for YouTube or other platforms.
While wearing HMD (Head Mounted Display) one can place markers on the media which was impossible earlier.
In previous Premiere Pro version one had to remove headset to add markers.
Also improvement has been made to reduce crashes and speed up render times.
This is a great help for the VFX artist as their work needs lot of rendering time.
The latest version of Adobe Premiere Pro CC 2019 has lot of practical benefits that can make the work easier for the Premiere Pro users.
Aspirants and enthusiasts connect and learn with us the latest version of Adobe Premiere Pro CC 2019 .
Click here to know more.