A broadcast designer are professionals , whose job is to create graphic designs that is consolidated in television productions, news , and magazines.
A broadcast designer work is to create an attractive look for specific subject.
Print media, television industry or film production company hire broadcast designer to visually convey a message in a most attractive, creative, and cost effective way.
The job of a broadcast designer is to produce design mainly in media and entertainment industry.
The work of a broadcast designer is to produce design such as network or opening sequence of a news programme.
Broadcast designer produce designs with the help of computer aided techniques.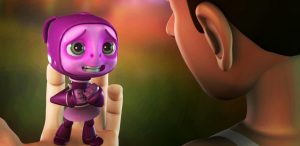 Broadcast designer are often referred as motion graphic artist.
Their working tool is mainly animation & 3d animation element.
They are conscious of colours space and composition.
Broadcast designer has to be a good listeners and  an effective communicator.
Ideally they should have drawing skill& must possess adequate composition skill that begins with sketch and storyboard.
He must be updated with recent technological advances  and  recent trends in designing.
A broadcast designer may work in normal hours but may have shifting schedule to accommodate client timings and deadlines.
A career in broadcast designing is a good career option nowadays.
The various production companies are expanding their business so the demand for broadcast designer are also increasing with time.
MAAC a premier institute in Kolkata located in Chowringhee , Rashbehari and Ultadanga runs a course on broadcast designing that is very much beneficial for aspiring students.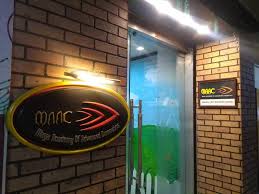 After completing a course in broadcast designing one can  work as the positions discussed below:
2d Motion Graphic Artist-
The work of 2d motion graphic artist is to convert a script, storyboard into animated frames with graphic images and texts.
The average salary of 2d motion graphic artist is Rs36,000 per month.
3d motion graphic artist-
The work of a 3d motion graphic artist is to create computer generated imagery, who looks like real people.
They work with the protagonist, directors , technician, to capture the protagonist body language so that they could create digital characters.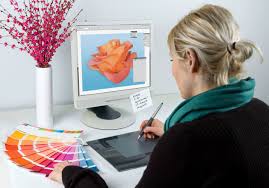 The average salary of 3d motion graphic artist is Rs 67,000
Graphic designer-
Graphic designers create 2d 3d image in computer to transform ideas into visual concepts to inform customers and clients .
Their duty is to grab their attention.
Their monthly package varies between Rs 16,000- Rs 25,000
Corporate presentation specialist-
The main job of a corporate presentation specialist in a company is to create corporate presentation with the help of graphic design and copywriting .
Their presentation should be eyecatching , informative, and creative.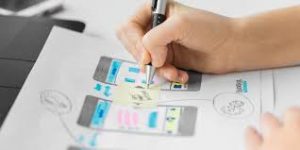 A corporate presentation specialist salary varies from Rs 25,000-Rs 75,000.
User Interface Designer-
User interface designers work closely with user experience, designers and other design specialist.
Their job is to make sure that each and every step a user's experiences in their interaction with finished product matches the overall vision and mission of the Ux designer.
The average monthly package of a User Interface Designer is Rs 50, 000.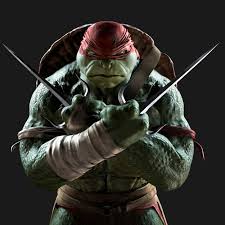 Video editor-
A video editor is the person edits videos shots.
A video editor may work for film , television programme,or for any other personal programme such as wedding , birthdays.
They can work for other companies or set up his or her own business .
Broadcast designer-
Broad cast designer are designers who work is to produce graphics that are generally used in starting of news programmes television serials, advertisements and other informative programmes.
The average remuneration of a broadcast designer is in an year is more than Rs 5lacs.
Graphic designer-
Graphic designers job is to create visual concept designs by the help of software to grab the attention of the consumers.
In newpapers ,magazines and advertisement the layout is generally designed by the graphic designers.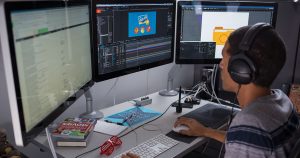 The course content of broadcast designing is discussed below-;
Digital film making –
In this part a student learns about production, direction , editing, sound editing , script writing etc.
In this phase one learns Studio-Binders , Story board fountain, Black list and Launch pad software programmes.
Digital designing-
In the first phase of the course a basic concept of digital designing is imparted to the students.
One needs to get an idea of the liking and preference of the audience and the way they can captivate the motivation of the audience.
Digital designing is used in advertisement, news programme, movies.
The software one learns in this phase is Adobe photoshop, Adobe Illustator,
Adobe In Design, Corel draw graphic.
Project and Case Study-
In this part a student learns how perfectly a project can be completed.
The case study format may vary on one's own style & liking.
The software used in this part is Adobe Ilustrator , Adobe After effects.
FCP training-
In this FCP training one learns video editing i,e Apple Mac system
FCP students are placed in production houses, animation studio.
The software one learns is Final cut, Pro x 10.44 is the video editing software used from Apple.
Motion Graphics-
In motion graphics a student learns software that helps to create a motion graphic series.
The software application one learns in this phase is Adobe Photoshop, llustrator, Blender, After effects.
Chroma cam-
In this phase one learns how to remove a background from a photo or a video.
The software a students learns in this phase is Adobe Premier Pro.
Clean Plate Generator-
In this phase one learns how to clean up images using 3d shapes and projection technique.
This is done with Autodesk procedure 3d shapes and Projection technique.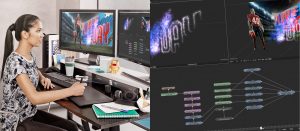 Lighting-
In this part one learns about lightening effect with the help of 4d lightening tools.
Look development-
A look development artist work to maintain a consistency in the look of computer generated creatures or objects just to maintain a realistic artistic look throughout the film or TV programme.
Their main work tools are lighting, texturing ,creating ads, to establish different looks according to storyline.
The look development artist salary may be around Rs 10,000.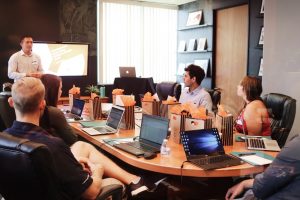 In this course a student generally learns the following softwares:-
Photoshop, Premiere, Audtion, Aftereffects,3dmax, Cinema4d,Final Cut Pro.
In MAAC Chowringhee, MAAC Rashbehari and MAAC Ultadanga the course in broadcast designing covers a wide range of topics .
The course is highly beneficial to the students.
The software and the training is provided by highly proficient trainers.
After completing this course one acquires thorough knowledge of broadcast designing and they are placed in well known publishing houses, private news and entertainment channels.
If you still have slightest of confussion then please call us @9836321595.