3d animated video game is the new and latest type of computer game which is presented by computer generated imagery.
Before it was invented 2d animated game was more prevalent.
A stereoscopic video 3d animated video gaming is an interactive computer entertainment which is graphically presented in three dimensions of height width and depth.
The first 3d animated video game was invented by academic computer scientist.
They began designing simple games and simulations as part of their research or just fun.
In 1960, professors and students played games such as 3d animated tic tac toe and moon landing.
In the year 1981 the first 3d video game Monster maze was released.
There are different types of video games, alternative reality game, video game, augmented reality, virtual reality, pervasive game, massively multiplayer online, role playing game, simulation.
The additions of height, width, and depth to 2d animated gaming enabled the game lovers to explore the imaginative world with more realistic representation.
There are multiple genres of animated video games.
Today in our blog we will discuss the most popular animated video games.
Resident Evil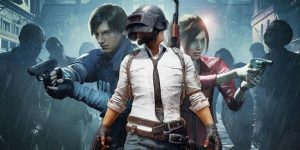 Resident Evil is one of the animated video game which was very accepted fondingly by the animated videogame lovers .
It is often accredited with repopularising zombies in mainstream popular culture from late 1990 leading to a renewed interest in zombies.
Zombies are supernatural characters created in movies.
This fictional character is used in Resident Evil animated video game.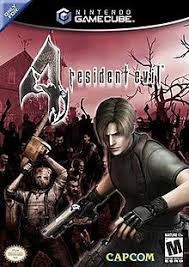 Resident Evil was first released in the year 1996.
The main genre of Resident Evil was Survival horror, third person shooter, first person shooter .
It was developed by Copcom, published by Copcom created Shinji Mikami, Tokyo Fujiwara.
Indeed Resident Evil was the best selling animated video game franchise.
Death Stranding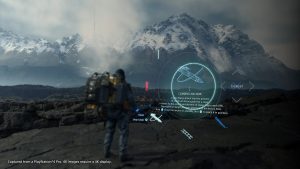 Death Stranding is an action game developed by Kojma Production.
The plot of the animated game is in United States where it is imagined that some destructive and abstract creatures are roaming on earth.
Death stranding is an action game set in open world and also includes asynchronous online functions.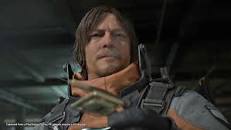 Death Stranding developer was Kojma Production, publisher was Sony Interactive Entertainment.
Its director was Hideo Kojima and produced by Kojima production.
Mordern Warfare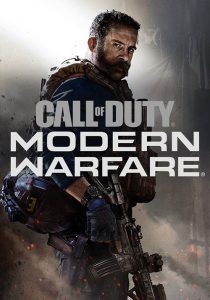 Mordern Warfare is a video game developed by Infinity Ward and published by Activism.
It was released on Oct25 2019 for Microsoft Windows, Play station4 Xaone.
It was developed by Infinity ward published by Activism written by Brain Bloom, Justin Harris, Taylor Kurosaki.
It was released in25th 2019.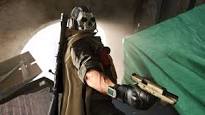 The plot of the game is as if BritishSAS forces and CIA officer team up with rebels of a fictional country of Urzikstan fighting against Russian forces who invaded the country.
The animated game is in multiplayer mode that has been introduced first time in the series.
Some new features are also introduced in the game such as Realism mode that supports 64 players.
Control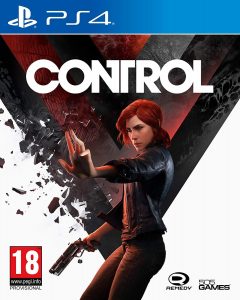 Control is an action adventure video game initially released on 27th 2019.
It is initially directed by Mikael Kasurinen.
It was developed by Remedy Entertainment
The genre of the game is third person shooter action adventure.
The plot of the game is as if a person Jesse Faden, who as the director of Federal Bureau of investigation with the help of supernatural power try to defeat a deadly enemy "Hiss"
It was designed by PAUL EHRETH .
Its programmers were Sean Donnelly, artist Jane Pulkkinen.
It was written by Sam Lake, Anna Megill ,Josh Stubbs, Clay Murphy.
It was released by Petri Alonko, Martin Stig Anderson.
Its platform were Microsoft Windows, Play station4,Xbox One.
It was released on 27th,2019.
The main genre of the game is third –person shooter and action adventure.
Its a single player game.
The gameplay has fighting scenes in which the players must attempt to extend long chains of attack while avoiding damage in order to combat the enemy stylishly and tactically
This element along with time and the no of items collected and used are taken under consideration when grading the players performance.
Devils May Cry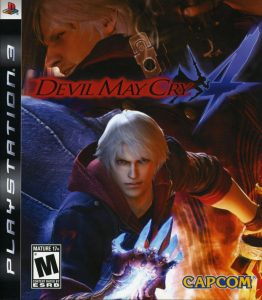 Devils May Cry the genre is an action adventure. hack slash
It was developed by Capcorn, Ninja theory. Its creator Heideili Kawiya.
The platform is Android, Ios, Microsoft Windows, Play staion2, Playstation 3,Playstation4,Sheild android tv, xbox360.
It was released on Aug 23, 2001.
The series is based on Italian poem divine comedy .
Lastly it was released was on 8th 2019.
The plot of the game is based on Italian poem Divine Comedy by the use of allusions including protagonist " "Dante" and other characters like Virgil,Trish, Lucia, Mundus, Furiataurus, Cerebus.
Many of the enemies after the Seven Deadly Sin such as "Hell Pride"or Hell Lust.
The Divine Comedy had huge success by all the franchises selling multiple million copies and was awarded Platinum Title award by Capcorn.
After the series got huge success many books , novels , comic series , films were published based on this game series.
A high definition of remaster of three Playstation2 titles was released for Playstation3 and xbox and pc.
During 2010 edition of Tokyo game show, Copcon revealed new game Devil may Cry.
It was so developed by Ninja theory& Capcon.
It was a rebot of the series that explain similar themes and also satirizes certain social themes.
At E3 2018 Copcorn revealed a new instalment in the original series Devil may Cry which was released on March 8 2019.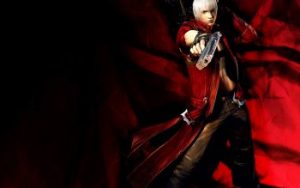 The attraction of playing video games and what makes them enjoyable is that it gives people the chance to think about a role they would ideally like to take and then they get a chance to play that role in the game.
An animated game is more fun and amazing and interesting when a player identifies himself with the character.
The major types of video game are action adventure.
The player identifies himself with the protagonist so they play the game and they experience huge fun and entertainment.
Modern era with fast life people are more plunginging into an unrealworld where one can become the hero and can win over all ods.
Animated video gaming industry is growing so aspirent who wants to make career in the same will be the right move in this current era.
Feel free to call us for free career guidence with our expert counseling team @9836321595.
Or click here to get a call.