Today we will talk about how editing with Final Cut Pro or FCP become easier.
Choosing the user friendly editing software is an important task for the professional filmmakers as well as beginners.
There are many editing software available in the market and each one of it has certain characteristics to offer.
But to select the best software we focus on certain special characteristics.
Final Cut Pro has made its path in the film industry after going through many developments in its features.
Many film and television editors are opting for FCP over Avid Media Composer.
According to a survey FCP has captured 49% of the U.S professional editing market where as Avid 22%.
FCP runs on powerful setup which enables video editors to handle heavy and complex projects.
User Friendly Features Of FCP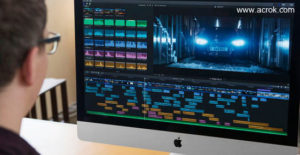 FCP or Final Cut Pro is a non-linear video editing software program developed by Apple.
The latest version of Final Cut Pro X has become editor's best friend due to its unique features.
The updated version has enhanced color editing tool and support for HDR (High Dynamic Range)
It also supports HEVC (high efficiency video coding) video format and HEIF (high efficiency image file format) photo format.
It runs on macOS platform.
FCP software provides powerful tools at the hands of editors to create stunning visuals.
The editor can edit videos smoothly and speedily with FCP.
There are about 400 keyboard commands that allow the editors to increase the speed of editing.
It has filters, motion graphics, special effects, 360 degree video editing support and many more.
Final Cut Pro has separate audio editing program.
This software allows the user to modify the audio files with built-in tools for removing background noise.
The new improved features of FCP have made this software popular among the editors worldwide.
Magnetic Timeline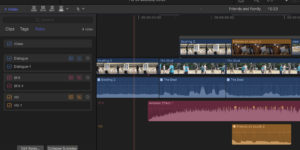 New sophisticated magnetic timeline makes sure that video and audio never gets distorted.
In the previous versions of FCP audio/video files would get displaced whenever the editor would drop in another audio or video file.
But now the clips will move automatically out of way when we will drag more footage.
This new feature is really appreciable as there are no more collisions.
The clips will move out of the way and everything will remain in the timeline.
Magnetic Timeline permits users to move and trim clips without causing troubles for the other video files.
The new timeline allows the video tracks to be layered on top of each other.
The magnetic timeline can be color-coded to easily identify the content.
The magnetic timeline keeps the story together and eliminates unintentional 'black frames'.
In this new timeline keyboard-oriented trimming is possible with shortcuts.
FCP gives worry-free trimming.
Workflow Extensions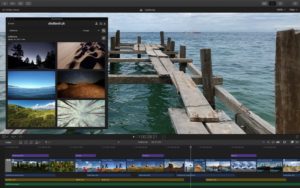 This feature allows the third party to get inside FCP.
This means that the editor no longer have to go to other app or the website for the visual materials.
One can access the extensions from the new button in the top left of the GUI (graphical user interface) beside the background tasks window.
Workflow Extensions include Frame.io for post-production, Shutterstock for browsing stock footage and CatDV for media asset management.
From shutterstock one can browse stock photos, video and stock music while editing.
Frame.io lets editors share work-in progress with clients and collaborators.
It will allow the clients and collaborators to add comments and remarks on specific part of a video.
Combination of Frame.io directly into FCP will allow the editor to see comments directly on their timeline and in this way the editor won't have to handle the online uploaded version of the edit.
Extensions can be downloaded from the Mac App Store.
Shutterstock, Frame.io and CatDV are the partners of Apple at present but more companies will join for sure as they will want to access the growing number of people using FCP.
Event Browser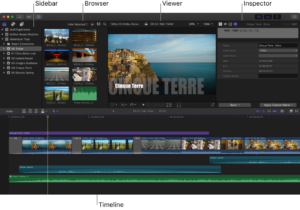 The new event browser helps to view clips as filmstrips whereas most non-linear editing software gives option to view clips as list or thumbnail.
Final Cut Pro's view option enables to see the entire clips all at a once as a filmstrip; there is no need to open them individually or scrub through them in the source window.
This is extremely helpful to find the start/stop points in case of multiple takes.
Comparison Viewer Window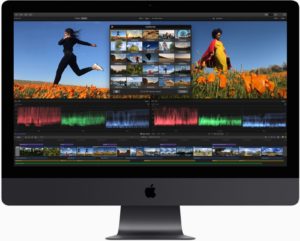 Comparison Viewer Window is added as a new feature to let editors view reference images while working on color grading.
With this feature there is no need for scroll back and forth.
Marquee selection is also improved to select individual clips easily.
One can easily jump back and forth and save reference images from the timeline, web or other projects.
Time Code Window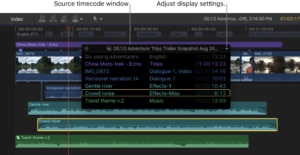 There are two floating time code window; one is source time code and other project time code.
This new floating Time Code Windows will allow the editor to track the project.
The source time code window will show the names and time code for all the clips.
The editor can place the source time code window anywhere on the screen and can enlarge it to make it more readable.
Project time code window shows the project time code and it can be enlarged to make it more readable.
Tiny Planet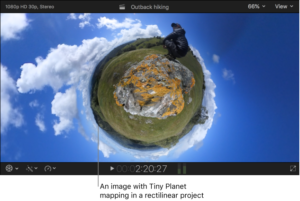 The editor can use new Tiny Planet settings on 360 degree clips in a standard non-360 degree project to create a tiny planet effect.
This setting will convert the entire 360 degree sphere to a stereographic projection mapped onto a flat plane.
As a result the 360 degree footage will be presented in wildly distorted way.
Video Noise Reduction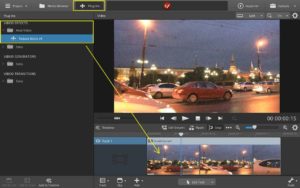 When video clips get recorded in low light conditions or with small image sensor devices such as smart phones; grainy dot pattern video noise appears on the video images.
To reduce video noise; noise reduction effect should be added.
Noise reduction effect can be added to standard or 360 degree video clips in the project timeline.
Along with these user friendly features FCP has lot more advantages which has made it quick and easy video editing software.
Hope you have liked this blog regarding FCP to know more on this please contact us.