In our today's blog we will be discussing in depth the effect of animation in Indian television. Television in India, as on today in 2017 is a huge industry.
There are several channels, which has thousands of programs in various languages. India has 22 official languages and television programs for almost all the official languages are broadcasted.
More than half of all Indian households own a television. As of 2017, the country has a collection of over 857 channels of which more than 184 are pay channels.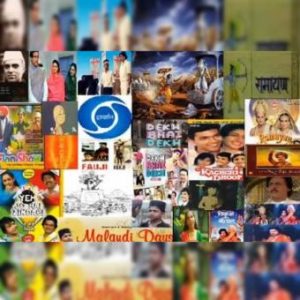 Terrestrial television in India started with the experimental telecast starting in Delhi on 15.09.1959. The regular daily transmission started in 1965 as a part of All India Radio. The television service was extended to only seven Indian cities.
The programmes were mainly produced by Doordarshan which was then a part of All India Radio.
The telecasts would happen twice a day, in the morning and in the evening. Programmes were mainly based on agricultural information.
Other than that, health and family planning were the other important topics that were dealt with in these programmes.
In those days Entertainment was also included in these telecasts in the form of dance, music, drama, folk and rural art forms. Television services were separated from All india Radio in 1976.
National telecasts were introduced in the year 1982. In the same year, color TV was also introduced in the Indian market. Indian small screen programming started in the early 1980s.
At that time there was only one national channel i.e. Doordarshan, which was government owned.
The first major television series produced were based on Indian spiritual and mythological stories – the Ramayana and the Mahabharata. This serial made a world record in viewership numbers for a single program.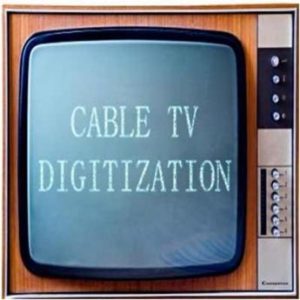 The 1980s was the era of Doordarshan with shows like Hum Log -1984,Wagle Ki Duniya -1988, Buniyaad (1986–87) and comedy shows like Yeh Jo Hai Zindagi -1984, Mythological shows like Ramayan (1987–88) and Mahabharat (1989–90)  and later on Chandrakanta.
Popular Hindi film songs based programs were Chitrahaar, Rangoli and Superhit Muqabla.
Crime thrillers like Karamchand and Byomkesh Bakshi contributed towards increased viewership, Programmes for children were Divyanshu ki Kahaniyan,Vikram aur Betal,Malgudi Days and Tenali Rama.
Bhimsain Khurana, known as the father of Indian animation in 1974 made the animated film 'Ek Anek aur Ekta' .
This short traditionally animated educational film is a landmark in the history of Indian television as well as in the animation industry.
This film used to be presented as a fable to teach children the value of unity. It was frequently broadcast on India's Doordarshan.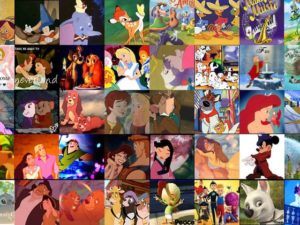 The first Indian animated television series  Ghayab Aaya, in 1986, Captain Vyom, the first Indian 3D and VFX – television has come a long way.
In 1990s only Doordarshan broadcast popular cartoon shows like  Mickey Mouse, Donald Duck and Tom and Jerry, He-Man and the Masters of the Universe, Talespin & Duck Tales, The dubbed Hindi version of Jungle Book was hugely popular.
Earlier, before the emergence of satellite television, only Doordarshan used to telecast cartoons and animated contents for the Indian audience, particularly kids.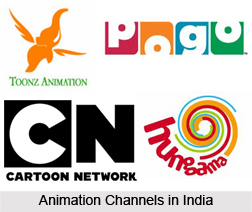 But with the arrival of Cartoon Network in the year 1995, popular animated shows and cartoons were shown to the viewers for the first time.
Eventually lot more animated channels, international and national, started to come up as well in India.
Now there are several  Indian Animation Channels namely, Animax, POGO, Sonic ,Disney channel, Toon Disney, Hungama TV   that offers various types of programmes from cartoons,  game shows, art and crafts etc.
Many popular animated and children movies are also premiered on the above mentioned channels, some even dubbed in Hindi and other regional languages.
No doubt cartoons are great source of fun and entertainment for children. Children are also fond of cartoons as because of many reasons. As they find human in cartoon form with cute or weird shape and dress with colorful attire.
Children aged 3 to 9 years usually starts to watch cartoons. But At this age kids have growing mind. They are curious and fast learners. The capability to learn by observing things.
And that is why cartoons directly make an impact on their minds and nature as well. It is better to lead children to watch cartoon having positive effect.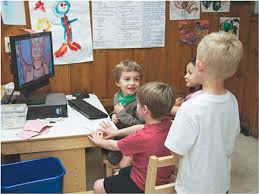 Some of the positive effects of animation on kids are:
Helpful in exploring and observing
Making kid an active and genius
Helpful in maintain good health
Helpful to overcome and reduce stress
Helpful in visual learning and colors
Helpful in learning new things watching cartoon tends children to respect their parents and elders
Watching cartoon, a child can learn language and talking way.
 Accordingly, animation influences family functioning in various ways.
Learning and education, leisure and entertainment, household routines, work from home, personal development, extended family communication, e-commerce and civic involvement are possible affected domains.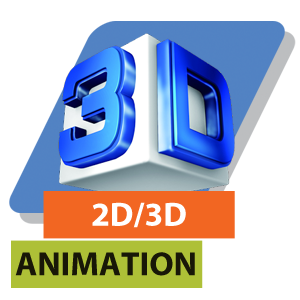 Animation  weather 2d or 3d has shaped our culture and social system.
Today, the wonders of animations are not limited to cartoon shows and films that we love and enjoy.
They have become the highlight for the video marketing campaigns. Animation has its influence not only among kids but adults as well.
Animated advertisements are very effective in communicating the message. Animations can go to any depth and explain the product and process.
The main benefit of using animation in commercial is to make it interesting and unique.
One of the major advantages of using animation in advertising is the ability of animators to create environments and worlds that could not be accessed or reproduced by a live action camera crew.
The more original the advertisement is, the biggest is the chance that the customer will remember it and then buy the product. The advertisement of Amul Butter is no doubt a landmark in its own field.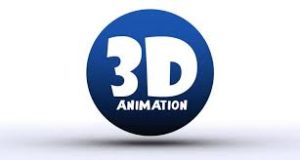 Overall effect of animation in Indian television has given the boost to the 3d animation industry in witnessing a major boom.
Overseas entertainment giant's or production companies mainly Walt Disney, Imax and Sony are increasingly outsourcing cartoon characters and special effects to India.
So we can conclude by saying animation industry is growing immensely scope of job and opportunity in television industry of an animator is growing. So still thinking to be a part of the industry.
Just go for it. Success is waiting for you all aspirant animators.