Selecting the best Video Editing Software to create spectacular video content during post production stage is a crucial part.
Today we will mention about the best Video Editing Software.
Video Editing Software is readily available in the market and it is within the budget.
A Video Editing Software helps to join the right clips and sequences, add titles and transitions, color correction,remove noise and many more.
To deliver the visual message effectively; medium must be well crafted and for that video editing software should be the best.
With best video editing software young and independent filmmakers can create their masterpiece easily for the audience to view.
The beginner can choose free video editing software over the paid ones.
Different Types Of Video Editing Software
Final Cut Pro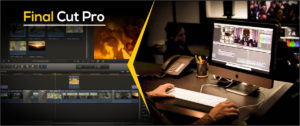 Final Cut Pro or FCP is the premium quality non-linear video editing software.
It is developed by Apple Inc and runs on Mac platforms.
The users can transfer the video to the hard drive for editing purpose and later can take the output to wide variety of formats.
Final Cut Pro is one of main video editing software in the market at present.
It supports 360 degree video editing with advanced color grading.
This software has excellent file format support with smart 'trackless' timeline.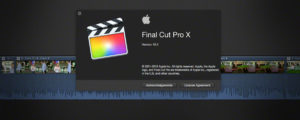 The magnetic trackless timeline enables to trim or move the clips without affecting the rest of the video.
It is quite expensive but includes all major updates.
This high quality editing software has several built-in special effects, motion graphics and filters.
Along with editing features; it has tools to organize clips and collections.
It is capable of delivering video files directly to Apple devices or to online video sites or through Blu-ray.
Final Cut Pro also helps to integrate third-party tools, plug-ins into the software interface.
Adobe Premiere Pro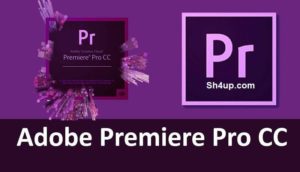 Adobe Premiere Pro had raised the bar for video editing software.
It is a powerful tool which supports any platform, camera and format.
It can run both on Windows and Mac.
With its extensive tools it is capable of creating 30 second clips as well as full-length feature film.
It has gone through numerous improvements and modifications based on suggestions and needs of its users.
Every new updates of Premiere Pro carries new features and enhancements.
Its latest 2019 version has new features like Lumetri Effect, Consolidate Duplicates, Display Color Management and auto save improvement.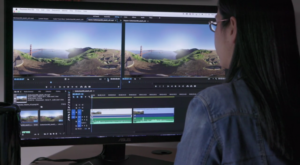 Adobe Premiere Pro has features and tools for basic and advanced editing.
This software helps to work on several projects at the same time, switch between scenes and transfer of footages from one video projects to another.
The best part of the Adobe Premiere Pro is the ecosystem that it supports; each tool of Adobe connects seamlessly with Premiere Pro.
Photoshop for photos, After Effects for animations or Adobe Audition for audio editing everything plays smoothly with Premiere Pro.
Adobe products are called CC or Creative Cloud which means Adobe platform is accessible online from any connected device.
Different pricing options are available for students, individuals, business users etc.
Avid Media Composer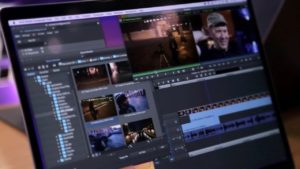 Avid Media Composer is the software used by professionals in the entertainment field.
Hollywood movie Guardian of Galaxy has been edited using Avid.
Avid can run both on Windows and Mac platform.
In 1990s Avid was the dominant non-linear editing system in the film and television industry.
Avid NewsCutter is aimed at newsrooms to edit the news reels.
Avid has a rich set of features which helps to prepare marvelous videos or YouTube clips.
The free version of Avid targets to the non-commercial users.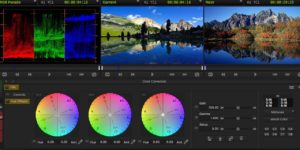 It has interesting tool sets for students who want to make professional films.
It has features like color correction, multi-camera editing, preview clips before editing, edit HDR projects, audio dupe detection, visual feedback, work in any aspect ratio and resolution.
One can edit the project without being at the workstation because it provides the ability to access and edit media files through online.
Multiple editors can work on a project through Avid's access flexibility.
The Dynamic Media Folder helps to automate specific aspects of editing workflow.
It is a time saver while dealing projects with repetitive tasks of transferring and coping.
Avid has unlimited capabilities to handle any media project with ease.
Adobe Premiere Elements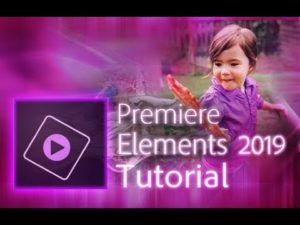 Adobe Premiere Elements 2019 is the latest version of the software released last year for Windows and Mac.
The latest version introduced redesigned Home Screen which delivers auto created photo and video slideshows and collages.
It supports high efficiency image file format and high efficiency video coding media.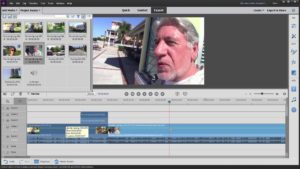 It can auto-synchronize audio with video captured at Variable Frame Rate.
Adobe Premiere Elements is actually a scaled-down version of Adobe Premiere Pro and it has been designed to train novice editors.
Project files of Premiere Pro are not compatible with Premiere Elements project files.
In the year 2006 Adobe Premiere Elements was the top selling consumer video editing software.
Adobe Premiere Elements can handle unlimited video and audio tracks with multiple special effects and chroma-key.
It can create bars and tone just like Premiere Pro.
Corel Video Studio 2019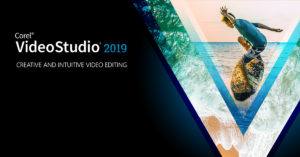 Corel Video Studio video editing software is packaged for Microsoft Windows.
This software aids in both storyboard and timeline-oriented editing.
It can support different formats and the end product can be exported to DVD, AVI and HD-DVD.
It provided 3D transition effects; Fade to black, slideshow effect.
It has tools to trim, crop and split video tracks.
It can change the video playback speed or can reverse it.
Video Studio also helps to modify hue and saturation.
In Video Studio soundtrack can be split from the video track and therefore audio could be played at different speed than the video.
It has a feature of 'SmartRender' which renders only the edited portions of video thus allowing the user to preview only the edited footage without creating temporary files.
'SmartRender' also speed ups the final rendering.
The above mentioned video editing software has huge contributions in making the remarkable videos that we come across everyday in movie theatres or television sets or online platforms.
Feel free to join us to know more about it.