Today in this blog we will share the challenging yet interesting artistic experiences of three musketeers who where once the students of MAAC Chowringhee.
Let us introduce you with Suhel Rahman, Sandeep Chatterjee and Prasanta Biswas who all recently worked in the Post-production stage of the movie Super 30 as a VFX Roto/Paint Artist under the guidance of director Vikas Bahl.
Movie Super 30 released in theatres on July 2019 is based on the life of mathematician Anand Kumar and his educational program Super 30.
Three Musketeers Of MAAC Chowringhee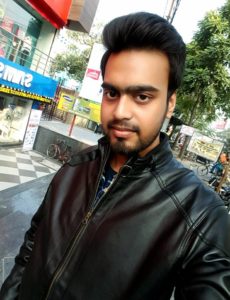 Meet artist Suhel Rahman who joined ADVFX Plus Course as a student in MAAC Chowringhee Centre and passed out in the year 2017.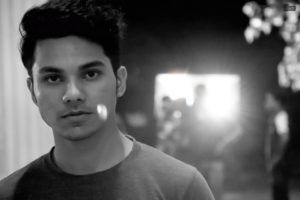 Artist Sandeep Chatterjee also completed ADVFX Plus Course from MAAC Chowringhee Centres in the year 2017.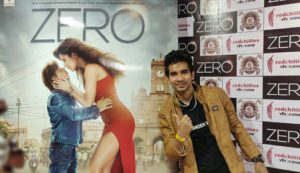 Artist Prasanta Biswas too like Suhel and Sandeep has done the ADVFX Plus Course from MAAC Chowringhee Centre in the year 2017.
You may be wondering about what is the speciality about ADVFX Course.
Well ADVFX is the advanced level VFX Course designed to provide fundamentals and advanced level skilled VFX techniques to the aspiring students.
Presently VFX or Visual Effects plays key role in the field of entertainment whether it is feature films, television programmes or games.
MAAC'S ADVFX Course covers vast range of subjects from storyboard for 3D filmmaking to Fluid Simulation, Stereoscopic Conversion, Editing and lot more.
ADVFX Course prepares our students for extremely professional VFX industry.
Under this course students learns about highly technical software like 3D Max, Blackmagic Fusion, Final Cut Pro, Houdini, Nuke and other 3D designing and compositing tools.
After completing this course student can choose any of the career options like Video Editing, Matte Painting, Graphic designing Artist, Roto Artist etc; there is many career paths for this ADVFX Plus Course.
All MAAC Centres have studio like environment for practical sessions to provide young artists experience of professional field.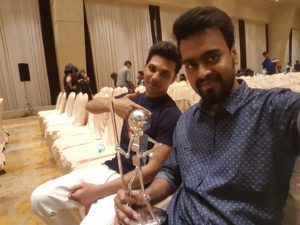 During the MAAC days Suhel Rahman, Sandeep Chatterjee and Prasanta Biswas participated in 24FPS event which held every year under the guidance of MAAC faculties and industry professionals.
They showcased their talent at the event and their short film won award under VFX Challenge category.
Event 24 FPS is an excellent platform for our young candidates where the best comes up in forefront after a tight talent hunt procedure.
This event prepared three of them to compete in the professional world.
Now days both Hollywood and Bollywood movies are made with the integration of live-action and Visual Effects.
In film industry demand for skilled and trained VFX artist is growing to work on national and international projects and to bring director's vision to life.
Suhel Rahman, Sandeep Chatterjee and Prasanta Biswas after completing their ADVFX Course in 2017 appeared for their campus interview and they cleared it in one chance.
Three of them were selected to Red Chillies VFX Company located at Mumbai.
Premier Red Chillies VFX Company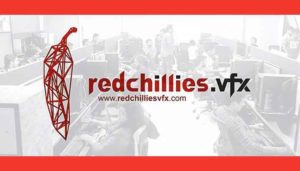 It is the talent and hard work which landed three of our MAAC student Suhel Rahman, Sandeep Chatterjee and Prasanta Biswas into Red Chillies VFX.
At Red Chillies VFX they are working as Roto/Paint Artist.
As Roto/Paint Artist their work is quite challenging; each new project brings new challenges for the artist to work on.
They tackle complex Rotoscoping work like removing or separating the character from the background of an image and replacing the background or placing the character in different image of the shot.
Roto/Paint Artist removes the wires, does the image compositing, colour correction and shares new ideas.
They need to perform their work in great detail so that audience should not feel the visual jerk and could see the seamless images on screen.
Roto artists work in a team under the supervision of VFX department head.
Our Alumni Suhel Rahman, Sandeep Chatterjee and Prasanta Biswas as Roto/Paint artist have worked in Bollywood movies like Zero, Badla, Ek Ladki Ko Dekha Toh Aisa Laga and very recent one Super 30.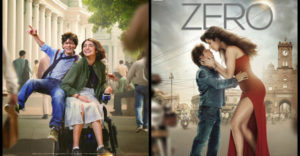 The VFX team including Suhel Rahman, Sandeep Chatterjee and Prasanta Biswas won the Best VFX award for the movie Zero in the year 2018.
In film Zero; Shah Rukh Khan played the role of dwarf Khan where he was shrank to 4 feet 6 inches for the screen; Red Chillies VFX team delivered lot of efforts to create this amazing appearance of the actor.
Our MAAC musketeers put their best into this film and their hard work received recognition in the form of award.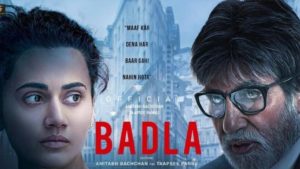 Our Musketeers Suhel Rahman, Sandeep Chatterjee and Prasanta Biswas shared the VFX task for the film Badla along with other Red Chillies VFX artists.
This movie too has VFX heavy sequences crafted by the VFX team.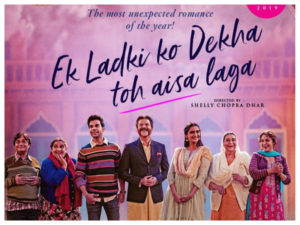 Suhel, Sandeep and Prasanta have contributed also in the film Ek Ladki Ko Dekha Toh Aisa Laga as Roto/Paint Artist.
Praises Earned Through Hard Work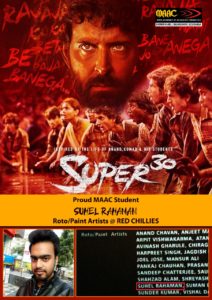 Super 30 is the recent movie where Suhel Rahman, Sandeep Chatterjee and Prasanta Biswas contributed as a VFX team under Red Chillies VFX production.
The above image is the acknowledgement card mentioning the name of Suhel Rahman along with other VFX artist of the production house.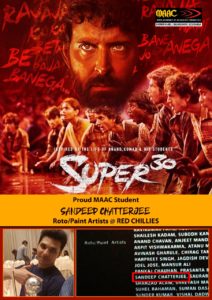 Sandeep Chatterjee's name is also present with Suhel in the title credit of Super 30 film.
Here is the name of Prasanta Biswas mentioned on the title card of the film.
Within the VFX team of Red Chillies each and every artist has equal contribution in making the story on the life of mathematician Anand Kumar stunning and seamless.
Roto/Paint artist job is quite herculean task; it needs lot of effort, patience and co-ordination with the team members.
So the credit that they earned for movie Super 30 is really valuable and most worthy reward.
Suhel Rahman, Sandeep Chatterjee and Prasanta Biswas have made us proud and has set example for the trainee artists.
We know that in future we will get to see more of their impeccable digital VFX projects on the big screens.
MAAC Alumni are constantly leaving their impressions in the premiere studios and production houses around the world.
Our best wishes are always with them.
Explore our vast digital courses through MAAC Kolkata Centres.