Today this blog will inform you about how VFX Technology is used to create magic on screen.
We all have watched those nerve-racking shots on the big screen where actor jumps from the tallest building or performs life threatening stunts.
But the fact is that those stunts are not that dangerous as they look on the big screen.
And the reason behind it is the magic of VFX Technology.
Hollywood's larger than life movies like Skyscraper or High-Rise has VFX Technology loaded visuals which makes us to believe in the unbelievable incidents.
The definition of VFX says it is the combination of live-action footage and computer generated imagery to create an environment which looks realistic.
In the movies VFX is used to create stunning shots which would be dangerous, expensive and impossible to capture using film camera.
VFX Technology packed movies not only keep the audiences glued to their seats but also has opened a new area for the professionals to explore and innovate.
VFX Technology Magic On The Screen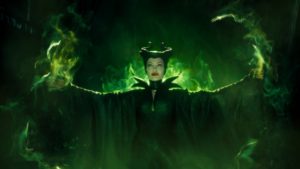 We as an audience love to see magic on the screen.
On screen magic takes us to the world of imagination.
Hollywood has a long list of movies where magical things happened with the help of technology.
Remember all those Disney movies like Pirates of the Caribbean, Beauty and the Beast, Aladdin where beautiful visual effects have been incorporated with the live-action.
Fantasy world of Disney Movies makes the time stills and takes the audience to the childhood environment filled with love and fun.
The purpose of VFX technology is to provide help in filmmaking.
A film needs a very vast set which requires expenditure and labour.
It is much easier to create a set digitally rather than physically to save time and reduce labour cost.
The war sequences in the movies shows huge mass of army but practically few hundred peoples have been used actually in the shooting location.
For example movies like Bahubali or The Lord of the rings used vast set of soldiers create with the help of CGI.
Many times stunts performed by the stunt man can be replaced by the actor digitally.
Removing unwanted extra or explosions are too easy act with the help of computer.
Digital technology helps us to add backdrop or correct the errors to give a perfect experience of a film.
In the movies VFX loaded scene requires a lot of planning and innovation as because VFX is the main part of storytelling.
VFX Technology usually used at the post-production stage but the filmmaker plans about it at the pre-production stage only.
There are various tools which helps in creating mind-blowing Visual Effects.
Techniques To Create VFX Tricks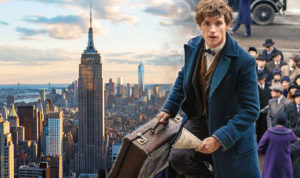 Written by J.K Rowling the Fantastic Beasts and Where to Find Them has an extensive VFX content to bring the magical creatures of the wizard world to life.
The visual effects of this movie transported us to a world that does not exist.
CGI Technique
Any Images that needs to be drawn or created using a computer tool is called Computer Generated Imagery.
Film Fantastic Beasts and Where to Find Them introduced a new world of CGI creatures and new digital environments to the Harry Potter fans.
CGI can be 2Dimensional or 3Dimentional.
The magical 3D creatures were created by famous Framestore Studio's team of animators in this movie.
This film became the first Wizarding World Film to win an Academy Award.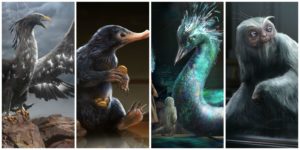 Motion-Capture Technique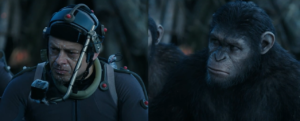 VFX techniques like Motion-Capture widely used to track the movement of the creatures.
In this technique of Mo-Cap movement of person is recorded through sensors.
Movie War for the Planet of the Apes has used this vfx technique a lot.
Forced Perspective Technique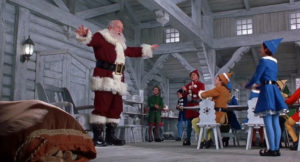 Movies like Elf and Harry Porter used VFX Technology Forced Perspective to create unbelievable shots.
In Harry Porter movies fictional character Rubeus Hagrid looked like a giant by the use of forced perspective.
Forced Perspective creates optical illusion to make an object appear far away, closer or larger than its actual size.
In the movie Elf oversized human struggles to fit in with Santa's elf community.
3D Modelling Technique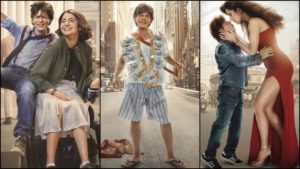 Shah Rukh Khan starred movie Zero used 3D modelling VFX tool to give a new look to the Bollywood actor.
3D modelling and sculpting technique gives shapes to all kind of characters and monsters.
In the movie Zero this technique transformed the body of the actor into a dwarf.
This technique is very much is use now days to make magic on screen.
HDRI VFX Technology & Techniques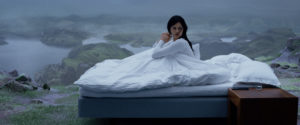 HDRI method gave an amazing viewing experience to the film Echo directed by Victor Perez.
High-dynamic-range imaging (HDRI) is used to produce high range of luminosity which is not possible with standard digital imaging technique.
The wide landscape received a bright luminance effect with the help of this technique.
Green Screen Technique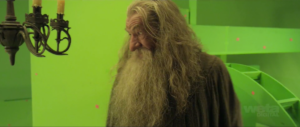 This VFX Technology is used for joining two images together; here the colour in the top layer is made transparent revealing another image in the background.
It is also known as chroma keying.
Film-The Hobbit: An Unexpected Journey used this VFX tool.
Rotoscoping Technique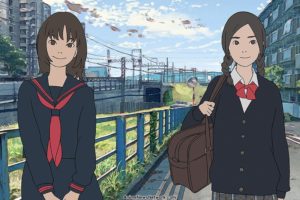 In this process artists manually trace over motion picture footage frame by frame.
It is a vital process where you can take out elements from live-action footage.
The artists get realistic movements by tracing over the actor in the shot.
Animated film The Case of Hana and Alice was entirely animated with rotoscoping.
Crowd Simulation Tool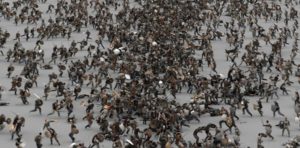 Crowd Simulation is the process of creating, rigging or texturing humans, clothes and props in large numbers.
Movie like Lord of the Rings used crowd simulation to generate massive crowd in the battle ground.
Adobe After Effect VFX Tool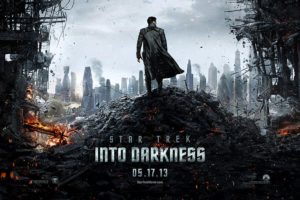 Adobe After Effects tool is another VFX tool used for motion graphics, logo animation and title introduction.
This tool has unique features which help to perform different visual effects on the shot.
The film Star Trek has utilized Adobe After Effect to create moons to asteroids on the screen, planets were colour-corrected using this tool.
Enter the field of VFX Technology with MAAC Kolkata.