Today in this blog we will take a closer look at the plugins related to 3ds Max.
The web is a great place to find and discover.
During the recent times, owing to the advancement of the software and technology, 3D animations, video gaming, models, graphics and images are developing.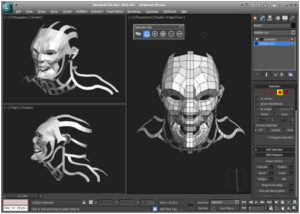 The art of 3ds Max is indeed serving the web background effectively.
For 3ds Max, Autodesk is incessantly advancing its contribution day by day.
However, sometimes, making certain plugins becomes a little bit reluctant and difficult.
It is relevant to acknowledge that Quad chamfer was initially used as a great plugin.
It, later on, entered into the main package and therefore it makes the plugin more archaic.
There has always been a great demand for pioneering developers to liberate plugins that will improve 3ds Max.
 Top 10 3ds Max plugins which you really should check out!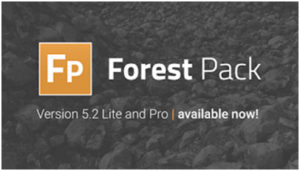 Forest Pack: It is considered as one of the top solutions for making vast surfaces of trees, bushes and plants.
Creating huge amounts of vegetation was arduous, memory severe and nearly impossible at the initial level.
Forest Pack is an unique type of plugin that operates without any difficulty by proffering all the diffusive tools together.
It also offers vast libraries of photorealistic trees and plants.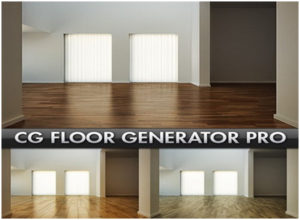 Floor Generator: It is a plugin for 3ds Max.
It has been devised from the year 2013 to 2017.
This plugin is helpful to generate independently boarded floors, which can be easily textured with the help of MultiTexture.
It is perfect for wooden floors. While you are practising architectural visualization, it serves as a great tool.
There are ample amount of customization tools that allow for incorporating arbitrariness to the geometry.
It is beneficial to create practical and realistic placed textures to your floor.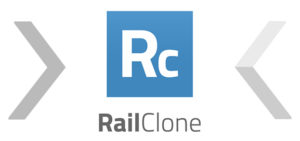 Railclone: Railclone is considered as the world's most influential artist-friendly parametric modelling plugin for 3ds Max.
It is highly beneficial in operating parametric solutions.
It provides exclusive and unique array-based approach to benefit construction.
Thus, it makes the work more user-friendly, efficient an easy.

Maxwell Render: Maxwell Render is a 3D rendering software for architects and designers. It is best known for its quality and realism.
Maxwell is a great option when it comes to 3ds Max.
With the help of ordinary set-up, it delivers great results which let one focus on lighting.
It has several features like physically based advantages: fast scene setup, Multilight fire fast interactive rendering, volumetric particle rendering, deep compositing and many more.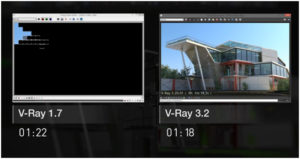 V-Ray: V-ray is a heavy-weight plugin in the rendering market.
It is easy and convenient to use and thus makes the work expedient and fitting.
It can be defined as the rendering engine that uses universal illumination breakthrough, consisting of path detecting, photon mapping, surveying, and effulgent maps and directly computed global illumination.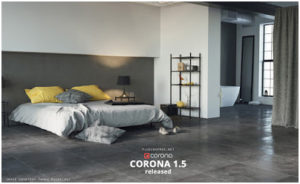 Corona Renderer: Amidst V-ray and Maxwell render, Corona renderer is also a highly used plugin.
With its large contribution for over 5years till now, it is in high demand and is considered as an impartial renderer.
Now it has marked its beginning to get natural traction in the 3D community.
It is a recommendation from MAAC Kolkata to check out this plugin.
Several features are located and is set to constantly improve and update artist's works.
SketchFab: After V-Ray and Corona, SketchFab is another free effective plugin to be used.
It is a web-friendly solution that helps to showcase your 3D models in a more realistic way.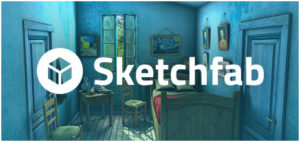 It is a potential plugin that offers you the ability to send abroad your 3D models. Moreover, it provides that essential ground for users to interrelate with them in a web-based surrounding.
Anima 2.5: Anima 2.5 is launched by the AXYZ Design.
It went to the air in the market in June 2016.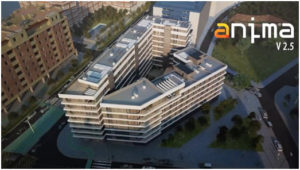 However, after several updates, it has been merged as the premium quality solution for rapidly and simply making eye-catching 3D animations in very short time.
Anima 2.5 is deemed as the software for regular usage in order to populate scenes highly due to the beginning of Metropoly Ready-Posed model support for still imagery.
It has distinct features which enable the 3D artist to gain independence about the model or design.
The various features include integration online asset shop, OpenCOLLADA, V-Ray or Alembic, advanced custom actor, motion clip importer and extensive colour grading abetment mask.
MultiScatter: It is one of the great plugins for 3ds Max.
This plugin is highly based on VRayScatter technology and it is planned and designed to operate not only with V-Ray but also with other plugins.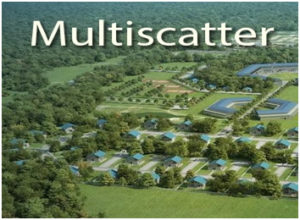 It works with Corona, Maxwell, Octane and many more.
Laubwerk: Among the various plugins described above, Laubwerk is very easy to use.
It is oriented to proffer convenient software extensions to architects and artists who are seeking credible 3D plants and plants scattering tools.
MAAC Kolkata has devised this blog in a way that will aid readers to get a brief idea of all the 3ds Max plugins that are effective and functional.
These plugins are advanced and improved for the benefits of the artists and users.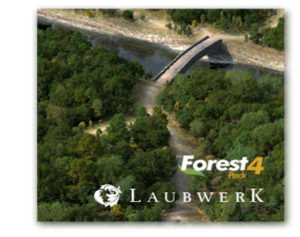 People who are looking for effective plugins can find this blog useful.
A good blend of all the 3ds Max plugins is presented before you that will aid you in your work.
Plugins have become widely beneficial in CGI, Animation and computer graphics.
Various rendering software like Corona and Arnold has become largely functional in web designing, content marketing, digital marketing, 3D animation, Graphics, Visual Effects and many more.
The main outlook is to maintain a stable sentinel for new plugins that you have worked with before.
Our motive is to increase your concept of plugins into a broad spectrum of ideas.
Getting acknowledged about the distinct plugins will aid your workflow improving smoother and easier.
So have your work done with the help of this blog and reach whatever you are to reach.
Do share your comments in the box below if the write up is helpful to you.
You may click here to know more and join our Free Master Class.