3D Animation has become a very lucrative career option for many aspirant.
The job market is also growing and Kolkata the "City Of Joy" is catching up with its ever growing demand.
We might remember the film Kung Fu Panda who taught us to be self dependant , or The Chronicles of Narnia, ,Iceage, and monsters versus Alien are wonderful examples of how 3d animation may take movies to a very high scale.
3D Animation industry may create limitless scope for those who wants to create wonders. Animation is sometimes mistakenly regarded as cartooning.
Cartooning is just drawing mere caricatures of characters with some distinguished characteristics which gives us a sense of comedy.
Animation is the way life is induced in the character.
Is 3D Animation a right career for me? This question might rise in the mind of a aspiring student is whether it is a right career for me.
Then the answer is YES . If you have Patience , capability to work hard, working with team and dedication towards one work and Right training from Good Institute.
If one goes through Quikr, and Naukri .com one may go through various profile where the animation studios are searching for graphic designers , 3d modelling artist animators , rigging artists etc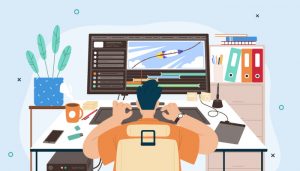 The best way to pursue a career in animation is to get a diploma in animation.
Depending on the institute the cost of a course actually varies.
The cost of any course varies from Rs50,000- Rs 2lacs.
The job prospects for animators are rising in faster speed.
This increasing demand for animators is due to the rise in demand in entertainment and gaming industry.
3D Animation has gained its hold on in movies , television, and advertising industry due to the massive use of special effects.
Millions of animation movies are been produced. A single film requires as many as 500 animators minium.
These film actually creates huge employment opportunites for its employees.
3D Animation is a good career option in entertainment and education industry.
Nowdays 3D Animation is becoming satisfying career option which is just driving young generation towards it for its glamour and reward.
Generally after completing a course one can works as junior animators in animation studios and production houses.
After working as a junior animators when they get promoted as senior animators they start to earn Rs 30,000 to Rs 40,000.
If one possess a really creative mind one may earn more than 50,000 per month.
3D Animation is a fast growing career opportunity for young stars .
The requirement for skilled animators has given a high rise in job opportunities, and the number of animators required is higher than the number of animators that we already have in the market.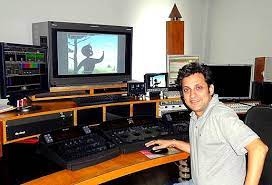 The 3D animation industry requires more than 3,000 plus professionals per year.
The 3D animation industry which was once had its origin and hub in the west has found a new hub in India.
Although the industry is new in India its has got a high boom in near future.
Kolkata has rich cultural heritage , as well as it has a good knowledge on software and technology .
India has the capability to make animation movie and short animation feature.
In India Kolkata is regarded as a hitech city which has aspirants with good software knowledge.
Sometimes animation film maker in foreign countries also hire Indian companies to make animation movies.
3D Animation as a career is not limited to movies but it has also expanded its limit to gaming to become game animator and mobile industry.
This as a new arena to create new job opportunities for 3d and 2d animators.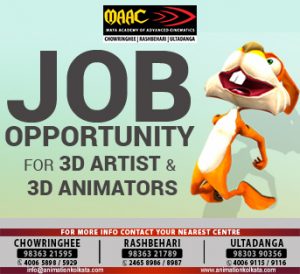 This eventually will lead to a global recognition of animators.
The 3D animation industry in Kolkata is increasing beyond leaps and bounds.
The reason behind this is Kolkata's cost benefits and great infrastructure of state of art studio.
Big animation companies of the western countries like Fun Bag Animation, Warner Brothers, Industrial Light & Magic and Disney are working hand in hand with Indian animation companies to produce their animation movie.
There are many institutes in Kolkata which provides good animation courses .
After completing the courses these institutes provides job placement.
A new job applicant generally wants to stay in Kolkata as Kolkata is relatively not a costly city as compared to Mumbai , Bangalore, Chennai Delhi.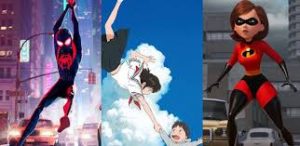 After completing a course in animation one may work in the following position in the industry-
ANIMATOR- This is a beginners position in the animation industry.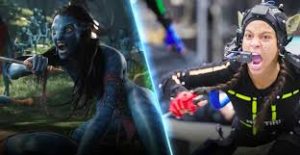 In this position one may learn about all the basic things of animation. Gradualy grow as junior to Senior animator position.
MODELLER- In this position a animators makes model for animation and become expert 3d modelling artist.
BACK GROUND ARTIST– In this position the main job of an artist is to paint the background of the characters in the project.
LAYOUT ARTIST- A layout artist is the person who decides the lighting and camera angles and sketches the background design of animation.
STORY BOARD ARTIST– The main function of a storyboard artist is to visualise a series of frame from one animation frame to other.
CLEAN UP ARTIST – The main function of aclean up artist is to check the drawing of the animator and to check the accuracy and consistency of design.
SCANNER OPERATOR– The main job of a scanner is to clean up the artists drawing .
COMPOSITER- The main job of a compositer is to bring characters and back ground in one single frame.
SPECIAL EFFECT ARTIST – The main job of special effect artist is to combine live footage with computer generated imagery.
MATTE PAINTING ARTIST – The matte paining artist work as backgroud to create beautiful scenes and images.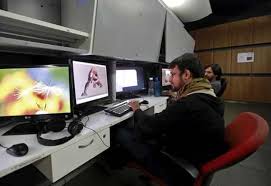 3D Animation jobs are in high demand in Kolkata . So if you aspire to to a part of such glamour and prestigious industry choose right training institute do a course and grab a job in your own hometown.
You can call us 9836321595 for free career guidance and avail FREE DEMO Class At Best Animation Training Institute In Kolkata.