In our todays blog with Best VFX Institute Kolkata will learn about the use of VFX popularly known as Visual Effects use in advertisement field.
Technology has been a blessing to mankind .It has helped human beings in many ways of life.
It has helped human beings to communicate as well as to cultivate something in science or in civil service.
One of the key part that is gaining from this industry is none other than advertising industry.
The advertising and marketing domains have developed a lot with the overall development of the media and entertainment industry.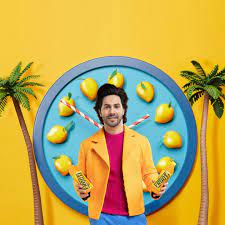 In one of the recent Frooti advertisement where Varun Dhawan played the pivotal role VFX was used.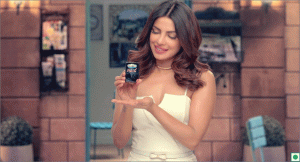 In Rajnigandha Pearl advertisement where Priyanka Chopra played the pivotal role most of the shots were made with the help of VFX.
By watching the ads of 80s and90s we generally have nostalgic feeling, but a modern day ad has really changed the game a lot.
With the advent of television channel , as well as influx of new technology, digital platform, and social media channels and more, the respective path for business and brands to capture the attention of potential customers and existing customers have increased in leaps and bounds.
While the content of the advertisement has went on changing in the society, it is very much worthy to say that the quality of visual story narrating has taken several steps to develop in a big way.
While the talent goes to makers , artists and brands who brings advertisements to life , animation and VFX also plays a key role in advertising.
One of the high leap in the technology that totally changed the cinema and television world was VFX.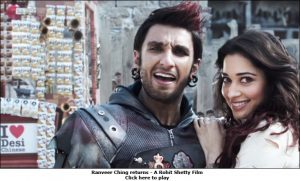 In 2011 a visual effect company named Gen Arts a visual effect developing company worked with Market Tools and made an online research on how VFX influences the audience .
The research was done on 518 people mostly belonged to age group 18 – 54 years .
The video with VFX influenced 90% of the people.
If a producer wants to sell his product one need to advertise his product.
So one will also try that the advertisement makes a permanent impression in the viewers mind.
Some of them has left us spell bound, some of them has been a great source of fun, and others has given us a source of thinking.
As technology improved the creative mind has made the best use of technology and surprised the world.
So a longer the advertisement the longer it will make a permanent impact on the viewers mind.
Suppose one is making advertisement of mosquito repellent.
If we try to guess what will grab our attention, a real size mosquito or a monster mosquito , then naturally we can imagine the giant size mosquito will grab the attention of the people.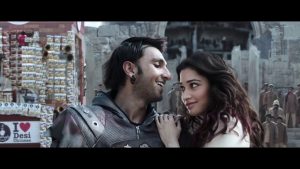 If in the advertisement it shows that the giant mosquito is being killed by the mosquito repellent.
So this giant mosquito in the advertisement could only be possible with the help of VFX.
Visual effect actually capture the audiences interest. VFX is no longer limited to only big budget films.
It gradually moved to the advertisement sector in India and it has helped to create special and new advertisements.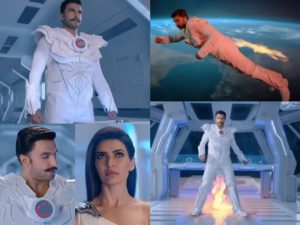 VFX is aiding new brands to create new catchy advertisements.
It has helped ad makers to make more catchy and wonderful advertisements far more appealing from monotonous advertisements.
VFX has undoubtedly increased the visual appeal as well as retention capacity of the audience.
Chings Secret a popular Indian brand of Chinese cuisine made a very popular advertisement which was popularly known as Ranveer Ching Returns in 2016.
The advertisement was one of the most expensive ad.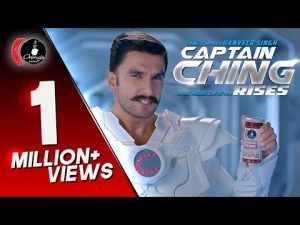 The budget of the ad film was 750 million almost similar to a budget of any Hindi movie.
The advertisement was directed by famous filmmaker Rohit Shetty.
The advertisement showed a utopian future where a lead actor riding a chariot comes into a arena to fight hunger and save people from starvation.
The ad had six million viewers on youtube.
The Utopian city was created by NY VFXWAALA. The film was shot in Ramoji Studio in Hydrabad.
The ad film was originally made in Baahubali style but it appeared in its current form due to the unavailability of horses.
The city was created using VFX shot , the giant vehicle in which Ranveer appears , the scene where Ranveer and Tamannah throws the burning pan , fight sequences all were made with the help of VFX shot.
VFX helped the advertisement to reach its high level.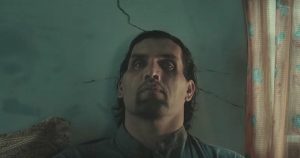 An Ambuja cement ad in 2015 showed Khali the popular wrestler.
It showed the problem the wrestler faces due to his size and strength while he tries to live normally in the house.
It a showed how Ambuja cement helped him to live a comfortable house.
The advertisement was made by Metropolitana Vfx studio in Spain.
VFX shots were taken where Khali falls down breaks down the wall shots.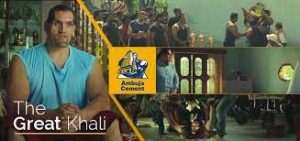 It was a very much interesting advertisement and it became successful due to VFX shots.
Coca Cola in 2017 introduced a ad of Indian rendition of its brotherly love ad campaign in a form of tv commercial.
There are several other advertisement like Rajnigandha , Applefizz advertisement where Salman Khan played the pivotal role and Frooti where visual effect was used to produce high level of excellent visual content.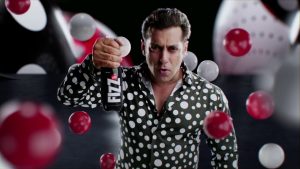 There are many benefits of using visual effect in commercial.
Some of them are explained as below-
It helps filmmakers to produce high quality visuals.It helps content creators to work with different kind of story narrating technique.
It helps to bring down the expenditure of the add film.
It helps the add filmmaker to shot add film faster and add the remaining part later on post production stage.
It helps in creative enhancement and helps producers to think of business and anyhow they deliver eye-catching commercial.
By the use of VFX one can make impossible possible.
By the use of Visual effect one may take an add film to a utopian world by making the unrealistic thing realistic.
With business houses investing lot of money Vfx plays a pivotal role in making advertisements.
With Visual effect studios been upgraded in new technology, technical knowhow and expertise one may use VFX effectively while making an ad film.