Walt Disney said "Animation offers a medium of storytelling and visual entertainment which can bring pleasure and information to people of all ages everywhere in the world."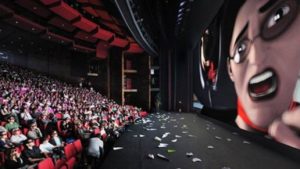 Animation films have been playing an important role in entertainment industry.
Animation films are loved by every generation. They are not only loved by the little ones but these days also by the elder ones.
Animation makes films stories more interesting. So why not celebrate the Animation films here.
In this blog we will enjoy the spirit of creating animation films and providing bang on entertainment package through it by looking upon some of the international animation film festivals
There are various names come across when talking about the Animation film festivals. Some of famous names of these International film festivals are:-
Annecy International Animated Film Festival


It is a major international animation film festival and has participation of more than 8000 industry professionals.
It is abbreviated as AIAFF. This festival was started in 1960 and is held at the beginning of June in the city of Annecy, France.
In the year 1998 it became an annual event. This popular festival is for international animation films and is organized by Association International du Film d'Animationor ASIFA, the International Animated Film Association.
This festival makes the animated feature films to compete in various categories such as:-
Feature films,
Short films, Films for television and advertising,
Student films and also films posted on internet.
People come to cinema halls to watch these various films compete against each other.
In addition to this, the films are also projected in an open-air night projection is organized with a beautiful environment at Pâquier, which is center of city  in between the lake and mountains.
This festival celebrates latest films are projected upon the giant screen. The awards are distributed on the night of weekend.
The Ottawa International Animation Festival (OIAF)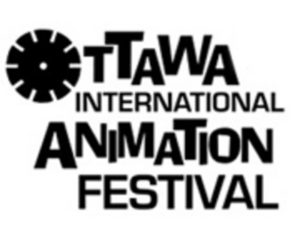 It is an International animation film festival which is held in Ottawa.
These awards were introduced in 1976.The OIAF is one of the largest events in North America.
It is a major film festival that attracts the attendance of audiences around the world.
This event and screening of films takes place at the National Arts Centre, By Towne Cinema, National Gallery of Canada, Empire Theatres Rideau Centre and Arts Court Theatre.
Anima Mundi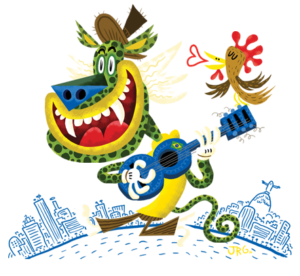 It is one of the greatest International Animation Festival of Brazil.
It takes place at two cities. It is one of the most happening events yearly held at Rio de Janeiro from 25th to 30th October and in São Paulo from November 2nd to 6th.It was established in year 1993.
In the place where this festival is held not only they show films but also there are several mini-workshops that teach the people how to animate in several styles. These styles involve pixilation, stop motion, hand drawn.
The International Trick film Festival Stuttgart (ITFS)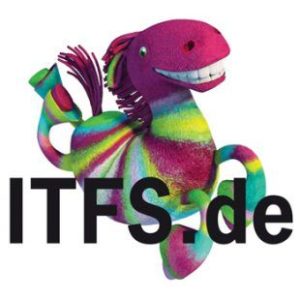 It has been a festival for animation films since 1982. It is the largest event in Germany and one of the largest worldwide for animated films.
The festival started in a two-year cycle. In 2005, the festival was decided to organize the festival on a yearly basis.
Young Animation: Students from international film and art colleges present their works.
Tricks for Kids: Competition for challenging children's trick films and series for children and it is accompanied by live programs and participatory events.
 Ani Movie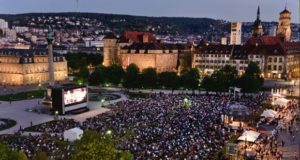 Entertaining and unconventional International Animation long films are viewed.
In this event shows of animated short films and popular features are projected on a large LED projection screen and are screened day and night.
Because of this, you can enjoy your family by taking them to ITFS.
In 2014, around 85,000 visitors were registered at Stuttgart and more than 1,000 films were screened at the open-air screenings, at the city of Stuttgart and Ludwigsburg.
The Festival has developed into a pinnacle for animated films in Germany.
It is regarded as one of the biggest events for animated film around the world. Stuttgart's city center also provides act's open-air film screenings, which makes the atmosphere truly special.
World's well known animators come here to feel and live the unique and pleasing environment.
The ITFS promote the new upcoming talent by giving those awards and cash prizes which totals to more than 50,000 Euros.
The ITFS, the first-class industry conference FMX and the Animation Production Day have come up together and have developed an important platform for providing the financial support and development of animation projects.
The Holland Animation Film Festival (HAFF)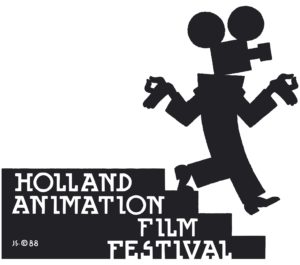 This international film festival in Utrecht.
The Holland Animation Film Festival is one of the most outstanding events for animated film worldwide. The first event took place in the 1985 at Whitsun initiated by Gerrit van Dijk.
It was also held first after every two years, from 2009 has become an annual festival.
They arrange competitions, lectures, workshops and Art Comic fair to display the art of animated films and animated videos, student films and commercials.
The festival logo, a walking camera with Mickey Mouse ears, designed by JoostSwarte.
They arrange competitions for various fields like animated short films and advertisements.
This is an international competition for applied animation. The competition is for animated films made by students from Netherlands and Belgium.
Also there is a competition for best Dutch animation film, this competition is allowed for film from Dutch productions.
So, all above listed awards are world's most renowned awards. We have given here five most popular film festivals.
But the list does not end here. There are plenty of such festival organized around the globe to celebrate animation and its beauty and its glory.
Animation films have been popular in the past decades and as a result the best visual effects awards category is considered for almost all prestigious awards.
It necessary here to applaud the work of these animators who put their heart and soul in its making.