3D model designer are who, use computer programmes to generate 3d model, bringing characters and objects to life.
Some of the games that we are fond of are produced with the help of 3d rendering.
3d model is used in various industry like film, animation, gaming , design and architecture.
3d model is also used in medical industry to create representation of anantomy.
A wide range of 3d structure is used in constructing digital representation of mechanical model. The product is called 3d model.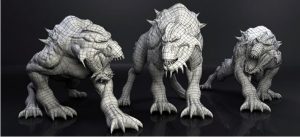 An artist who works with 3d model may be referred to as 3d modeller.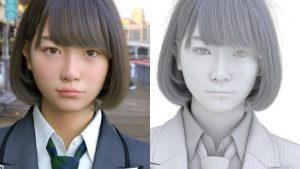 A wide range of 3d softwares are in creating beautiful real like 3d model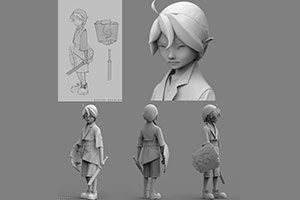 Venturing into the 3d world is one of the most fulfilling experience one may take.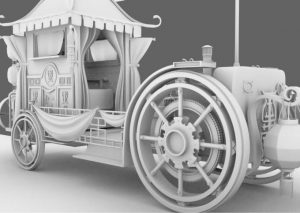 An artist may picturize anything one may imagine and bring life within his own hand.
For a 3d artist it is the most brilliant thing on earth for him.
However the road to become a 3d artist may be full of challenges.
If one have a strong will power and one is creative he may produce marvellous 3d visualization.
Some of the qualities required to become a 3d modeler and create 3d model given below-
Learning the software properly-
The most important thing on need to learn to become a 3d artist is learning 3d software for everything one do.
There are lots of 3d software and tools for 3d modelling.
But choosing the software when one is just venturing in the 3d modelling world may be over whelming.
An aspiring artist need to do a lot of homework.
One should take care what other aspiring 3d artists are using.
One may kick start with photoshop to get a basic idea of 3d modelling.
One may try with other tools like Blender, Autocad, 3d Max, and V-ray, Maya.
In way one may learn how to create 3d model with the help of these software.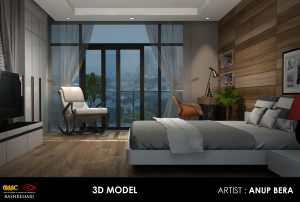 Research the work of other 3d artist-
To become a good 3d modelling artist one may go through the work of various other 3d modelling artist .
One aspiring 3d modelling artist may find inspiration from the work of other established 3d artist.
Some 3d modelling artist have made their portfolios online.
One may go through their portfolios and listen to their interviews as there are lot of advice and tips to share with them.
Creation of portfolio-
Creation of portfolio is a must for aspiring artist.
The best work that is created by an aspiring artist should be shown in the portfolio.
The work that showcase ones talent creativity and experinence should be shown in the portfolio.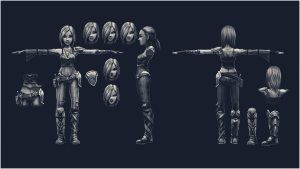 Elimination of procrastination from character-
Procrastination or lethargy is the nature that may kill the motivation of the artist.
Just anybody who wants to be a successful artist should come out of this nature.
This nature might distract anybody from one career.
To become a successful artist one need to practise a lot.
So one need to come out of procrastination or lethargy as one has to meet and over come all obstacles.
Research the work of other 3d artist-
Researching the work of other aspiring artist is one of the best way of improving ones skill.
One might find inspiration from their creativity.
An aspiring artist may be on constant touch with them.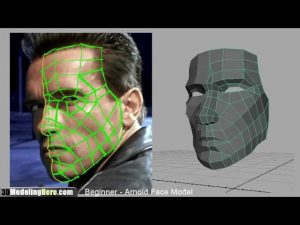 Networking-
Networking is the one and only way to enhance ones skill when one is trying to build his or her name in any field.
One may meet other aspiring 3d artist one may gather experience and knowledge from other artists.
In a way by networking one may meet a lot of employers who wants to hire 3d artist .
It is actually a connection so we may build up a 3d community and they may help a 3d artist to achieve his dream.
Artwork should be noticed-
One should try to get his artwork noticed.
This could be done by sharing one s work in social media.
In how ones work will be noticed in the social media.
One may get a proper feed back of his work in social media.
That will help his or her to improve his work.
After getting impressed by an artist work in social media people will start visiting the artist website.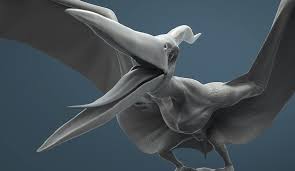 Leaving the above theoretical qualities and requirements the basic scientific things that are required to become a 3d model artist are as below-
One should learn the basics of 3d modelling to be a successful 3d model artist.
There are plenty of 3d tools that a 3d model artist must master them to become a successful 3d modeller.
The requirents of a director of a Hollywood Blockbuster is different from a medical research study. Similarly it applies for 3d model artist.
3d modellers are hired by movie directors to create everything from items in the background to fully imagined primary characters .
3d modelling is a general skill that work together in this techsavvy world.
It is a deserving profession but at the same time it is very difficult to learn the nitty gritty of 3d modelling .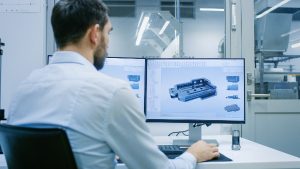 It requires a great deal of patience skill and liveliness.
3d modelling requires a detailed understanding of certain software.
In this field the technology is always changing. So an aspiring 3d model artist should always keep himself updated with industry trends..
3d modeller should understand some basic programme of sculpting including programmes like Zbrush or Muddox. 3d model artist should also learn texturing.
3d modeller without any texture will simply not look much interesting.
A commonly used texturing programme is Poly Painting.
3d modelling and animating are two different programmes that generally walks together though both are completely different field.
So to become a proficient 3d model artist one need to learn a lot of software as well as other technique.
As the reason is 3d modellers need to work on a wide range of activites.
So to learn the 3d software and the other skill one need to join a good institute where one may learn the software as well as the basic points that are required to become a good and proficient modeller.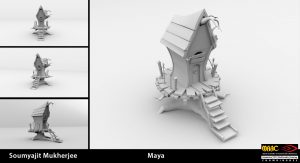 An institute should have a good and efficient instructors who are have high level of experience in this field as well as there should be good infrastructure in an institute to learn the basic concept of 3d model design.
An institute should also have well equiped computer lab. Choosing right training institute is very important for the aspirant.
So 3d modelling is a good career option though one need to do a lot of hardwork needs proper technical training guidance from expert, and practice to achieve in this field.
Aspirent choose wisely the right training institute call us @9836321595 for any guidance.