VFX is the condensing of Visual Effects.
In Filmmaking, Visual Effects is where Video Footages Or Images are made outside the Circumstance of the no-frills shoot.
VFX can be likewise named as CGI ( Computer Generated Imagery) where impacts are made on Computers with the assistance of various 3D and VFX applications.
VFX is appropriately Planned in Pre-Production and later executed in Production as well as Post-Production.
The greater part of the part is done in Post-Production.
Visual effects Supervisor is in charge of accomplishing the coveted impacts according to content request and executive's Visuals and edges.
He is additionally in charge of a smooth work process from live action shoot to craftsmen working later on live VFX shots in Post-Production to accomplish the alluring yields.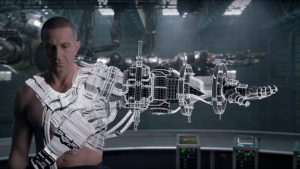 In the 21st century, the technological and the technical advancements are driving the game graphics forward.
This blog is dedicated to the MAAC Kolkata students as well as the amateur beginners with a view to educating them about the convergence of Video game graphics and VFX in movies.
MAAC Kolkata presents this blog in coherence with the three branches of MAAC Chowringhee, MAAC Ultadanga and MAAC Rashbehari .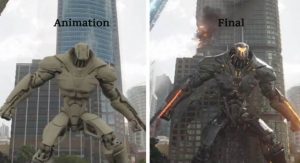 The various technological developments are vital to the economy of the VFX and Animation industry.
Visual Effects had come down a long way through the way of the industry.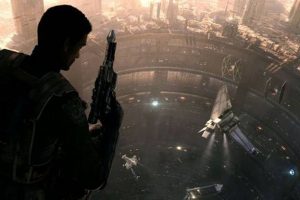 Now it is time to revisit some unknown aspects of Visual Effects and its relation with the Video Game Graphics of the industry.
We assume that you will gain more knowledge after reading this blog as you are led to a broad world of Video Game Graphics and Movie Visual effects.
Over the last few years, convergence is the keyword which is vital and a significant buzzword all throughout the 3D industry.
During the recent times, the worlds of game graphics as well as movie VFX are improving day by day.
With this significant changes stepping forward, a natural or traditional crossover is happening.
Presently a situation arose where it is observed that the production methods and strategies are utilized for the purpose of the creation of digital art, perhaps for movies, films, games and many more, are quite identical.
Now, this has been partially activated by the increase of new technologies such as Virtual Reality.
Well, with both the areas utilizing the same devices such as that of Maya as well as ZBrush, however, there are certain areas where a single plant in the Avatar movie had numerous polygons than an entire game environment.
Motion Capture In Games
Motion capture or Mo-cap is a huge arena of subject matter where convergence has been observed more and more with the mocap.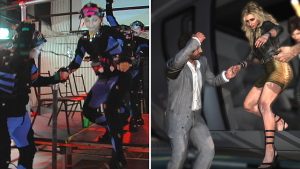 In this way, it had become easier to acknowledge Disney CGX shader in real-time engines.
Motion capture in games has permitted a more intricate universe of narrating to develop, with innovation enabling game creators to make characters who are relatable and human in their outward appearances and physical quirks.
Simply take a gander at crafted by Imaginarium on Squadron 42, Naughty Dog's The Last of Us and Guerrilla Games' Horizon Zero Dawn.
With the improvement of characters in diversions utilizing motion capture, this permits the investigation of more extensive human subjects.
Real-Time Rendering Technology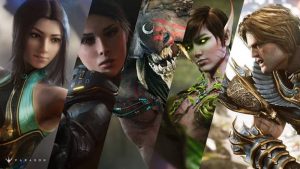 One of the other enormous improvements that are happened in this space – which we've seen most as of late at occasions, for example, the Games Developers Conference (GDC) – is the energy of constant rendering.
Epic's Unreal Engine has truly stolen a walk on this, and it has as of late collaborated with The Mill and Chevrolet to exhibit the motor's potential with the short film Human Race.
Consolidating live-action narrating with ongoing Visual Effects, the film features how these innovations are pushing the breaking points by utilizing constant rendering in an games engine.
The way that a comparative approach was utilized for a portion of the scenes in Star Wars: Rogue One by ILM, utilizing a changed variant of Unreal Engine 4, just adds to its accreditations.
The group utilized this innovation to breathe life into the droid K-2SO continuously.
While right now this strategy is predominately being utilized for hard surfaces, it's definitely just a short time before it bolsters more different articles.
We're likewise observing organizations, for example, execution catch studio Imaginarium extending to adjust to this change, with Andy Serkis' as of late divulging Imaginati Studios, games creating a studio with an attention on ongoing arrangements utilizing Unreal Engine 4.
Photogrammetry In Games
Another zone where there are a genuine meeting and hybrid of ability is in the utilization of photogrammetry, which includes taking photographic information of an object from numerous points and changing over it into stunningly practical completely finished computerized models.
Making games resources from photos may not be new, but rather the procedure has now achieved the sort of norms we are accustomed to finding in film production.

From the inconceivably sensible entertainment of the Star Wars universe by DICE in Star Wars Battlefront to Crytek's Ryse: Son of Rome, the bar of computer game designs and development is getting increasingly elevated.
It may be hyperbolic to recommend the visuals of Ryse are parallel to the great film Gladiator, however it is by the by a shocking acknowledgment of old Rome.
The Vanishing of Ethan Carter is another game that utilizations photogrammetry to awesome impact.
Epic Games' Paragon, where photoshoots were utilized to catch HDR lighting on hair and skin, is another incredible case.
Probably the most convincing looking designs in recreations were made with photographic procedures, and photogrammetry has had an enormous impact in driving video games illustrations forward.
Convergence of Video Game Graphics & Movie Visual Effects Final Verdict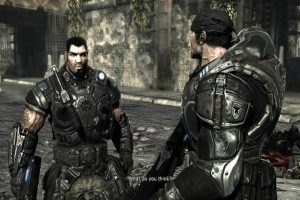 After observing all other facts and things it can be stated that this convergence has brought brevity in the work of Video Game Graphics and Visual Effects used in movies.
Stay tuned to new hotshot topics coming on your way.
Do share your feedback and leave comment how you liked the blog.