Gaming Industry has gained an important strong hold over the years in the Indian's entertainment industry.
There are more than 628 million gamers in the Indian gaming industry.This gives a new vigour of energy to the gaming industry.
From taboo to main stream recognition the gaming industry is growing in leaps and bounds and is expected to reach 1.1 billion by 2021.
Online gaming industry has achieved a good position in Indian entertainment industry.
As the Indian gaming industry has more than 628 milllion gamers every body in this industry designers marketers are all working together to give the industry a good lift.
They are coming up with new games and new concepts for the players.
All this has made India one of the important gaming market in the whole world.
More than 628 million gamers has given a new vigor to the gaming ecosystem within the Indian economy.
This ecosystem includes gamers of all ages , game developers, designers, investors, and marketers all were working together to invent new technology to apply it to video games.
All these interest and capabilities to invent new games make India one of the top gaming market in the whole world.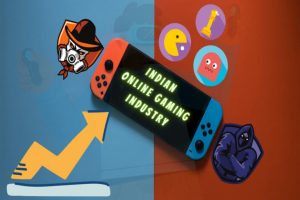 THERE ARE MANY REASONS BEHIND EMERGING INDIA'S GAMING INDUSTRY MARKET AS A GAME CHANGER-
1.INDIA IS A COMPARATIVELY YOUNG MARKET-75% of India's population is young.
This makes it one of the largest market for online gaming industry in terms of volume.
The Indian population has a growing trend of urbanization which has enhanced the growth of Indian gaming industry.
There is also a growing trend of individuals of playing online games on smart phones .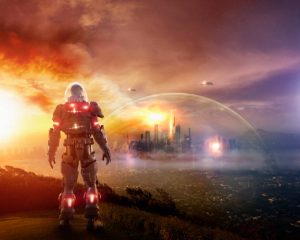 60% of India's population belongs to online gamers who are aged between 18-24.
This makes India number one in the market for online gaming.
2. A GOOD NUMBER OF INTERNET USERS– India has a good number of internet users. It has more than 560 million internet users .
This makes it the second largest online market in the world next to China.

Men are the frequent users of internet. Only 33% of Indian internet users are female.
In the year 2023 this estimated number of internet users will increase upto 650 million.
3.MOBILE GAMING AS A FRONT RUNNER– Earlier nobody ever regarded mobile device as a platform for games specially the online ones.
Nowadays gaming is mainly about comfort and easy accessibility, so smart phones are replacing consoles and pcs .
Smart phones are very easy to handle. So many smart phones are becoming more and more cheaper allowing players to play whenever and wherever possible.
High amount of revenues are generating from mobile gaming much higher than that of game consoles, major game developers are focusing on games that may be mobile friendly.
In both play store and app store we may find game apps which are some of the mostly downloaded apps.
All one need is a smart phone , stable internet connection and last but not least skill to enjoy a game.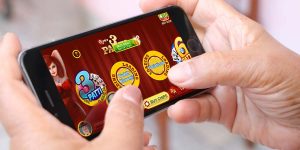 4.LOCALISED CONTENT FOR INDIAN MARKET-For the past few years game lovers have preferred games with localized content for a more mind blowing gaming experience.
Indian games like TeenPatti, Andar Bahar, Texas Holdem Poker,Omaha Poker continue to catch the attention of the game lovers through various online sites.
This has given rise in production of game guides and videos showing how to play game rules and it even shows strategies.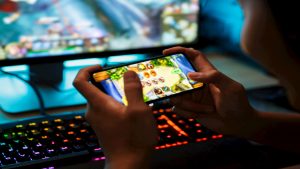 Mattias Berghed CEO of Esse N Videri Media .com who owns India's biggest game guide and site for gambling Seven Jack Pots .com has declared that there has been a significant rise in searches for transactional key words , Andar Bahar Real money Teen Patti Casino on google .
There has also been support related questions from the user part around the local table games Teen Patti , Andar Bahar .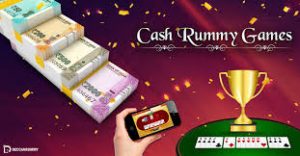 The demand and awareness for the local games are increasing a lot in India.
More than 2000 Indian Players have opened their accounts at Indian Casino.
Indian game developers have developed games in different local languages such as Gujrati , Bangla, Marathi, Telegu.
The companies celebrate popular Indian festivals such as Holi, Diwali, Eid etc.
5.FANTASY SPORTS AND E SPORTS- Online fantasy sports is a skill based game where sport lovers may create their own team made up of real sportsmen.
Fantasy sport will reach a bench mark of $ 5 billllion in upcoming two years.
This particular sports is attracting not even customers but investors .Cricket is a popular game in India.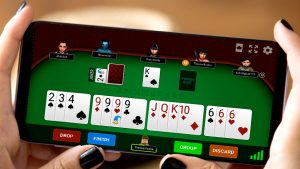 There is a large leap in India on games such as Counter strike, CS; Go, ota2 ,and this co incidentally has produced top gamers such as Balaji ''Blizzer d Rmaratan, Saransh Jain, and Ankit ''V3nom'' Panth.
6.BOOMING IT SECTOR– Online gaming development company has increased to 275 in 2019 from 25 in 2010. India is now tech hub.
So the it industry has become the backend for game developing companies creating more scope in nonconventional sectors such as tech oriented careers in It and game developing companies.
7. USE OF DIGITAL ONLINE PAYMENT– Ecommerce is on arise in India.Most individual nowadays generally use e-payment methods.
This has given the game company an opportunity to give different paying methods to its players such as Google Pay or Paytm.
This generally caters to the need of video game lovers.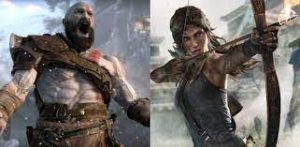 8.COVID SITUATION– During the present Covid situation young generation is not interested in TV any more due to the panic situation.
As people are supposed to stay indoor they suffer boredom watching the same new serials and movie. So they prefer to play video game. Video game can be played alone or at times with partner available online.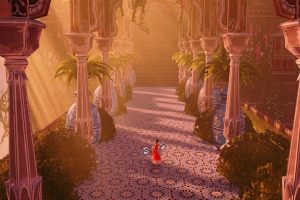 So nowdays young generation prefer to play video game in the new normal situation.
Video games take us to a fantasy world .It may takes us to various geographical areas in the universe, in the jungle.This helps us to get a relief in this stressful time.
So video games have become an important part of our life specially to the younger generation.
This is our only way of relieving the stress in this new normal situation.
With this immense growth in Indian Gaming Industry, students who loves games and wants to become a part of gaming industry can enhance ones skills learning a career course in gaming and get good job opportunities in the industry.
Where you have job satisfaction and decent remuneration by the end of the day.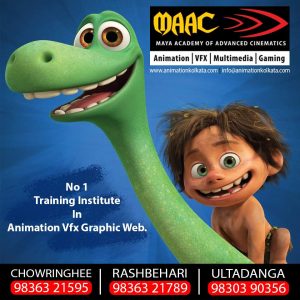 What are you waiting for ? Just Call us 9836321595 and grab the opportunity to be a part of vast Indian Gaming Industry.