Online Games are very much popular among us.
These games are addictive as well as entertaining.
In this blog we will converse about Most Popular Loved Online Games.
Many changes have come in the gaming world in the past few decades.
Gaming industry has successfully created an essential space for itself in the online world.
Global gaming industry is a multi-million dollar industry.
Gaming companies like Microsoft, Sony, NetEase are developing and launching new games from time to time to bring gamers together.
The gaming industry is all about innovation, new technologies, new concepts and new genres.
Online games are available in different genres.
Different genres are Action Games, Sport Games, Racing Games, Adventure Games, Puzzles and many more.
Online Action Games are more popular compared to other genres.
Let's move on the some of the most popular online game.
List of Popular Online Games
Dungeon Fighter Online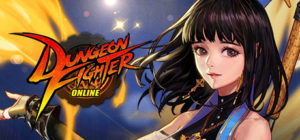 Dungeon Fighter Online or DFO is published by Hangame.
The game was originally released in Korea as Dungeon and Fighter.
In 2018 total players reached to 600 million worldwide.
It is very similar to Golden Axe and Double Dragon video game.
Here players can move in eight possible directions and jumps or attacks or uses skills.
It is developed by South Korean Company Neople.
PUBG or PlayerUnknown's Backgrounds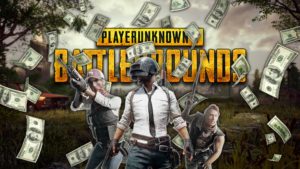 PUBG or PlayerUnknown's Battlegrounds is most popular online multiplayer battle game.
It is developed by PUBG Corporation which is a subsidiary of South Korean company.
This game is inspired by Japanese film Battle Royale (2000).
The player has to kill others while avoiding getting killed.
The last player or the team wins the round.
PUBG was released for Microsoft Windows and Xbox One in the year 2017 and 2018 respectively.
Free-to-play mobile version for Android and IOS is also available.
It is one of the best-selling and most-played online video games.
PUBG has over 400 million players worldwide.
Fortnite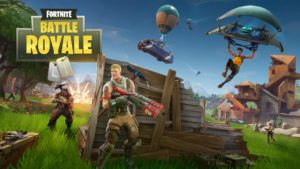 Fortnite is the second most popular action genre game.
This is an online video game developed by Epic Games and released in 2017.
It offers three different game mode versions which shares same game-play and game engine.
Fortnite has three versions such as Fortnite: Save the World, Battle Royale and Fortnite Creative.
Fortnite Creatiive was released on December 2018 and the other two in 2017.
Fortnite: Save the World is available for Windows, PlayStation 4 and Xbox One.
Fortnite Battle Royale has become a cultural phenomenon; it drew 125 million players after the launch.
This game contributed in earning millions of dollars per month.
The game won many awards including Best Ongoing Game by PC Gamer.
It won Best Spectator Game by IGN.
It has Free-to-play business model.
Hearthstone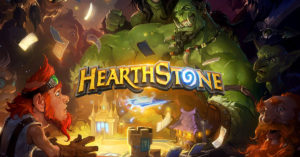 Hearthstone developed by Blizzard Entertainment is a free-to-play online game.
It is a globally successful game.
It is based on the Warcraft series using same characters and relics.
Hearthstone is a digital collectible card game.
It is a free-to -play game and comes on all platforms.
Hearthstone has cross platform features where players from any supported device can compete with one another but restricted by geographical region.
It has 100 million players.
Hearthstone has become popular as e-sports with cash prize hosted by Blizzard.
Minecraft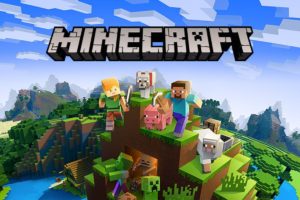 Minecraft is an award winning sandbox video game developed by Markus Person, Swedish game developer.
Players can build something here with different blocks and it needs creativity from players.
Minecraft was released by Swedish video game developer Mojang in the year 2011.
It offers multiply game-play modes such as survival mode, creative mode, adventure mode, spectator mode and hardcore mode.
The game has activities like exploration, crafting, battle and resource collection.
The players can create mods with game-play mechanics, items, textures and assets in the Java Edition.
Minecraft has 91 million active players monthly.
League of Legends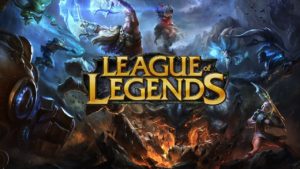 League of Legends is the next well-played game in the world.
It is a multiplayer video game developed by Riot Games.
This product is free of charge but money is charged for additional features or services.
This game is supported by Microsoft Windows and Mac OS.
League of Legends was inspired by Warcraft III: The frozen Throne mod.
This game is action packed online battle area video game.
The goal of the game is to destroy the opposing team's central point.
The champions start off fairly weak but increases in strength by accumulating items and experiences during the course of the game.
League of Legends became popular after its release in 2009.
It is very popular in North America and Europe.
League of Legends organises competitive scene where professional gamers compete with multiplayer battle arena game.
In the World Championship this game fetched 60 million viewers.
Apex Legends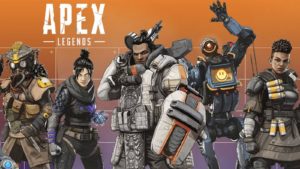 Apex Legends is a free-to-play game published by Electronic Arts.
The game released on February 2019 for Microsoft Windows, PlayStation 4 and Xbox One.
Players can communicate with team members through voice chat or ping system.
The player can choose from eight heroes.
Some people consider this game a worthy competitor to Fortnite Battle Royale.
Apex Legends received positive reviews for its game-play and fusion of elements from various genres.
It has fetched millions of players after its release in the market.
Final Fantasy XIV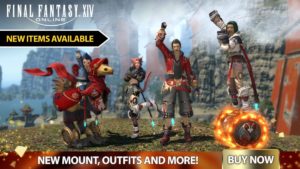 Final Fantasy XIV is available on platform such as Microsoft Windows and PlayStation.
The game is a multi-player online game.
The game is developed by Square Enix.
In this game players can interact with each other and the surroundings.
Players can create their characters by giving them name, gender for use in the game.
Final Fantasy XIV has total 14 million registered players as of 2018.
Players can select game world for characters to survive on.
It has huge automatically translated library of game terms which allows players of different languages to communicate.
Along with the above mentioned most popular online games, there are many other well-liked online games such as FIFA, Farm Ville, Candy Crush Saga, Counter-strike: Global Offense, Forza Horizon 3, Roblox and many other.
Online Gaming industry has come a long way to know more about Online Games connect to MAAC gaming course.