The first important step in the journey of VFX was through creation of SFX (Special Effects) image by Oscar Rejlander(1857). He integrated distinctive pieces of 32 negatives into single snapshot forming a conglomerate combination print. VFX (Visualeffects) came into existence around the late 19th-advance 20th century, primarily designed with jump-cuts and still pictures. Filmmakers had to construct compact visual trickery while filming due to unavailability of video editing softwares. The easiest one was the sequel of disappearing, as clean jump-cut was all that was required. Utilizing various lighting effects and manipulating tinted lights, like interchanged lighting setup, VFX artist and filmmakers and SFX artists achieved make-up on actors' profile emerge and disappear. Eventually after decades, in 1973 the filmmakers produced a movie employing CGI(computer-generated-imagery).
"Westworld" seems to be the torch bearer being the first movie to have used an amalgamation of digital animation and live-action video-clip. Technology played a key role in making creative experiments possible which enabled the industry to gradually progress towards creating several sci-fi films implementing digital imagery.
This technological shift and reliance on use of digital imagery led to a revolution called VFX. So, what does the term VFX or visual effects mean? 
WHAT IS VFX?
The process involving incorporation of live-action photoplay and CGI elements (creatures, digital or optics, animals) which would be impractical, overpriced, laborious, unsafe & unfeasible to capture on film but provides a lifelike appearance is called Visual Effects (VFX).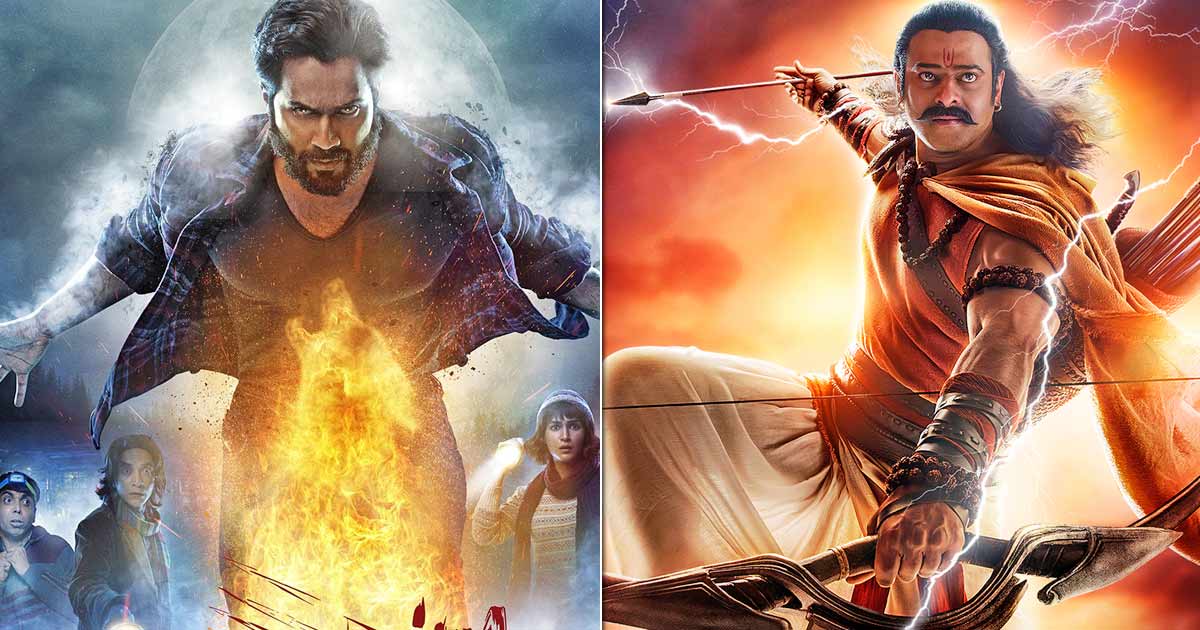 Speaking of casting up effects to your project, some of the fundamental types of VFX that you should be mindful of, are:
COMPUTER GENERATED IMAGE (CGI)-a visual effect primarily used for creating fictional characters. e.g., T-REX. It also highlights the intricacies of a sequence.

Compositing and Green Screen VFX -a technique involving, collection of visual components from particular sources to construct single picture.

Motion Capture-a technique that captures actor's activity and expressions specifically on their faces and fingers and transfers such facts to the computer to animate replicas of digital character.
In recent times, Visual Effects has turned out to be convenient and obtainable to the unconventional filmmaker by introducing reasonable and user friendly animation and compositing softwares.
UTILITY OF VFX
VFX is gradually becoming very popular in the recent times. A recent study by EMR stated, that global visual effects (VFX) market has exceeded a value of around $9 billion in 2022. Nowadays, VFX is rapidly evolving in India. Most of it'susage is witnessed in applications of online platforms and electronic media (television). Movies like Brahmastra, Bahubali, Avengers have used VFX and animation technologies. 2,800 VFX shots have been used in the Oscar winning movie RRR. The poster of Jawan being the upcoming Red Chillies Vfx production is also among the noticeable.
A report by TOI states that the growth projection for the Indian VFX and animation industry will be anywhere from CAGR of 20% to 25%, with an approximate market value of Rupees 190 billion by 2025.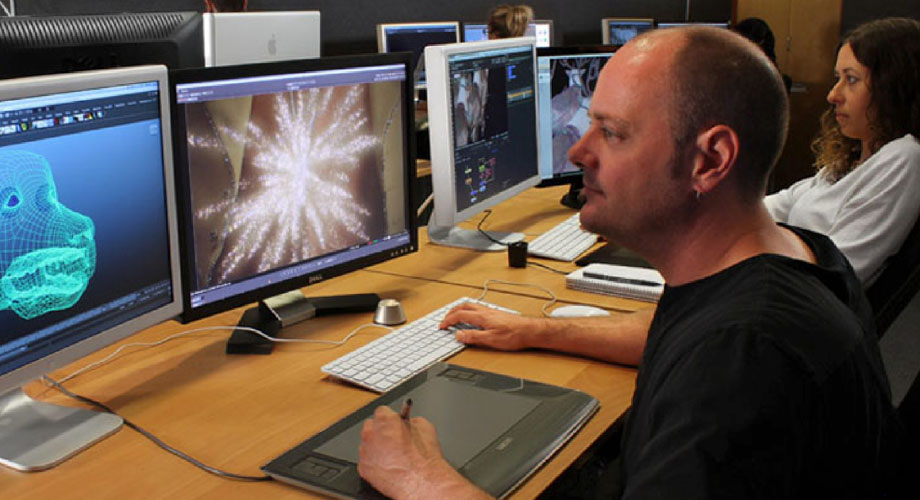 Advantages of Visual Effects
According to a TOI report, evolution of VFX technologies and animation has expanded to a level where it has modified the pattern of storytelling, leaving a resonance in the entertainment market. Inspite of there being an economic slowdown and the production ceased due to pandemic times, media and entertainment field pursued the challenge with the animation & VFX setting a boundary in the content. 
India at present ranks as the second largest entertainment market on a global scale. As a consequence, demand for superior quality visuals in television broadcasts, films, OTT platforms and other marketing strategies is accelerating, day by day.
The reason for increasing demand for VFX in India is some of its significant highlights.
Unlimited innovative possibilities: The range of possibilities in animation and VFX technologies is immense with the only limitation being the creator's imagination. This can range from absurd creatures to legendary landscapes.  With the help of VFX and animation filmmakers are capable of making us think the unthinkable.

Intensifying realism: VFX can enhance the authenticity of the practical effects (props, sets, etc.). That is, one can always include certain fine-drawn activities or features which, using only practical effects would be hard to accomplish.Visual effects aids in remodeling of unappealing content into an appealing message being crafted skillfully.

Economic: construction of realistic setup or intricate stunt performances by appointed actors cost lump sum amount. Whereas, application of VFX and

animation

is much preferred as it cuts down on the expense. E.g. Instead of exploding an earthly construction, a

VFX artist

is capable of fabricating a digital form that can execute the explosion of an establishment according to the director's call. Also, elements included into footage can be modified or updated, like- switching screens.

Less time-consuming: VFX helps conserving a notable amount of time in the process of production. Instead of video recording scenes for innumerable times to achieve appropriate effect, usage of VFX can produce the effect in the process of post-production.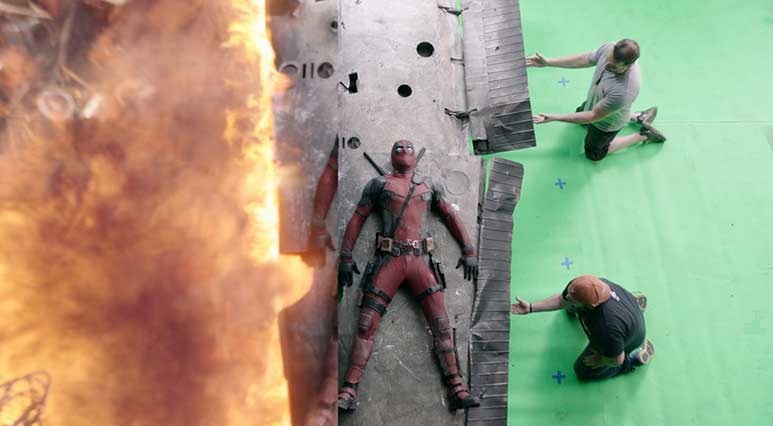 Key elements in a production process are-location, setup, vehicle mobility, climate control.
Location: Filmmakers prefers to grab the advantage of tax relief that are provided by respective states/countries. As per film requirements, using VFX technologies, scenes can easily be replaced with matte paintings or structural replacements.

Setup: Rather than encouraging a complete construction setup, only a specific portion of the latter can be arranged for the actors to collaborate and you can build only the part of set that will interact with and leave the remaining to the visual effects.

Climate control:

Shooting in extreme weather conditions like monsoon or snow is not only expensive but also fails to give quality results. With VFX rain or snow elements can be created. Scenes can be filmed during day time or unclouded weather along with color correction in post.
Job Opportunity in Kolkata
The use of VFX makes the impossible possible with the help top softwares like 3Ds Max, Autodesk Maya, Adobe AfterEffects, Lightworks, Blender, Motion builder, Cinema 4D among others. The current professionals workforce is relatively low due to people migrating to other countries/states for work.  In order to supplement that workforce of professionals there is an increasing demand for VFX artist in Kolkata.
 As a result, prospects in animation, film industry, ad industry are booming at present.  Professional YouTube influencers are also using VFX in their vlogs thereby taking it up to a next level. As VFX animation is a growing industry, multiple job opportunities are getting created gradually. 
According to AmbitionBox reveals that salaries of VFX artist varies from 0.2 lakhs to 3.6 lakhs followed by an average salary of 2.3 lakhs p.a. Salary for fresher to someone with 5yrs of experience varies between 0.2 lakhs -3.6 lakhs with an average salary of 2.3 lakhs p.a.
Job roles include VFX compositor, FX artist, Jr. VFX artist, 3D modeling artist, animator, lead compositor, etc.  Few of the job requirements involves:
ability to use microphones and work with light equipment's

ability to create visual effects using particles, animation, materials. 

ability to use cameras for shooting ad recording audios

ability to collaborate with designers, engineers and teams to render visual assets.
Fulfilling the above mentioned criterion one can get desirable career with promising future. The job market for VFX artist looks very promising according to industry experts. There are many Job opportunities in the coming years as more & more multimedia companies are opting to use VFX.