We amateurs have a wrong idea that the life of a VFX artist is about glamour and gleam.
Sometimes watching the favourite Batman or Superman series wont have the captivating effect without the special water and fire effect.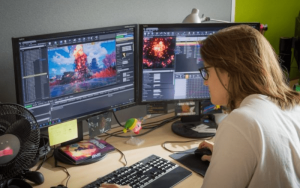 The work of a vfx artist is to create the visual effects as well as to rejuvenate each and every moments built within the boundaries of frames and shots.
While the frame is regarded us as a mere photographic visual, an artist puts his blood and sweat to recreate each and every shot which consists of 24 frames.
An aspiring VFX artist may try to enroll himself into a VFX course to become a successful vfx artist .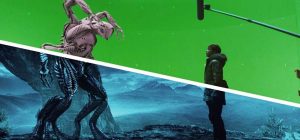 One may not have an idea of a life of a VFx artist.
If one just check the one day in the life of a VFX artist he will get a good idea of how is the life of a VFX artist.
LEADING THE LIFE OF A VFX ARTIST
Its prospects and consequences-
Once one has got the inspiration to become a VFX artist, one only enroll himself or herself in a course in a well known institute.
But to ones convenience and ease just imagining the life of a VFX artist would help somebody to achieve level best in his or her career.
An aspiring student imagines that the life of a VFX professionals have a tension free life because they deals with videos picture editing and special effects.
The performance of a VFX artist rules our emotion we all know.
Some VFX artist are associated with media and film industry we all know.
They are generally regarded as to be earning handsomely.They are regarded as very rich .And they enjoy life in bits and pieces.
They never pay their bills alone and they are not financially dependent on anybody.
But to know the bitter truth every success comes with dedication and hard effort that may be very very strenuous.
A VFX professionals is not amazing and bed of roses as we think and anticipate.Every blessing comes with a lot of hardship.
One may think how difficult is one single day in the life of a VFX professional.
Before explaining the life of a VFX professional it is very much necessary to know how difficult is the life of a VFX artist.
A VFX ARTIST ONE DAY JOURNEY-
After completing a VFX course working as a visual effect artist is a marvellous achievement.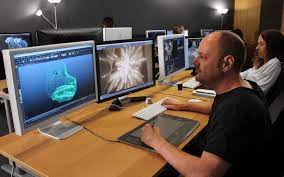 The job doesn't necessarily makes a person a tech savvy technical person.
The most important thing required to become a VFX artist is creativity and good institute where one gets trained from.
An artist only plans to improve one's creative skill by performing the task assigned to him.A fresher artist may earn Rs 15,000- Rs 16000.
Experienced professional may earn more than 5 lakh on an annual basis.
But it entirely depend on the industry, the given amount, and the profile of work.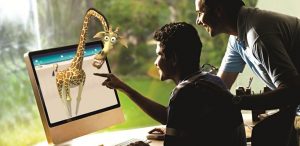 Here are some good benefits of becoming a VFX artist that one need to get an idea before learning about the life style of a VFX artist.
One get a creative license to work on each project according to ones own creative idea and thoughts.
One have a stable professional relationship with leaders in the industry.
One get an idea of the reel life and one could easily become famous.
One may learn new visual effect skill that may enhance ones career.
One may become a perfectionist and create a good design that will be appreciated by the audience
One may acquire professional proficiency about visual effect importance in the world of business.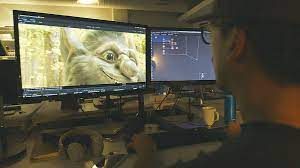 One may have appreciated a visual effects artists work by watching the famous mythological show where the Goddesses humbles the evil.
In our country rituals are celebrated by animation.
The TRP of the mythological shows are high visual effect have a predominant role in it.
Beside mythological series and movies visual effect have a great impact in your life.
One may think joining a course that will give them a perfect career. Choosing right institute is very important.
Getting a certification in visual effect from a leading institute is enough to achieve greater heights.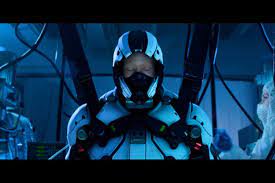 The main thing that is required to become a VFX artist is determination, passion, and acquired skill.
The life of a visual effect artist is regarded of famine and feast.
There will be tremendous work pressure that completing them in the stipulated time will be very much difficult. Freelancers may struggle through a tough time looking for a job.
Their is no consistency in their profession. Sometimes freelancers are heavily pressurized to work overtime that too without payment.
But it is entirely the artist decision to work in that particular situation.
In a very crucial situation an artist may have to work under pressure and without being paid.
May some other time an artist will have too many times on a particular topic, as he or she may think that the work has been performed as best.
But the client might be of the opinion that the work is not up to the mark.
This is where that artist get to do some edits on the advice of the client.
This is where the VFX artist have to work on the opinion of other people not on his own will.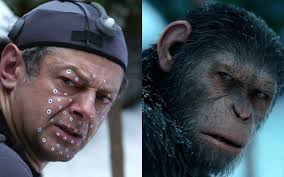 So as a whole the industry will give the VFX artist an opportunity to work as a freelancer or at a studio.
However one should try to estimate the situation very well. One should let anyone make a fool of himself or herself.
One may get a chance to work with most brilliant and intelligent people in this industry.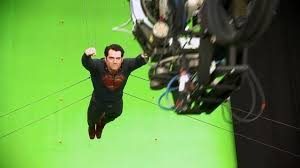 A budding artist will get to better opportunities day by day as he or she grows with experience.
The best advice is to opt for a career in visual effects.
Vfx artist create unique and exclusive content and therefore one is paid handsomely.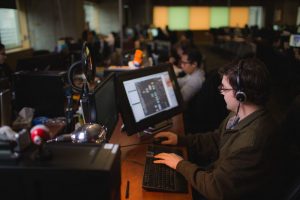 So what are you waiting for join our VFX course and be apart of Glamour industry call us 9836321595 to know more in details or to avail a free demo class.