With the growing trend in VFX industry, VFX artist have a scope of developing at an enormous rate. Our VFX industry is experiencing a huge gap from other Western countries. Time is constantly changing in recent years. The VFX industry has gone through a massive change with some of the great work been exhibited recently. Some of the great masterpieces of recent times are Baahubali and Krish. Some of the VFX institutes have become very much tech savvy. In the last five years the VFX institutes growth rate is 6.2 times than previous decades. There are some Hollywood studios those who are outsourcing work to professional companies in cities like Bangalore , Pune , Mumbai, Chennai.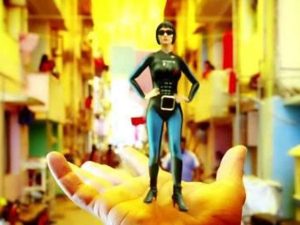 GROWTH Of  VFX INDUSTRY
According to recent survey conducted by FICCI reported by KPMG overall growth in the VFX industry has grown to 51.1%. There is an overall requirement of 15,000 professional in this industry. One of the key factor for the growth in this industry is government initiative of Make In India those who are actively investing in this industry through their Digital India scheme. Government has taken a good initiative of training and grooming people and as a whole it has increased the employment opportunities of people. The total value of VFX industry is 121 billion and it will be doubled up by the year 2025. The presence of VFX is not only in films but it has active presence in corporate presentation, websites gaming App development and in other branding material. The VFX industry is expected to grow in leaps and bounds in coming years. It has expected to grow in several areas in couple of years. To know about VFX we want to have a clear idea of VFX. It gives special effects or animated images to real life shooting.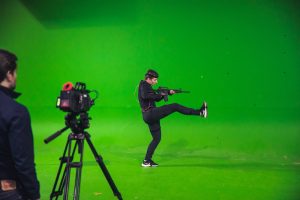 Another name for VFX is computer generated imagery. In short it is called computer generated imagery. Computer generated imagery gives real action to actual shot. Any form of digital action may be made live action. Most of the movies and games which are very much robotic are the masterpiece of VFX. There are some benefits of VFX. Some of them are discussed below:
BENEFITS Of USING VFX
1. The VFX industry is very much essential for the film industry. VFX generally lowers the cost of filmmaking.
2. VFX changes the location of the film. Suppose if one is shooting a movie in India the area may be in US or some other countries. In film a moving vehicle is generally seen driven by a actor. But technically a green screen window is actually been kept in real action. But by using VFX technology it is transformed into a moving vehicle.
3. It may also be used for climate control. If the shoot was in daytime by using VFX technology the clear weather may be converted into rainy weather. In most of the fire scenes VFX technology is used. The most important Software of VFX technology is Fusion, Mocha, Silhoutte, Smoke , Houdini, these are the software that are used in this industry.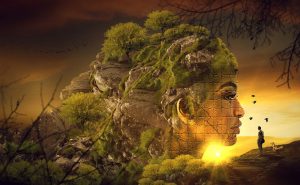 Matte painting, Tracking, Green screening, Compositing, Rotoscopy, Stereo, these are the techniques that are used in the industry. Any blockbuster movie Baahubali, and popular games such as Pubg, Clash of Clans , Games of Throne are the work of animation and VFX industry. People have become very fond of entertainment. This generally makes the people happy. This is the main reason of VFX industry. Actually VFX is the process by which imagery is created or manipulated as inputs in live action shot. Generally what we see in front of us we start believing in it.
With new and advanced technology just crossing the limits of visual effect we have now transformed into an audience that expects our screen to reflect fantasies with the same appeal as reality. With the marvelous boat scene in the Titanic, the scene of jaw dropping dinosaurs in The Jurrasic Park, or the unmistakable portrayal of Gollum from lord of Rings all these are the marvelous creation of VFX.
This has created a very sharp and direct uprise in the VFX industry. Although India has experimented with computer generated graphic facility and a history of experimentation with digital marketing since 1950 but the recent growth in VFX and animation industry is very much outstanding. VFX is generally the manipulation of live action scenes with digital or computer image to create realistic imagery. It is a method of portraying anything that is unrealistic in real way that we see in movies. CGI Computer generated movie is an essential part of VFX. This part of VFX is created by computer generated graphics or software. All these things have graphic design at the core of operation. Indian VFX artists have achieved a lot of reputation for their work from overseas market.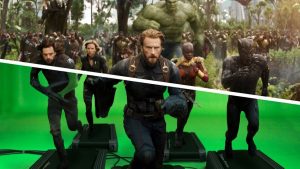 The career prospects for VFX is greater in India as international brands generally outsourcing their work to Indian companies. The essential skill that is required for a prospective VFX artist is creativity and imagination, eye for detail, sketching skills, patience during creation process, basic computer literacy, verbal communication and presentation skill. After completing even a diploma or a certificate course in VFX one may work as a composting artist, effects technical director, FX animator, multimedia artist, VFX artist, VFX supervisor.
SALARY Of VFX ARTIST IN INDIA
The average salary of a VFX artist is Rs 15000- Rs 17000. The average salary of a VFX artist with three to four years of experience is Rs 27000. A mediocre artist may earn Rs 38,000. Senior VFX artist may earn Rs 54,000 per month. So indeed it is a very lucrative career option. The responsibility of a VFX artist is to create high quality , performant visuals within budgets, be dependable to achieve the deadline, conceptualize, design and edge special effect, dynamic simulations and shader effects, manage and edit with editorial department. The overall work is not very much difficult it is interesting as well as fun giving.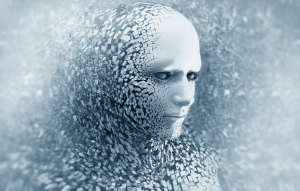 MAAC institute in Chowringhee Rashbehari and Ultadanaga gives training to our budding students who are interested in having a career in VFX. MAAC institute is located in Kolkata Park Street. It is well connected with rest of the city by metro rail and bus. It offers a certificate and diploma course in VFX.
The faculty members are very learned and experienced. The institute gives placement assistants to its students. So youths hurry up join MAAC institute Chowringee Rashbehari and Ultadanaga if you want to become an VFX artist. Walk in to our office or call us a counsellor is always there to help you.
@9836321595 MAAC CHOWRINGHEE
@9836321789 MAAC RASHBEHARI
@9830390356 MAAC ULTADANGA