In todays blog we will discuss about different aspects of Final Cut Pro and Premiere software.
Final Cut Pro is a software developed by Apple.It is a non linear non destructive video editing software.
It was designed by Macro India in mid 90s.The software make a big mark in the industry.
The newer edition of the app is done totally based on Apple metal interface.
If one is a professional video editor there is possibility that one should use Adobe Premiere Pro or Apple final cut as video editing software.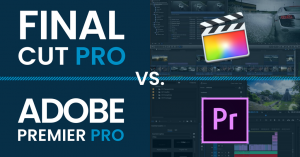 The final cut pro generally runs on Mac computer empowered by Mac os Catalina10.15 or later.
By this final cut Pro 105.1 one a user can log or transfer video into hard drive where one may edit it and process and transform it to a variety of formats. The latest version was 7.0.3.
Where as Adobe Premiere Pro is a video editing software application.
It is developed by Adobe System.It is used for professional video editing.
Adobe Premier target is consumer market. Premiere Pro is used for importing audio video and graphics.
Final Cut pro vs Adobe Premiere are the very common choices among users in the market.
But it is a very difficult choice among these two things.The skill level in both the cases is professional.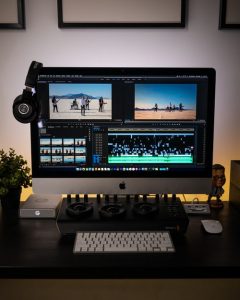 What we generally see there is no regular basis updates on final Cut Pro.
Adobe Premiere is a regularly updated software.Final Cut may exclusively work on Macintosh.
Adobe Premiere can work both on Macintosh and Windows effectively.
Final Cut never require any supporting application.
Adobe Premiere  works with other supporting application like adobe after effects.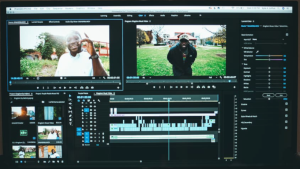 Final cut provides faster rendering speed .While adobe primiere suffers slow rendering speed.
Final Cut has a stable software tool .Adobe Premier sometimes faces some occasional crashes.
Final Cut some vfx effects are present.In Adobe Premier VFX effect is absent.
In final cut it is possible to edit things when the user is offline.But in Adobe Premier it is not possible to go for offline editing.
Final Cut is used in small scale business.While Adobe Premiere is used commercially.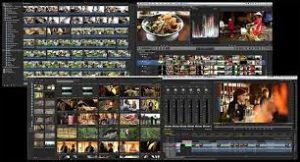 Adobe Premiere is extensively used it is easy to learn and adapt.
Final Cut has powerful media organization.Where as Adobe Premiere comes with modern tracking facility for object identification. It has classic GPU utilization.
Adobe Premiere is comfortable with popular production app like photoshop, sound booth, speed grade.
Final Cut has high quality full support feature.Adobe Premiere perfectly works on both platform like photoshop, soundbooth, speed grade etc.
Adobe Premiere works perfectly on both platforms OS x windows.
Final cut pro has real time effects and graphics. Adobe Premiere possess Gpu accelerated form of rendering on Mac.
Final Cut allows multicam editing. Adobe Premiere has multicam editing feature.It has independent resolution type.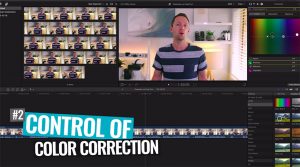 Adobe Premier has cloud based model.Final Cut has color sync type advanced pipeline.
There are some other basic difference between AdobePremiere and Final Cut.
Some of them are discussed below-
1. System Requirement  Minimum system requirement for Adobe Premiere is Is Intel 6th Gen or newer Cpu or AMD requirement.
Microsoft Window 10 version 1803 or later operating system , 8GB of obtainable space.
It also have obtainable hard disk space as well as extra free space and high speed drive for media.
1280*800 monitor resolution Asia compatible or Microsoft Windows driver model sound card.
The Mac system requirement includes Intel 6th gen or newer CPU processor.
Final Cut Pro a minimum system requirement of macos 10.14 .6 or later.
It also have 4GB of Ram though 8Gb is generally required for 4k editing.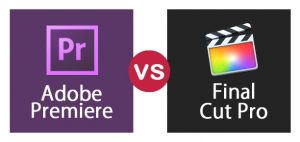 2, Supported Format Support– Adobe Premiere is a high quality professional software .It supports 43 videos, image and audio format.
It is a remarkable tool for controlling any level of professional media and the computer have codec installed for media.
Premiere can work with camera formats also.It may work with any camera like ARPI , Panasonic, Canon, Sony and Red.Any kind of video content could supported by Adobe Premiere.
Final Cut on the other hand supports HEVC code generally used by Apples iphone as well as 4k video cameras.
Final cut is also compatible with Canon, APRI, Panasonic , Sony, Red and native video formats from leading video compatible still cameras.
3.Timeline- Adobe Premiere has a changeable and traditional timeline.
The content in the timeline is referred to as Sequence, and it comes with Sub-clips, subsequences, and nested sequences for structural help.
A user might also get tabs with timeline for sequences.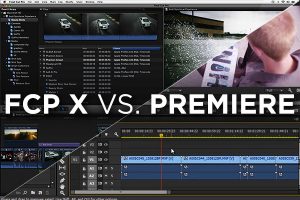 In Final Cut the user either appreciate or hate the Magnetic timeline.
It is like a storyline that connect the scene in avideo or videos seamlessly.
Wrongly done over writing is automatically deleted on a clip or anything that contradicts with timeline.
4. Audio Editing- Premiere offers audio mixer with lot of other features like volume unit , meter pan balancing, mute solo, clipping indicators.
The very strong point of final cut is final cut provides strong video editing.
From various peaks noises, hummus Final cut may adjust the drawbacks and this they can do manually.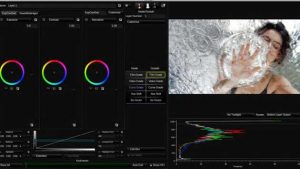 5. Colour Correction and grading- Adobe Premiere is the best software that gives the right colour grading and correction to express emotion in a clip.
A user may change the overall colour tone of his files in computer by using the right colour to express emotion in a clip.
In Final Cut external plugins are used to enhance colour tones For small timed videos the colour options we find works well.
But for long time videos these options don't work well.Adobe Premiere is a complex software compared to Final cut.
A new comer in multimedia and animation may find difficult to use it.
But compared to adobe premiere final cut is a easy software and it is not much hard to use it.
As a whole before we want to choose between final cut and adobe Premiere one may try to guess his own basic need and requirement.
Although both the software are great one need to understand the situation, the workflow that fits with ones requirement.
One should choose according to his own need and requirement.
Call us @9836321595 if you want learn and acquire knowledge on the editing softwares.