With its very much presence in movies, games ,and TV shows CG has become an important part of entertainment that has virtually exposed the importance and awareness of 3d animation.
As there is an increasing number of videos getting recognition on streaming and social media platform it is an established fact that this type of animation will make a permanent appeal in the mind of the audience.
So perusing a career in animation has been trending. It is attracting a lot of young aspirant nowadays.
So as a beginner one will have to understand the requirement of 3d animation.
Now here there is a presentation on beginners guide to 3d animation before one is enrolling ones name in the best animation institute.
AN INTRODUCTION TO 3D ANIMATION
3d animation is generally considered as the creation of 3d content.
It is not regarded as a exaggerated concept to regard that animated sequence involves a series of skill that involves to develop the concept of story telling potential and overall project.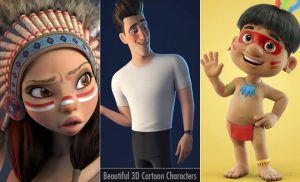 Animating anything in three dimensional videos is very much a essential animation persuits.
If one wants to consult the career counsellor of MAAC Animation Institute for the best 3d animation courses here are some tips one should keep in mind.
WHAT ARE 3D ANIMATION FUNDAMENTALS?
When one is creating graphical characters in 3d dimensional space it is generally regarded 3d animation.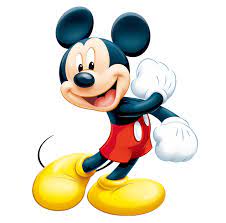 The characters moves and rotates in the same way as in real life.
The three foundation of 3d animation is Modeling , Texturing , Lighting.
Modeling is creation of the object in cage ,texturing is application of material or textures to make the objects surface look realistic.
In the end lighting is the conclusion of 3d animation.
THE BASIC STEP OF 3D ANIMATION IS BEING DISCUSSED BELOW-
ORGANIZATION AND PLANNING-
Before going through the minute concept of technicalities, it is very important to learn the crucial effects 0f 3d work.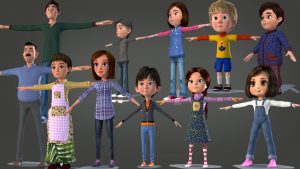 The first thing one need to learn is to map out the idea structurally that will help them allow to start the production.
One has to complete the story board first then gradually do the set and props.
Modelling is an important aspect of 3d Animation techniques. One need to get a thorough idea of creating 3d object and the create the basic things that are required for animating.
One should learn how to use the 3d software repository of the material for providing surface features of the objects.
Lighting is used for the purpose of creating the perfect mood.
It is used to create the right mood during the right time according to the storyline.
It also helps to create minute details that lead to let the spectators understand and perceive what the characters are trying to highlight.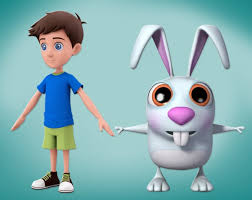 Thus it is very much essential to learn how these lights are adjusted for multiple purposes to create a setup in a 3d animated film.
Layout one need to have a motivation to organize the elements of the screen.
It is an important factor in 3d animation as it always has an influence on whether what they find and what they need are presented in a presentable way.
Rigging–Upon getting the characters setup all one need is the capability to just take control on all of them.
With such an innovation posing the characters will help them to pose the characters smoothly.One may have some rigged characters on some frames.
So one should consider some animation principles when posing these rigged characters and just induct an illusion of life in them.
Rendering– This is the ultimate stage of 3d animation.In this stage one need to convert the 3d data into 2d data or into the final movie.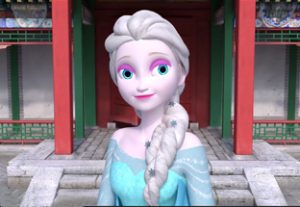 This involves the balance between quality and calculation.
Compositing– This is the final stage of 3d animation where one need to edit the scene and place the shots in such a way that a story may be summed up.
This function is generally referred to as juxtaposition of shot.The process mainly involves film editing technique.
Before narrating a tale it is necessary to adjust different elements of the different output for enhancement of the visual appearance.
It involves tweaking the colors, inflating lighting, and adjusting all points relating to the final image.
HOW ESSENTIAL TO LEARN 3D ANIMATION?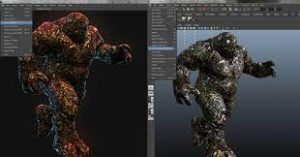 Animation is an ever evolving industry that has a huge demand for skilled animator.
This may help an aspiring student to persue a career in animation.
OUTLINING THE 3D ANIMATION JOBS– After completing a course in animation one may work in the following position
3D ANIMATOR-It involves performing different task from crafting to planning and everything in between.Thus the requirement for 3d animation is very much high.
3D MODELER– It involves everything from creating 3d environment as well as the characters in 3d modeling. A 3d modeler generally works for health care , movies, architecture.
TEXTURING ARTIST– The work of a texturing artist is creation of photorealistic images.In order to achieve realism the animator generally requires scale visual skill and eye for detailing.
3D RIGGING ARTIST– The job of a rigging artist requires precision, nitty gritty and creativity. A 3d rigger creates skeleton of each and every object in computer by using software.
LIGHTING ARTIST– This particular job involves applying lighting to 3d animation. In a way it helps to create realism.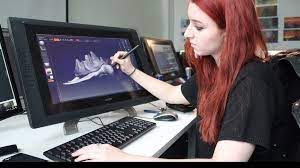 HOW MUCH A 3D ANIMATORS EARNS?
Well a 3d animator may earn Rs 8 lacs per annum.The salary differs from one position to other and also depends on the company and experience and skill.
Persuing a career in animation is a good and wonderful choice but this choice is not at all a bed of roses.
One need to have a lot of dedication and hard work to be a 3d animator.
So if you also aspire to become a 3d animator we are just a call away.
Call For Expert Advise @9836321595 or just Click and Register we will call you and share details and free Demo class.
.