In this year April 2021 MAAC has come up with rewarding career paths for all aspiring students.
Today in this blog let's have a look on MAAC Virtual Learning which is the futuristic path to education.
Pandemic year 2020 changed the world by replacing old techniques with new technologies; the entire worldwide activities shifted to Digital Transformation.
Traditional Classroom Learning got disrupted during last year 2020 which resulted in increased in the Virtual Learning Process.
From Pre-schools to Professional Education all accepted virtual medium for the convenience of all age group learners.
Virtual Learning is an 'Online' Learning Process where teacher and student can communicate and exchange knowledge through digital platform; it is very different from traditional face-to face classroom activity.
MAAC introduced fully Virtual Learning Programmes during pandemic to ensure that their students can continue with their courses from the safest distance of their homes.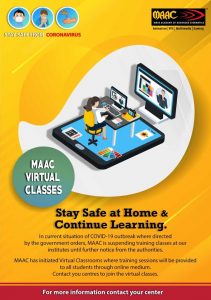 Virtual Learning has unlocked great career possibilities for the aspiring multimedia learners.
MAAC also introduced very new 'Online Varsity' where students can access their courses 24*7 and can learn anytime and anywhere.
Discover New Age Career Paths With MAAC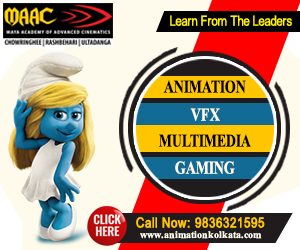 Video Editing
Video Editing is the new age career path which requires some basic skills, creativity and lot of practice.
To become a video editor you can start with small edits like short films, commercials, music videos and then switch to feature films.
Editing with purpose is very important; MAAC Online Video Editing Course not only makes its students aware of various techniques and tools about editing but also gives them training to work with deadlines and expectations.
An editor must be unique and creative in his/her approach; your unique craftsmanship can make you different from other editors.
Along with teaching technical parts, MAAC's experienced faculty prepares its student to handle any crisis so that their work doesn't get disrupted at the middle of the project.
Video editing is not just about 'cutting and pasting'; it's about story telling.
Hence beginner or experienced video editor can join MAAC Video Editing Course to explore or enhance their skills in digital Non-Linear Editing.
Along with Video Editing other attractive MAAC Courses are available through Virtual Learning.
These are Web Design, Graphic Design, Compositing, Architectural Design, Visual Effects, , Gaming and Multimedia, 3D Animation, Augmented Reality and Digital Filmmaking.
Virtual and Augmented Reality are highly popular in Gaming Industry whereas Visual Effects,, Compositing, 3D Animation are vital part of film industry.
Digital Filmmaking And Technology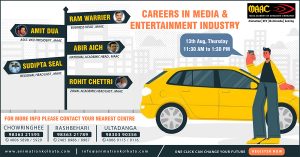 Filmmaking technology has come a long way from analogue to digital format; digital devices have opened up new possibilities and opportunities for every filmmaker.
Low cost digital cameras are preferred by filmmakers around the world; budding filmmakers use as simple as mobile or handy cam to make movies.
MAAC's Digital Filmmaking Course is one of the most preferred courses where one can learn basics of filmmaking, pre-production, sound editing, clay animation and lot more.
One can take up career in Direction, Screenwriting or Cinematography by enrolling in MAAC's Digital Filmmaking Course.
Digital Filmmakers can showcase their films to the audiences all over the world with the advent of the internet.
MAAC students get opportunity to learn software like Photoshop, Adobe Premiere, After Effect and Adobe Audition under Digital Filmmaking Course.
Latest Happening At MAAC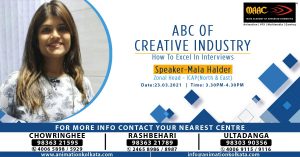 MAAC Alumni who have made big in the media and entertainment industry are the biggest strength of MAAC; for the current MAAC students alumni achievements are the inspirations.
MAAC Alumni have conquered media and entertainment (M&E) industry as entrepreneurs or as an artist in the biggest studios.
The ICAP Team (Industry Connect, Alliance and Placement) has been in constant touch with MAAC Alumni and other industry experts to provide guidance to MAAC students in their respective field of study.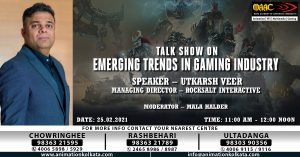 MAAC arranged an Online Seminar on 'Tips and Tricks on Career Development' for its students with the help of ICAP and Alumni.
Canada Calling! Study Abroad With MAAC
MAAC Students can study abroad in Vancouver Centre of Entertainment Arts, Langara College, Canada in association with MAAC Pathways.
Under this scheme student can select any stream and on completion of the course they can obtain a certificate from MAAC and Advanced Diploma from Vancouver CEA Canada.
MAAC student can also get scholarship for this 2 year Advanced Diploma Course and they can work part-time while studying at Vancouver Centre of Entertainment Arts (VCEA).
After completing Advanced Diploma MAAC student will get post-graduate work permit for up to 3 years and will get salary between CAD 50,000 to 60,000 per annum.
This program will offer an international career where the students will get to work in Global Animation, Visual Effects and Gaming along with prestigious Hollywood projects.
Job Scenario At Media and Entertainment (M&E) Industry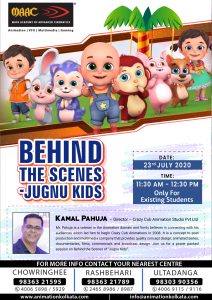 Indian Media and Entertainment Industry have witnessed growth in the number of jobs after the arrival of digital technology.
Media and Entertainment (M&E) Industry is the flourishing sector for the economy and is making remarkable bangs.
This industry has largely got influenced by increasing digitisation, higher internet and OTT usage over the last years.
The web series, online movies, short films, music videos are non-stop entertainments in the internet and OTT platform of M&E industry.
MAAC's amazing new age career paths like Digital Filmmaking, Video Editing, 3D Animation, VFX, Gaming, Web Design etc will create great possibilities in media and entertainment (M & E) industry.
MAAC has dedicated Placement Assistance Desk to assist students to get the best jobs and it also gives industry exposure to its students.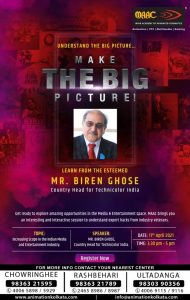 The year 2020 was very successful for MAAC students as quite good number of pass out candidates got selected in top studios and organizations with impressive starting salaries.
MAAC Courses are specially designed as per industry requirements which ensure the best jobs for its students in short time.
Some of MAAC's hardworking students got placement this year in the companies like Technicolor, Yash Raj Studio, NY VFX Waala, Cvent India as 3D Artist, 3D Animator, 3D Matte Painting, and many more with the salary ranging from 45,000 to 30,000 per month.
Therefore don't miss out great jobs, super fast placements and appreciable salaries.
Contact your nearest MAAC Centre @9836321595 and explore new age MAAC Trends.