Augmented Reality AR & VR Virtual Reality are conquering the areas of marketing, healthcare, education, advertising, gaming, entertainment and other sectors.
AR & VR are capable of producing highly immersive content on the digital platform; they offer innovative way to immerse consumers in an engaging, interactive personal experience.
Here in this blog we will discuss about the Career Prospects and scope of AR & VR in India as well as in abroad.
AR combines the physical world with computer-generated virtual elements whereas VR completely takes over ones vision to give the impression that he/she is somewhere else.
In both AR & VR cases existing environment is superimposed with computer-generated graphics; VR headsets like Oculus Quest or HTC Vive can take you to 360 degree virtual world whereas AR device Microsoft HoloLens is like smart glasses which let you see 3Dimensional real world in front of you.
Engrossing AR & VR technology has huge craze in the young generation; young people want to explore this immersive world more and more in current scenario.
AR & VR Industry have enough jobs market in India as well as abroad.
Different Long-Term and Short-Term Courses are available on AR & VR to make students efficient and professionally-skilled according to the demand of the big and small companies.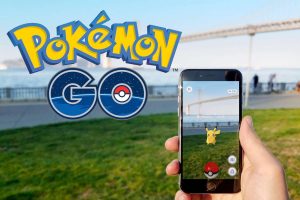 Whether it is Pokémon Go or any virtual underwater ocean world in the VR headset both AR & VR are going beyond reality in every aspect.
From healthcare to education sector AR & VR are rocking in the future job market.
In the last 2020 pandemic year there was good sales record of VR headsets which people utilised during lockdown period.
Let us find out some of the Career Options in AR & VR in domestic and international market.
Key Future Pathways Of Augmented and Virtual Reality
Plenty of AR & VR jobs are available in the market; from Software Developer to UX/UI designer, Graphic Designer, Content Creator etc.
So be specific about the area of interest and get specialise in that area only because demand for specialized candidate is high at both local and international platform.
Software Developer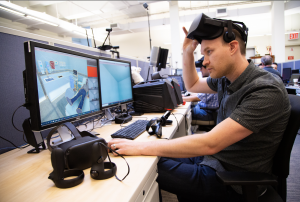 Software Developers are widely required in the companies involved in testing and venturing of AR & VR Software.
Software Developers are the core part of company's Research and Development Team; they develop new software with new features and work with both software and hardware components of AR & VR products.
The interested candidate must be outstanding software developer with the talent of creativity and the knowledge of C++ programme language.
Software Developers also gather experiences in developing VR headsets like Oculus, Vive and other devices.
Their task is to create consumer friendly AR & VR products which will make the user satisfied.
Companies like Hewlett Packard, Apple, Vive hires software developers as VR & AR engineer.
AR & VR Maintenance and Support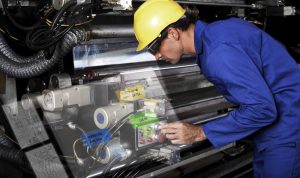 Machine failure occurs in factories due to machine-age; therefore factories are employing people with Augmented Reality (AR) background to reduce machine repair errors and improve their precision maintenance.
So here comes AR maintenance and support person.
The support person requires experience with computer systems maintenance using Unity and other VR systems.
He/she must be able to use 3D tools like Autodesk Maya, 3DS Max to create text in 3D if required and must be capable of troubleshooting VR & AR system.
Design Engineer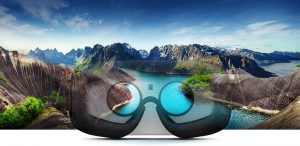 Design Engineer works with artists and other designers to develop new visualizations and effects.
Design Engineer must have coding background and he/she must understand different programming language to build interactive 3D world.
They should also apply some UX/UI design knowledge when creating VR & AR product to make the product appealing.
Company like IKEA is providing satisfying shopping experiences to their customers by using Augmented Reality; where the customer can, not only see images of their favourite furniture but can also see whether it can fit in their living room or not.
3D Artist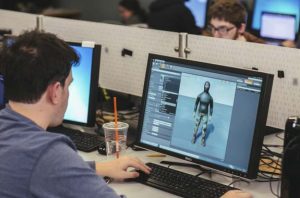 3D Artist has great possibilities in the AR & VR media because whole immersive three-dimensional world has 3D models, characters, animations, visual effects that communicate with its consumers through facial expressions and body languages.
This is a very happening career path as its demand is increasing in the gaming and entertainment field.
A 3D artist must have strong understanding of modeling, colour, texture, lighting and how they work together.
3D Animation, 3D Game developments are the branches under 3D artist and one can choose according to their merit and ability.
Choosing Augmented and Virtual Reality as a career option is really fun and journey full of excitement.
AR & VR Gameplay and Tools Engineer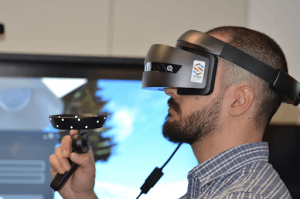 Tools Engineer is responsible for debugging, authoring and profiling tools.
They provide solutions to the software developers and help to improve software developer's tools and boost their workflow efficiency.
Tools Engineers work with Python, Java and C languages.
AR & VR Tools Engineers generally get hired by big company like Facebook.
Tools Engineer monitors both hardware and software systems of AR & VR gadgets.
Product and Project Managers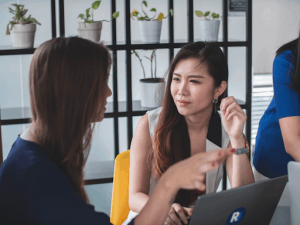 Product and Project Manager work on the development and launching of the AR & VR product for the customers.
Product Manager collaborates with the team of designers, product testers and engineers for achieving their goals.
They communicate with the customers to gather their experience about the AR & VR gadgets and make necessary improvisations on the gadget.
Product/Project Manager gets the opportunity to work with Oculus VR, Google and other companies who are involve in the manufacturing of VR headsets.
AR & VR Researcher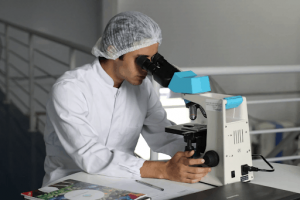 AR & VR Researcher is another interesting area where students can get in and do excellent task.
AR & VR Researcher works in academic, corporate and institutional research environment and they explore advanced and new field of study in AR & VR medium as well as their application in real-world situations.
Prestigious Universities hires researchers for further innovations in AR & VR medium.
Therefore it is clear that Augmented and Virtual Reality has promising future both in Indian and International market.

Enrol in our MAAC Courses on Augmented and Virtual Reality and enjoy Learning with ample job opportunites and placement assistance.