To begin it is essential to understand that Animation and VFX is not the art of drawings that move but the art of movements that are drawn.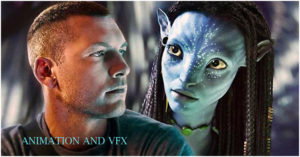 During the present era, India is an emerging country with its rapid progress of Animation and visual effects in media and entertainment industry.
Media has influenced and is responsible to revolutionize the Indian media and entertainment industry.
Moreover, with the advent of the swift 3G and 4G services, it has become a boon to the Animation industry to grow to a much higher extent rapidly.
Parallel to the media industry, VFX and Animation industry is fast emerging as a vital part of movie making, filmmaking, TV series, episodes and many more.
VFX is crucial in avant-garde work carried out by the various Indian studios, and it has blitzed on to the allover universal VFX scenario these days.
As a result, the Animation and VFX industry persists to progressively grow global acceptance with the existing and new Indian talents emerging from every nook and corner of the world.
As per research by KPMG India-FICCI Indian Media and Entertainment Industry report 2017.
It has been evaluated that in 2016 the Indian Animation and VFX industry grew at 16.4 percent to attain a dimension of INR59.5 billion, driven majorly by a 31 percent growth in VFX, with Animation remaining steady at a growth rate of 9 percent.
In the year of 2016, the post-production section saw a vigorous growth of 13 percent and keep on to perform and garner the benefits of an established environment around the segment.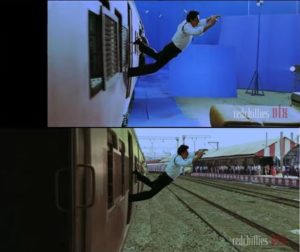 Global Acceptance of Indian Animation and VFX Industry
Coming to the Animation turnover and acceptance, it is certain that animated movies and projects are globally accepted throughout the world.
In 2016 the Animation services market sustained to be subjugated by outsourced projects from television and film sectors.
These outsourcing has accounted for around 85 percent of the total Animation services turnover in India.
With the advent of 'Digitalization', digital advertising and films have acquired a larger share of the Animation services.
The domestic contribution to the same is likely to remain moderate.
In the recent years, India is developing into an Animation and visual effects hub owing to the large workforce and cheap labour force.
This labour force includes a huge number of an English-speaking, creative software engineers.
A vast resource of artistic talent, well-brought-up studios and stumpy budgets.
According to research analysis, it has been found that the production cost of a half an hour 3D Animation programmer in India is sixty thousand US dollar compared to 250-400 thousand US dollar in the US and Canada.
It has been evaluated in a study that the low cost of production in India's Animation and VFX industry has been subjugated by some cosmopolitan firms and production studios.
Digital Animation and its achievement coordinated with the liberal FDI of the Indian economy, it presented the profits of lower making costs, highly artistic and specialized animator and a considerable English uttering workforce.
This is responsible for promoting the progression of forward-looking liveliness studios in a few Indian urban communities.
Indian Animation Industry Scope and Opportunities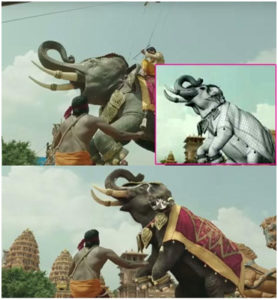 The Animation industry in India has enlarged its fame and popularity in media and entertainment industry.
The biggest striking production of Indian Film Industry in 2015 was the regional film 'Baahubali-The Beginning'.
The film has costs Rs.3,000 million and out of that Rs.850 million was spent only on VFX.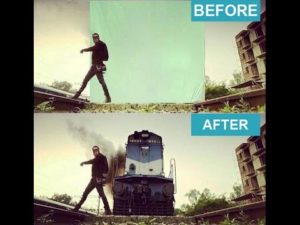 It has been analyzed that now India is having around 300 Animation studios, 40 visual effects studios and 85 game development studios, with a more than 15,000 professionals functioning in these studios.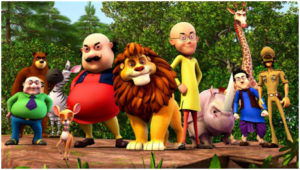 In the year 2015, India observed an increase in demand for regional Animation programs.
To name a few of these favourite programs are 'Motu Patlu', 'Shiva', 'BandbudhAurBudak' and 'Pyaar Mohabbat Happy Lucky'.
The success and accomplishment of locally produced content have created interest in investors and broadcasters.
Prior to this, the broadcaster was greatly reliant on imported content purchased from studios across the globe.
Thus it can be ascertained that the Indian Animation industry is confronting a talent chomp, trained professionals, and the need of the hour.
Animated commercials have been a great source of cost-effectiveness as compared to celebrities' endorsement.
Throughout the period of 2015-20, Television Advertising in India is projected to grow at a CAGR of 15% in order to reach Rs.365 billion.
Several companies of FMCG are using kid's channels to endorse their products. Some popular characters like 'Chhota Bheem', 'Motu Patlu', 'Kris' and much more are getting used by different brands for their promotion.
Indian Visual Effects (VFX) Industry Scope and Opportunities
With the increase in outsourcing work, the Indian visual effects studios are rising in terms of technology, manpower, techniques and output.
This segment produces live-action imager and descriptions by means of computer-generated graphics CGI.
The VFX are used increasingly by the visual media in India and can be widely composed of the additional fields like segment, TV shows and ads.
It is viewed that Indian VFX studios are producing low-end work to high-end quality work for foreign films.
Day by day India is becoming a favoured destination for outsourcing work because of the high-quality work, low-priced production, accomplished workforce and good communication skills.
The arrival of Digital Media has agreed with the new aspect of the industry and due to which the number of outsourcing work is also increased in India.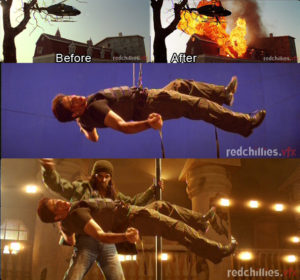 Some of the quality outsourced worked done by India VFX studios is 'Chronicles of the Ghostly Tribe' by Prime Focus, 'Mortdecai' by Vancouver and Mumbai teams, 'Game of Thrones' by Prana Studios.
The year 2015 in India has witnessed a landmark in Visual Effects, with a release of the mega-budget regional movie by SS Rajamouli's 'Baahubali-The Beginning'.
In these movie visual effects was used in 90% of the scenes. Nowadays, the filmmakers in India are using VFX as a device to relate the story more efficiently such as 'BajiraoMastani', 'I', 'Hawaizaade', 'Detective ByomkeshBakshi', 'Bombay Velvet' and 'BajrangiBhaijaan'.
Several famous TV programs used the VFX technology successfully like in 'Chakravartin Ashoka Samrat', which depicts the journey of Emperor Ashoka, Naagin on Colour's, 'Siya Ke Ram' on Star Plus and many more.
To list the most popular serials, it comes 'Ramayana' directed by Ramanand Sagar and 'Mahabharat' directed by B R Chopra used VFX so artistically as a part of whimsical serials.
Many TV channels such as Color, Star Plus, Zee TV, Sony, &TV, Life OK and SAB have on track several shows with skilful use of visual effects in order to enhance the content and provide the quality experience to the viewer.
Final Verdict
The Animation industry is facing several challenges like tax incentives, deficiency of government enforced infrastructural setup, the convergence of digital media and finance support.
In spite of these challenges, Animation and VFX industry is emerging to a great extent.
Despite being prized at Annecy in 2015, by the world's oldest, largest and most prestigious Animation film festival.
It is necessary for the government of India to support, drive and enforce the industry to grow and become the world no.1 industry around the globe.