Today our blog will discuss about some powerful Nuke nodes to perform high standard VFX compositing.
As we know that Visual Effects or VFX has become the integral part of the movie-making and video game industry.
Highly developed digital software is available in the market for the creation of marvellous VFX compositing in the movies.
Media Professionals as well as individual filmmakers uses Nuke as digital compositing software which is under The Foundry; a British visual effects software development Company.
Renowned studios like Digital Domain, Walt Disney Animation, Dream works Animation, Weta Digital makes use of Nuke for their production process.
Nuke is the powerful node-based digital compositing software which helps to achieve exceptional results.
Multiple Node-Based Nuke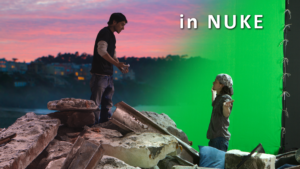 This 3D node based compositing software is a must for any visual effects artist in the film and commercial industry.
Nuke is excellent to do image compositing like Chroma-Keying, Distortion, colour management and lot more.
Nuke offers many things to learn; it has expansive customization, full scripting capabilities and third party library for thousands of toolset and plug-ins.
Nuke has 400 types of nodes to perform infinite functions.
In Nuke nodes are the building blocks of compositing.
An artist using Nuke can create new composition by inserting and connecting nodes to form a network of operation.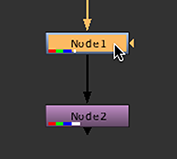 The rectangular box is the node in Nuke.
The network of nodes allows us to manipulate the image.
The artist can add nodes using Toolbar, Tab Menu or Right Click Menu.
When a node is added; Nuke automatically connects it to the currently selected node.
IBK Colour Node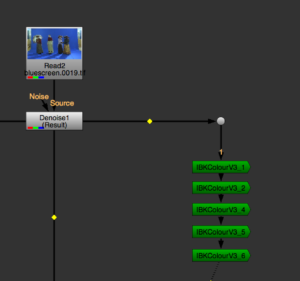 IBK colour node is the powerful node in Nuke for Chroma Keying technique.
It gives good result when working with uneven blue or green screens
IBK Colour along with IBK Gizmo is the component of IBK Keyer.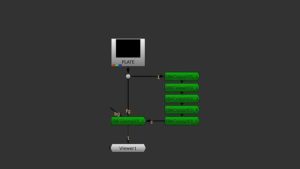 In the above image the foreground of IBK Gizmo node is connected to the Plate and IBK Gizmo's colour is connected to IBK Colour node whereas the viewer node is connected to IBK Gizmo.
IBK Colour selects the green colour from the background of the footage and IBK Gizmo helps to remove the green colour from the footage
IBK Colour and IBK Gizmo nodes are added on the working area for the green screen or blue screen keying technique.
From blue or green screen IBK creates the clean plate and IBK Gizmo pulls the key.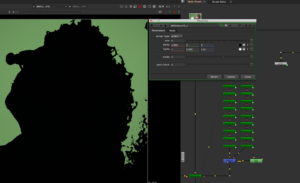 If you double click on IBK Colour node the Parameters Panel will pop-up where you can adjust the properties of IBK Colour nodes.
From the parameters panel you can easily correct any fault regarding the green screen like patches or small screen size etc.
IBK stacking takes place when several IBK Colour nodes are connected one after another to generate clean plate.
IBK Stacking leads to better clean plate with less messiness from the edge of the foreground.
IDistort Node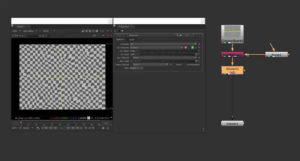 IDistort node in Nuke enables transformation of an image based on values in the UV Channels.
It offers complete control over the UV channels.
By placing different values in the UV Channel, UV Scale or UV Offset you can give distortions to the specific area of an image.
You can manipulate the data applied on IDistort node at any time.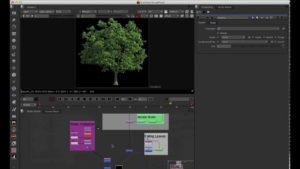 To apply IDistort node first import an image of a tree.
Then create IDistort node and connect it with the image then go to UV channel to distort the image and to create sensation of movement in the tree.
Then create a noise node to give movement in the branches or to create falling leaves.
Noise node creates maps for warping the footage.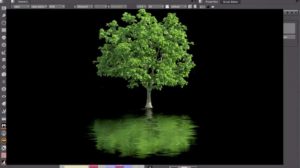 With the IDistort node you can create ripple effects of water in the image.
By creating IDistort and Noise node for water the reflection effects can be generated.
The above picture is a beautiful example of IDistort.
In case of advanced level IDistort can be used with matrices and mathematics operations to figure out what changes will occur to the image at pixel by pixel level.
SmartVector Node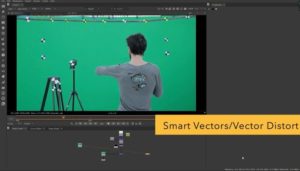 SmartVector has continuously improved within the Nuke software.
It has come up with new features addition to improve the vfx image compositing.
The powerful SmartVector node can analyze the movement of each pixel in the frame and create motion vectors to match.
The data of information can be used with VectorDistort node for application.
SmartVector helps to perform many herculean tasks which are difficult to achieve frame by frame.
Smart Vector enables the vfx artist to work on one frame in a sequence and then use motion vector information to correctly transmit the work in the rest of the sequence.
SmartVector node generates the vectors using motion data captured from the image and then channels it into VectorDistort node to warp the work.
From creating body mark, tattoo, paint or clean up Smart Vector can be used to perform wide range of tasks.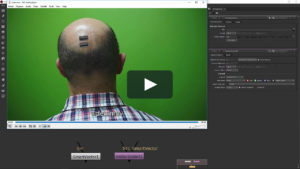 To get the best result follow these steps-
Join or Link SmartVector node to the source sequence to generate the required motion vectors.
Then find a suitable reference frame and add paint corrections
Connect the VectorDistort node to the Smart Vector node and the source sequence
Multiple Vector Distort output and merge it over the source sequence to complete the composition.
Smart vector is an excellent node for VFX workflow.
Expression Node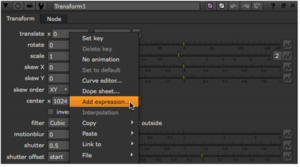 Expression node is powerful yet simple to use.
This node can be used to custom Merge operations.
You can apply mathematical operations like trigonometric functions, quadratics to the expression node parameters.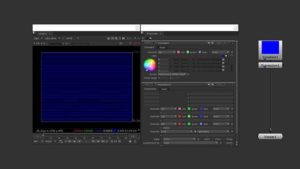 For example in RGB signal of (0,0,1) through expression node and input 'g' for blue channel field you will get black image as blue is set to the value of green or 'g' which is zero.
Expression node is one of the most important nodes in Nuke Library.
It also has the ability to add user knobs, custom scripts and handling other nodes.
By using Expression you can tell a node property how to react without using other nodes.
With this mighty node VFX compositing has moved to advanced stage no doubt.
If you are eager to know more about Nuke Software then gives us a call@9836321595.