In this blog we will discuss about the Disney Animation's first ever VR Short Cycles.
As we all know that VR or Virtual Reality is the use of computer technology to create a duplicate real environment.
VR takes its audience to the interactive 3D worlds.
Till now many Game Videos have been created for the VR.
But it is the first time that a short animated film has been developed by the famous Walt Disney Animation Studios called Cycles.
Walt Disney has always broken the boundaries in terms of technology and storytelling.
Walt Disney is responsible for first animated short, first animated feature-length film and now first VR Short film.
As a growing medium; VR is getting ready to find its place in the world of filmmaking.
A person with virtual reality equipment is capable of looking around the colourful artificial world, move around in it and interact with virtual features.
Inauguration Of VR Short Cycles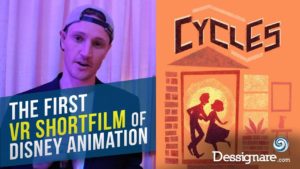 Last year Walt Disney Animation Studios launched its first VR short film called Cycles that took four month of hard labour.
The short film made its debut at the Annual Conference of Computer Graphics SIGGRAPH, Vancouver in the month of August 2018.
SIGGRAPH generally showcases world's leading professionals, academics and creative minds every year.
Cycles was screened at SIGGRAPH's immersive pavilion dedicated to virtual and mixed reality.
The team of this VR Short believes that Cycles will help the viewers to form a stronger emotional connection with the film.
Cycles is directed by Jeff Gipson who is currently working at Walt Disney Animation Studio.
In an interview Jeff Gipson says that "VR is an amazing technology and many times the technology is really celebrated. We hope more and more people will feel the emotions we aimed to convey with our story".
Home Is Where The Heart Is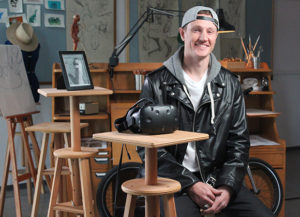 Cycles is Jeff Gipson's VR directorial debut.
Gipson joined Walt Disney Animation Studios in 2013 and served as lighting artist on Disney movies like Frozen, Zootopia and Moana.
Jeff Gipson believes that every house has a unique story to tell, every character has a story.
Jeff wanted to create a story about a house, so that the viewer can witness the life happening around them.
Cycles is about a family, their real ups and downs, happy and sad moments in life.
Jeff Gipson is very excited to tell story in this new VR medium.
He says "VR allows one to look anywhere and can transport one to a different world. VR provides experience from different angles and every detail".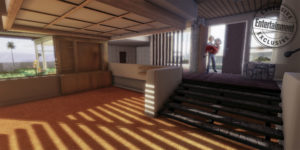 Cycles an experimental short film by Jeff Gipson revolves around the true meaning of creating a home and the life inside its walls.
The film follows the lives of a family consisting of Bert, Rae and their daughter Rachel.
The main characters name Bert and Rae are named after Jeff's grandparents.
VR users can observe the family's lifecycle before, during and after living in their home.
The story of 'Cycles' drew the inspiration from the Gipson's childhood experiences in his grandparent's home.
As a passionate freestyle BMX rider, Jeff used to travel around Los Angeles abandoned homes in search of empty pools to ride.
Cycles is the combination of his experiences and fond childhood memories.
'Cycles': Result Of Team Work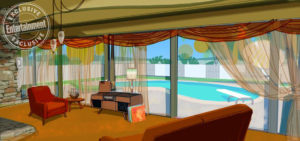 The production team completed Cycles in four months with about 50 team members as a part of professional development program at the studio.
VR filmmaking needs creativity to translate a story to the VR screen.
Pre-visualization of the Cycles narrative was a challenge for Jeff's team.
Jeff and his team of artists used Quill VR painting techniques and motion capture for Cycles storyboard.
Painters and artists generated 3D models of characters before hand and drew scenes for the VR space.
The team also came up with innovative ideas for the use of light and colour.
They took care of every feature that has been used in the Short.
Cycles is the combination of 6DOF (Six degrees of freedom) VR technology with Disney's classic art style.
This VR Short is a unique experience that blurs the line between modern and classic animation.
Jeff further says that "Editing is difficult in VR and I wanted one continuous seamless kind of shot and so to bridge the story beats we used time-lapse."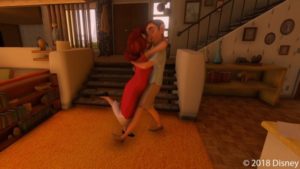 One can experience this beautifully designed VR short by putting on the sophisticated helmet rig which comes with headphones.
As this VR will start you will be in a mid-century home on a sunny day; the foyer, the kitchen and backyard available in 360 degree view.
It starts with the emotional journey, as Rae gets ready to leave her home after her husband Bert's passing.
Then you will go backward more than 50 years and pause at the crucial moments in the family's life.
As the surrounding, characters and furniture changes the plot also changes from the 50s to the present.
This VR Short will definitely take you to the beautiful and breathtaking experiences.
Throughout this VR Short one can look around in any direction and Cycles will fade to grey whenever the eye contact will break with the focus point of the scene.
Jeff Gipson wanted to tell a story in a new way and in a new medium that is why he was hooked to VR.
When asked why he chose VR to tell the story Jeff replied "I wanted to show the homes and the things that happen inside the homes; VR was the answer in my head; as VR is a wonderful medium that immerse you fully."
VR Short Cycles has successfully attracted huge amount of enthusiasts.
People are enjoying this 3D animated Virtual Reality Short with excitement and curiosity.
VR is a medium which is still unexplored in the area of filmmaking.
Hence there is a lot of opportunity to explore this Virtual Reality Medium.
Project like Cycles will give hope for the future of VR storytelling.
Come, Join and Learn more about VR Technology with our well-established MAAC Kolkata Institution.