If you haven't heard of virtual reality, you must have been living under a rock for the past few years as far as technology is concerned.
But there's always time for learning, so if you're in the dark about VR – as it is popularly known – you can understand what it means by the name itself.
Virtual means 'near', and reality is our experience of our surroundings. Therefore, it follows that virtual reality is a computer-generated environment that enables you to experience a different reality.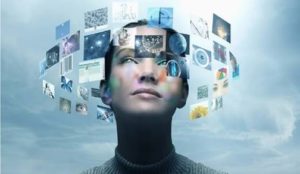 This reality could be anything, from another room somewhere else, a jungle or desert, the bottom of the ocean, or even the inside of your organs! The possibilities are literally endless.
This is a device that fits around the head over your eyes and visually separates you from your actual physical environment.In order to experience virtual reality, you need to have a virtual reality kit (which is also called a virtual reality headset).
Then, images and media from another device (a computer, gaming console, or handheld device like a mobile phone) can be viewed through the lenses on the headset.
Now, we experience and understand the world through our five senses of sight, touch, smell, hearing and taste.
Our brain processes the inputs from these senses by comparing them to what we already know to make sense of what we know as reality.
Due to this, when you replace your physical surroundings with a virtual one by changing what you see, you trick your brain into accepting an alternate reality.
And with the sizeable amount of high-quality content available these days, it is easy to get immersed in the virtual world – which has contributed to the popularity of the VR kit as a gadget of choice for our generation of wanting more and better.
Not even the Uncanny Valley – which is when something mimics reality, but doesn't quite get it right because of missing or misplaced details – is much of a problem these days, but synchronicity of sensory, hardware and software inputs is a must for a good VR experience.
With a VR kit, you can tour exotic foreign locations, experience a film as though you are part of the action, immerse yourself in the environment of a video game, or even design spaces from the comfort of your living room sofa.
As with most products, there are different kinds of virtual reality kits to cater to the needs of different users.
In general, though, there are two types of virtual reality kits based on mobility: mobile ones that allow for free movement, and tethered ones which need to be plugged in to an external device to draw power and content.
Let us take a look at VR kits on the basis of features available.
Back to the Basics: This kind of virtual reality kit simply has a slot for your mobile phone, two lenses to view content through, and a band to hold the headset in place around your head.
Google's Cardboard headset is a prime example of a basic virtual reality kit.
It consists of a cardboard box with an opening for a mobile device, two lenses, a cut-out for the user's nose and a headband.
And the best part?
The user gets to fold up the cardboard sheet before the first use.
Its simple and efficient in that it gets the job done as far as a virtual reality experience is concerned, and captures the minimum design requirements of a VR headset.
There are several applications that are Cardboard-friendly (most notably the online video giant, YouTube), and one can download VR-friendly media players that have their own content as well as can play the user's content from device storage.
Games are difficult to play as basic VR headsets do not have motion tracking systems or controllers.
They are, however, very portable as they are not dependent on an unwieldy external source for content or power supply.
Other brands of basic virtual reality kits include Samsung's Gear VR, VR Box and Procus.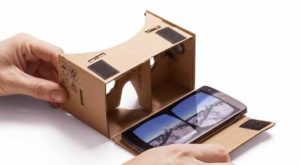 The Gaming-Friendly: If you move past the basics, virtual reality kits at the higher end of the price and power spectrum have features like advanced motion tracking, a dedicated display in the headset, external tracking cameras or laser systems, and some draw power and content from gaming consoles or personal computers, leaving the headset free for richer quality of content experience.
The inbuilt display supports high-definition resolutions that allow for more engrossing game play.
The popularity of virtual reality kits for immersive gaming is indisputable.
Sony, the makers of the PlayStation series of gaming consoles, has designed a dedicated virtual reality kit for PS users. HTC Vive and Oculus Rift are other popular virtual reality kits as far as gaming is concerned.
The Vive is the more expensive of the two, and both come with top of the line motion tracking sensors for superior control during game play.
With the headset and motion tracking working in conjunction with each other, and good game design, you can look around and interact with objects in the virtual space quite seamlessly.
These headsets even come with some games pre-installed, and support the Steam platform for further expansion.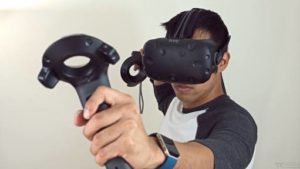 Specialty kits: VR kits are also used in the medical field for trainee surgeons to practice with. Microsoft has been said to be designing a mixed reality VR prototype that will integrate with the Windows operating system and take business productivity one step farther.
The featurette shows the kit being used for holographic communication and virtual 3D design.
All in all, virtual reality is an up and coming trend in the media world.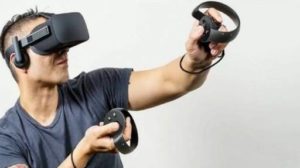 Today and you can make the most of it by trying out a VR kit yourself.
Or, if you're more a behind the scenes person, by taking advantage of the courses at Maac Kolkata centres and developing your knowledge of how the content that goes into VR is made. Either way, the (virtual) world is yours!